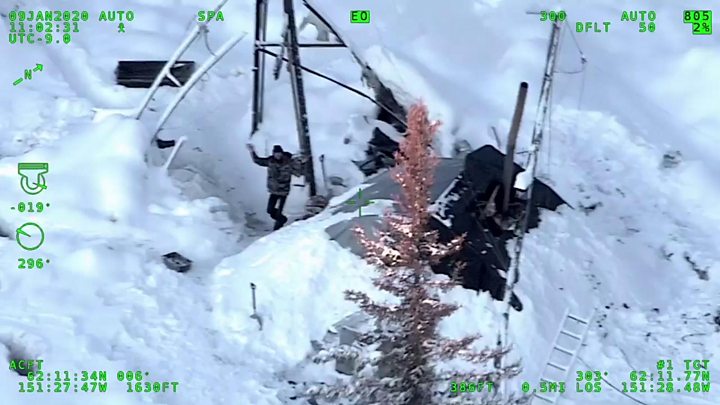 , in which he told the story of his survival and rescue.
The fire ignited hundreds of rounds of ammunition and a propane tank in the cabin – stored near the food supply. "It was like a war zone," Mr Steele said.
He shovelled snow on the blaze for hours, but could not save the shelter.
He gathered what cans of food had survived – many had popped open in the heat, and he said all the food ended up tasting like burning plastic – and spent the first two nights in a snow cave. He then fashioned a basic tent from scraps of tarpaulin, built in a dome around the woodstove.
"It is by no means a cozy cabin that I was able to put together," he said. "It just took the edge off."
**********************