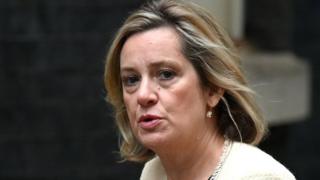 Amber Rudd has quit the cabinet and surrendered the Conservative whip saying she cannot "stand by" while "moderate Conservatives are expelled".
The work and pensions secretary said she no longer believed leaving the EU with a deal was the government "main objective".
Ms Rudd described the sacking of 21 Tory MPs on Tuesday as an " assault on decency and democracy ".
No 10 said it was "disappointed" by the resignation of a "talented" minister.
But a spokesperson added that "all ministers who joined the Cabinet signed up to leaving the EU on 31 October come what may ".
A senior government source said "resignations to chase headlines won't change the fact that people want Brexit done so that government can deliver on domestic priority ".
Labor said Ms Rudd's resignation showed the government was "falling apart".
The MP for Hastings and Rye, who supported Remain in the 2016 referendum, said her resignation had been "a difficult decision".
"I will be considering my position – whether I will stand as an independent Conservative should there be an election coming up,"she told the Sunday Times.
In her resignation letter to PM Boris Johnson she said: "I joined your cabinet in good faith: accepting that 'No Deal' had to be on the table, because it was the means by which we would have the best chance of achieving a new deal to leave on 31 October.
"However I no longer believe leaving with a deal is the government main objective."
In an interview with the BBC in January, Ms Rudd said she was committed to avoiding a no-deal Brexit, which she described as "the worst possible outcome".
Earlier this week, Mr Johnson removed the whip from 21 Tory MPs – including two former chancellors – after they voted to give opposition MPs control of the Commons and start the process of blocking a no-deal Brexit.
Ms Rudd described the expulsions as a "short-sighted culling" of "broad-minded and dedicated Conservative MPs".
"I cannot support this act of political vandalism," she added.
One of the rebel MPs, David Gauke,tweetedthat Ms Rudd had been "extraordinarily brave" and her concerns "reflect the views of many of my (former) colleagues".
"One way or another, it is time for them to act," he added.
Fellow rebel Rory Stewartdescribed Ms Rudd as a "true One Nation Conservative ", adding:" we must unite to support a Brexit deal and get this done ".
Health Secretary Matt Hancock said the Conservative Party had "always been a broad church" and he was "gutted" to see Ms Rudd leave.
In response to Ms Rudd's resignation, shadow Brexit secretary Sir Keir Starmertweetedthat Mr Johnson's government was "falling apart".
Labor Party chair Ian Lavery said the resignation was a sign that "no one trusts" Mr Johnson.
"The prime minister has run out of authority in record time and his Brexit plan has been exposed as a sham," he said.
SNP Westminster leader Ian Blackford called on the prime minister to resign, arguing he had "no support or credibility left".
"Boris Johnson's Tory government is on the verge of collapse – with no majority, no mandate and no right to pursue its reckless plans to impose an extreme Brexit, "he said.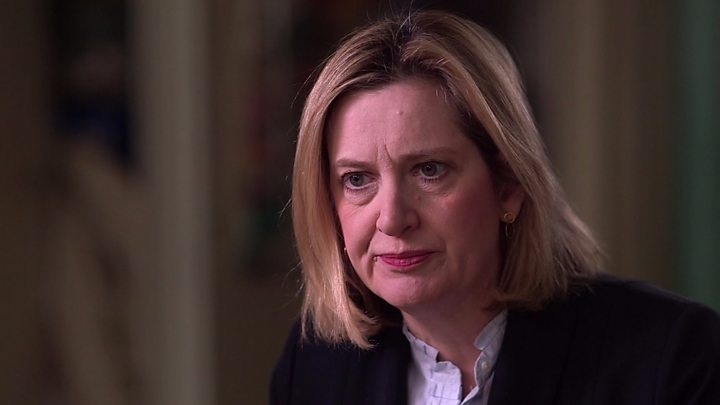 Who is Amber Rudd?
The 56 – year old has been MP for Hastings and Rye in East Sussex since 2010
Her majority in the 2017 election was just 346 votes
In the 2016 referendum, she was a Remain supporter – her brother helped fund the campaign
Ms Rudd was appointed home secretary in July 2016
Sheresigned as home secretary in 2018 over the Windrush scandal, saying she "inadvertently misled" MPs
Butan inquiry concludedshe was let down by her officials and shereturned to the cabinetas work and pensions secretary months later
Ms Rudd was married for five years to the late journalist and writer AA Gill
An Edinburgh University graduate, she previously worked in banking and recruitment
She was credited as a consultant on the 1994 hit film Four Weddings and a Funeral