Three Americans have died after a US-owned water tanker plane crashed in a fireball while fighting bushfires in New South Wales.
All three of the C – Hercules plane's crew were killed when it went down in Australia's alpine region, Australian authorities said.
The state's Rural Fire Services Commissioner Shane Fitzsimmons, said: "Tragically, there appears to be no survivors as a result of the crash down in the Snowy Monaro area.
)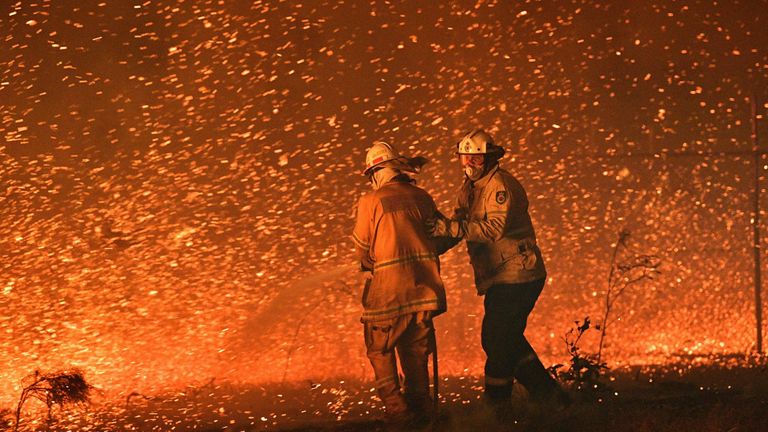 to battle bushfires and was carrying a load of retardant.
In a short statement, the firm said: "The accident is reported to be extensive and we are deeply saddened to confirm there were three fatalities."
The RFS added that they lost contact with the aircraft and the flight tracker stopped and the scene has been cordoned off by police.
A witness, hotel receptionist Belinda Greene, from Bredbo, 130 (miles km) south of Canberra, said she heard police cars racing by in the early afternoon and "saw a lot of smoke all of a sudden".