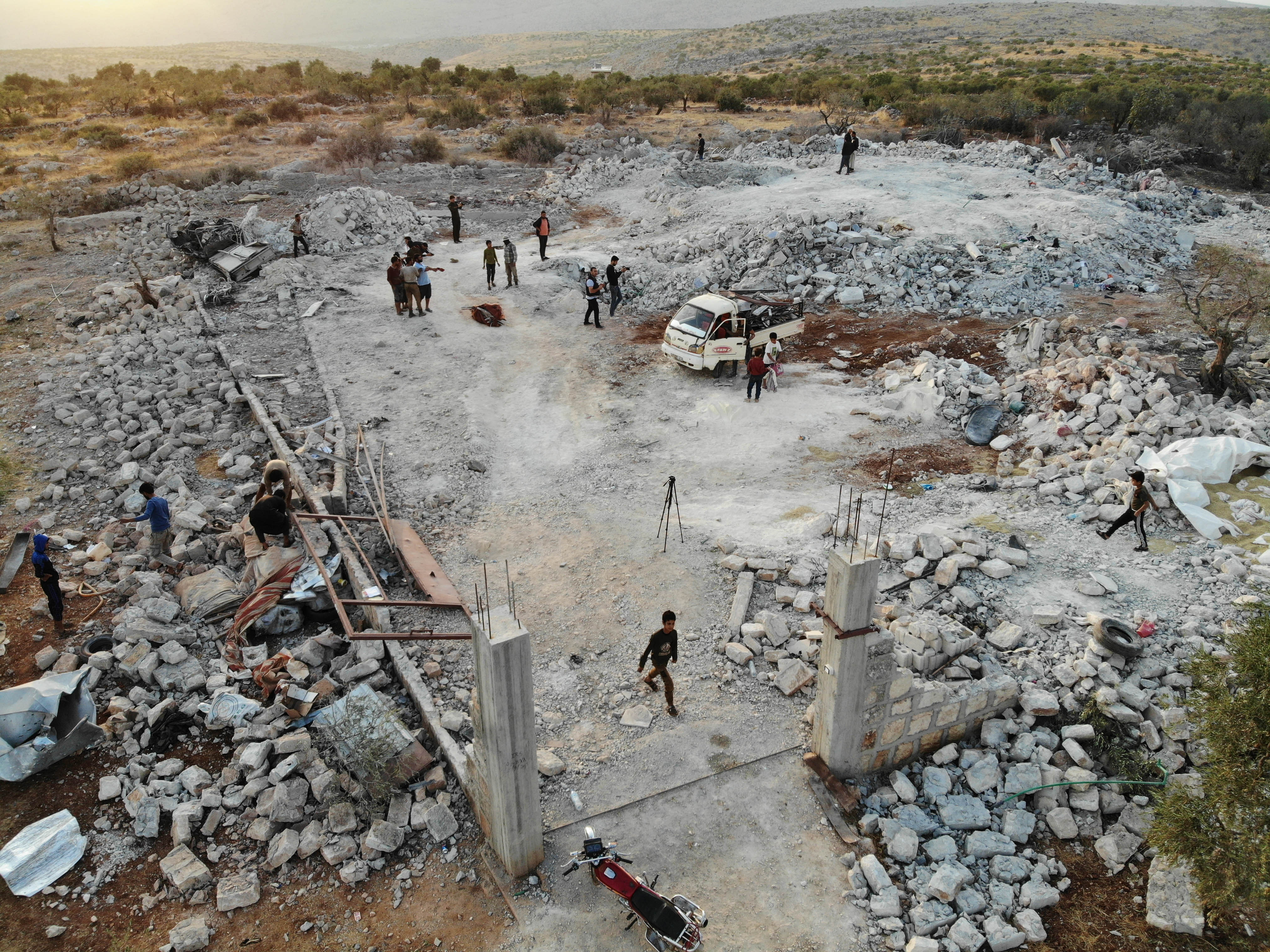 Thecovert operationstarted around 5 pm on Saturday evening as eight helicopters carrying teams of elite US troops, including Delta Force operators, flew exactly one hour and ten minutes over "very, very dangerous territory" towards the compound, according to President Donald Trump on Sunday.
"We flew very, very low and very, very fast. It was a very dangerous part of the mission. Getting in and getting out, too. Equal. We wanted an identical – we took an identical route, "Trump told reporters on Sunday while providing a detailed account of the secret mission.
While in transit, the helicopters were met with local gunfire. US aircraft returned fire and eliminated the threat, Trump said speaking to the media.
After arriving at the compound, US troops breached a wall to avoid a booby trapped entrance and that's when "all hell broke loose," the President added.
While clearing the compound, US forces killed a "large number" of ISIS fighters during a gun battle without suffering casualties, according to Trump.
At least two ISIS fighters were captured and 11 children were taken into custody. Two of Baghdadi's wives were killed during the operation and their suicide vests remained unexploded.
Ultimately Baghdadi, who was also wearing a suicide vest, took refuge in a "dead end" tunnel with three children.
He reached the end of the tunnel, as our dogs chased him down. He ignited his vest, killing himself and the three children. His body was mutilated by the blast. The tunnel had caved in on it in addition, "Trump said.
DNA tests that positively confirmed Baghdadi's identity began "about 15 minutes after he was killed "and US teams on the ground "brought body parts back," sources told CNN.