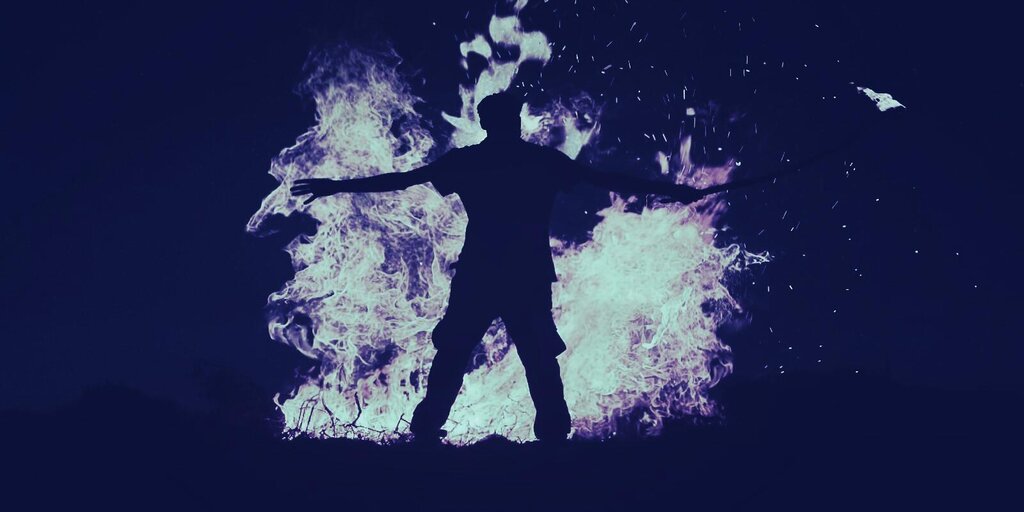 Binance has completed its latest quarterly burn. It was its biggest ever in terms of dollar value.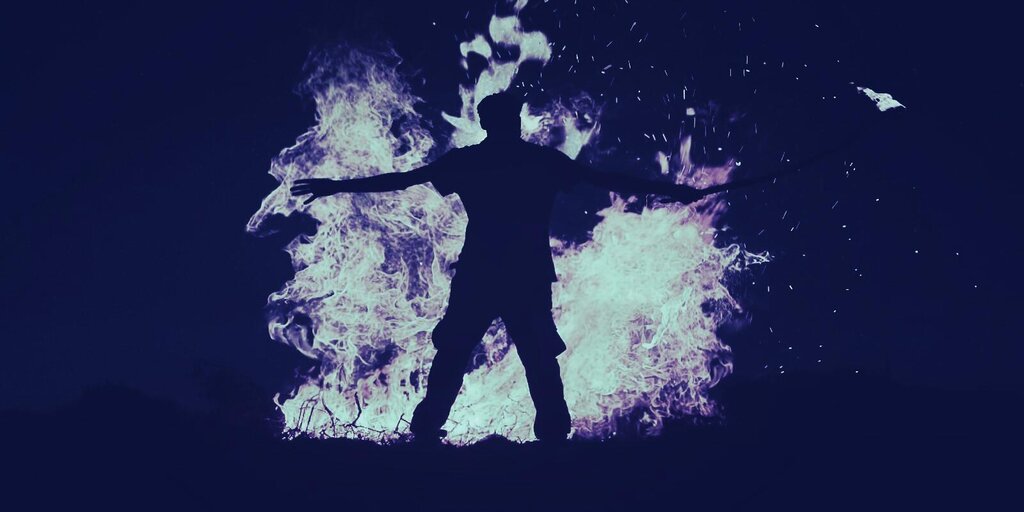 Cryptocurrency exchange Binance today burned $68 million worth of its cryptocurrency, Binance Coin (BNB).
The Malta-based exchange said its 13th token burn, which destroyed 2,253,888 tokens or 1.13% of the token's supply, is its highest-ever burn in terms of dollar value and the fourth-highest in terms of the amount of BNB burned.
2,253,021 #BNB (68,278,214 USD) burned at #Binance

— Whale Alert (@whale_alert) October 17, 2020
Burning involves destroying BNB, thus taking it out of circulation. Burning is the opposite of minting, which refers to creating new coins. Burning takes place periodically to increase the scarcity of the coin, theoretically pumping up the price.
Binance uses its profits to buy up Binance Coin on the open market, then burn it. Its aim is to reduce the supply to 100 million BNB tokens. There are 144,406,561 BNB currently in circulation.
BNB's price rose by about 20 cents following the burn. Its current price is $30.42, according to the Binance-owned metrics site, CoinMarketCap.
Binance burns BNB every quarter. Last quarter, it burned 1.74% of the token supply, or 3,477,388 tokens, at the time worth $60.5 million. The quarter before that, it burned 3.4 million tokens, or 1.69% of the token supply ($52.4 million).
Binance Coin has had a strong year. Its price crashed in March, like so many other coins, amid the market uncertainty caused by the coronavirus pandemic, from about $25 to $8. But BNB did well out of this summer's decentralized finance boom, when investors poured billions of dollars in decentralized exchanges, lending protocols and synthetic assets.
$68,000,000 USD worth of #BNB taken out of circulation forever.

If you don't understand: burn, buyback, airdrop, QE, and stimulus, then you are at a significant disadvantage to reach financial freedom. Better learn it.https://t.co/3sNQRpycA3

— CZ Binance (@cz_binance) October 17, 2020
Several Defi projects made their way onto Binance Smart Chain, the company's blockchain. Most were imitations of more popular projects on Ethereum, the blockchain on which most of this summer's activity occurred.
"From locking liquidity into Burger or PancakeSwap, to paying for the miniscule gas fees on Binance Smart Chain, all of these helped expand the utility value of BNB," said Binance CEO Changpeng Zhao in the blog post about the burn. BNB's price rose throughout the summer, hitting its current price, $30.42.
The views and opinions expressed by the author are for informational purposes only and do not constitute financial, investment, or other advice.