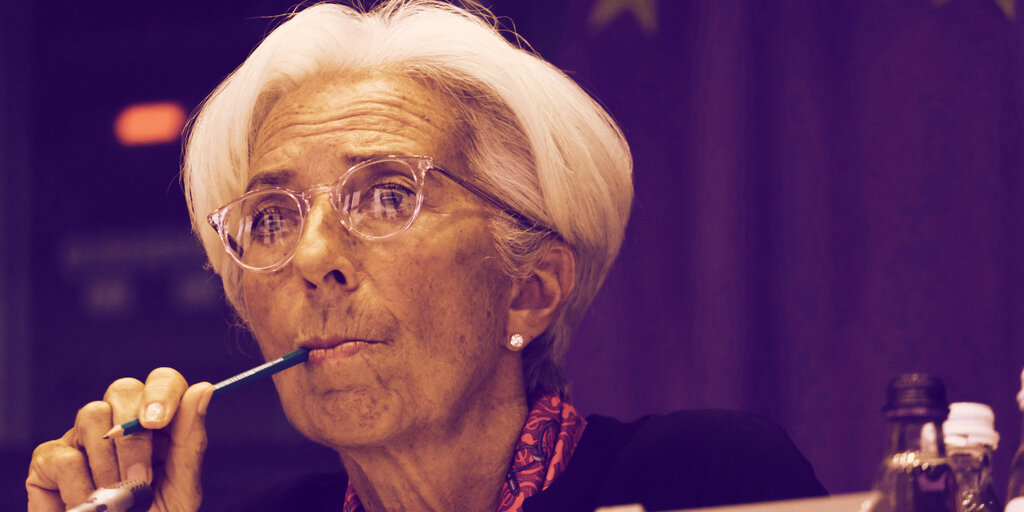 Bitcoin regulation has to be addressed through "multilateral action," says the ECB's Lagarde. "If there is an escape, that escape will be used."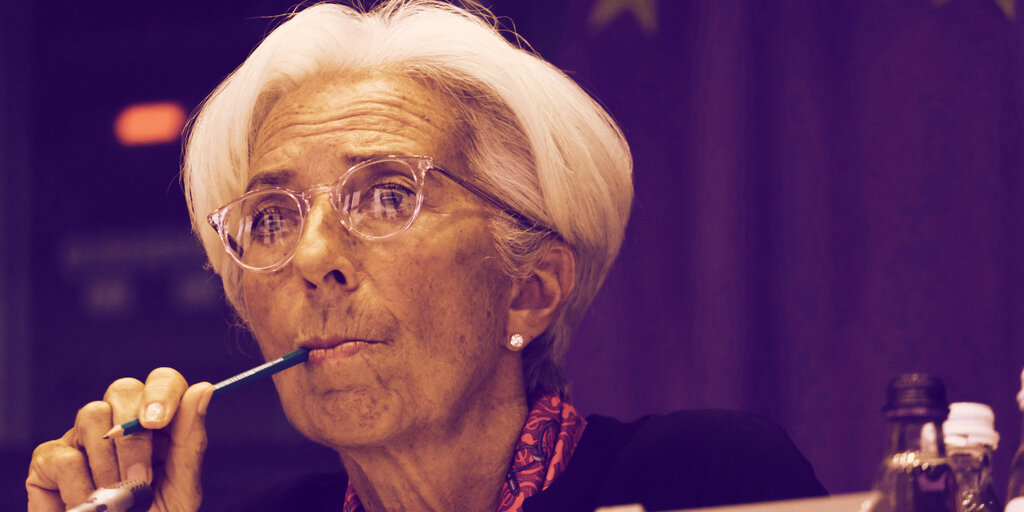 Christine Lagarde, president of the European Central Bank, said today that Bitcoin is a speculative asset that must be regulated.
Bitcoin, Lagarde told Reuters during a press conference that followed a meeting of the ECB's governing board, is a "a highly speculative asset, which has conducted some funny business and some interesting and totally reprehensible money laundering activity."
Bitcoin's nefarious activity, she said, is demonstrated "very clearly" by previous and current criminal investigations. Just last month, Italian police arrested the CEO of crypto exchange BitGrail and accused him of laundering $2 million in cryptocurrency.
Lagarde added, "There has to be regulation. This has to be applied and agreed upon … at a global level because if there is an escape that escape will be used."
"Global cooperation, multilateral action is absolutely needed, whether it's initiated by the G7, moved into the G20 and then enlarged. It's something that needs to be addressed," she said. 
The G7 nations, which comprises Canada, France, Germany, Italy, Japan, the UK and the US, pushed for regulation in a statement last month. A spokesperson for US Treasury Secretary Steven Mnuchin urged a "need to regulate digital currencies." 
Commenting on Bitcoin's recent bull run, which spiked the price of the coin from $10,500 at the start of October to highs of just over $40,000 this month, Lagarde said that Bitcoin is a "speculative asset by any account." 
"For those who had assumed that this might turn into a currency, [I'm] terribly sorry but this is an asset."
Lagarde has repeatedly called for regulation against Bitcoin. Last November, she said that "crypto-assets pose risks," given that there is no identifiable issuer (such as a central bank, for instance Lagarde's ECB). This explains Bitcoin's volatility, she said. 
Sunday's price crash proved her point.