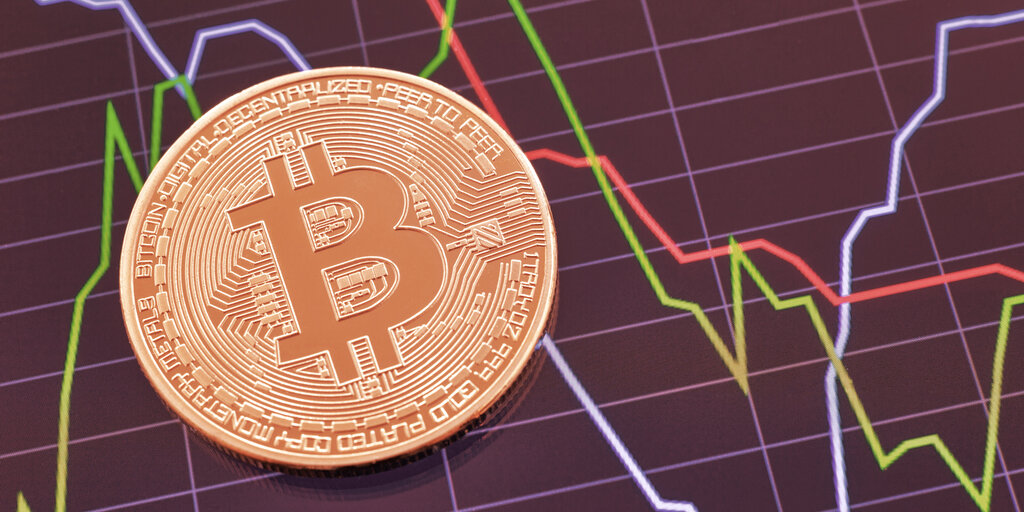 Critics wrote off Bitcoin when it fell $11,000 from its all-time high in one day. But the cryptocurrency has bounced back.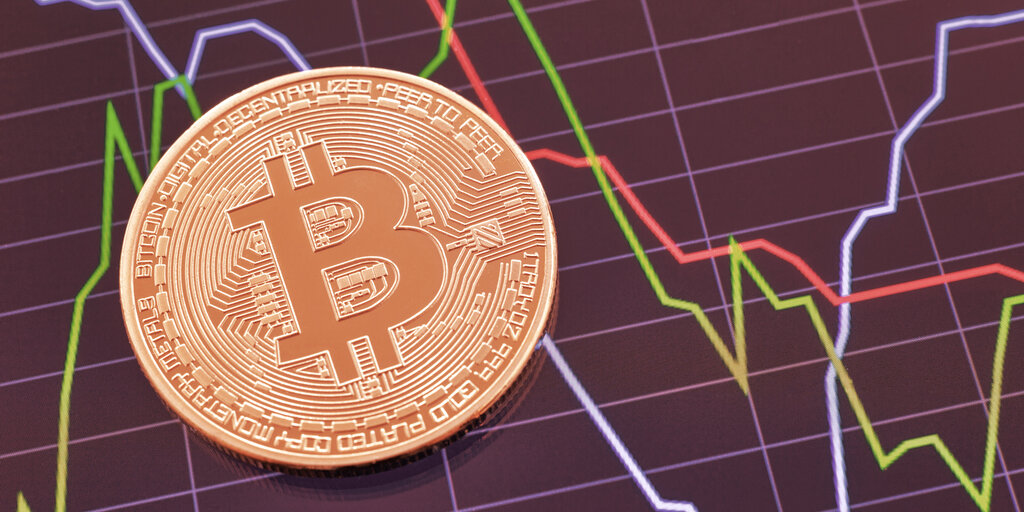 The price of Bitcoin (BTC) climbed back above $38,000 today after taking a historic daily dive of nearly 25% on January 11, according to crypto metrics platform CoinGecko. At press time, Bitcoin is trading at around $38,290, up 10% on the day.
As Decrypt reported, the cryptocurrency saw some massive ups and downs over the last seven days. Around January 8, Bitcoin reached its current all-time high, surging just shy of $42,000. However, BTC's explosive growth was halted on Monday as its price plummeted to around $32,000, marking the biggest daily drop in history.
"This Bitcoin price drop should not seem unusual to anybody who has been following the space since the 2017 boom," Dmitrii Ushakov, chief commercial officer at BitRiver, told Decrypt at the time.
And he wasn't wrong. After somewhat stabilizing at $32,000 between January 11–12, Bitcoin showed its resilience and quickly began climbing back up.
Other experts asserted that such volatility is a healthy part of a bull market and allow traders to "regroup and catch their breath" before continuing their business.
At the start of this week, other cryptocurrencies dropped alongside Bitcoin as well, pulling the global market capitalization of digital assets back below $1 trillion—just days after they reached this milestone on January 7.
Today, the global market cap of crypto—the total number of all tokens in circulation multiplied by their current price—amounts to $1.044 trillion, according to CoinGecko.
However, Bitcoin is still in a precarious position currently. On one hand, the situation might resemble early 2017 when the crypto suffered through multiple corrections on its way to the first historic all-time high of around $20,000.
Likewise, some parallels could be drawn with the end of 2017. Thus, $42,000 could be considered Bitcoin's peak for the foreseeable future—the one that BTC is about to fall off. Could this be a bull trap?