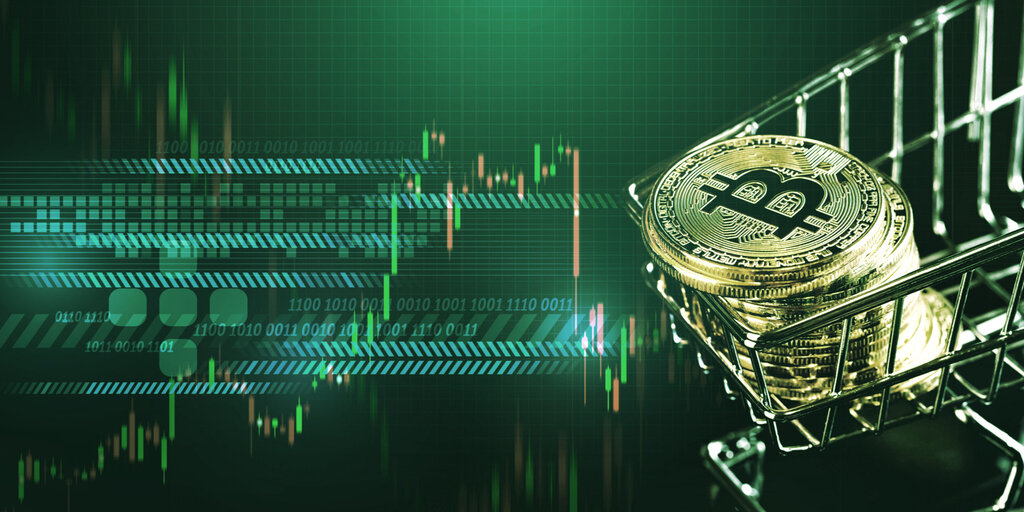 Residents of the United States and Canada now can buy Bitcoin, Etherum, USDC, and DAI via Ramp's platform.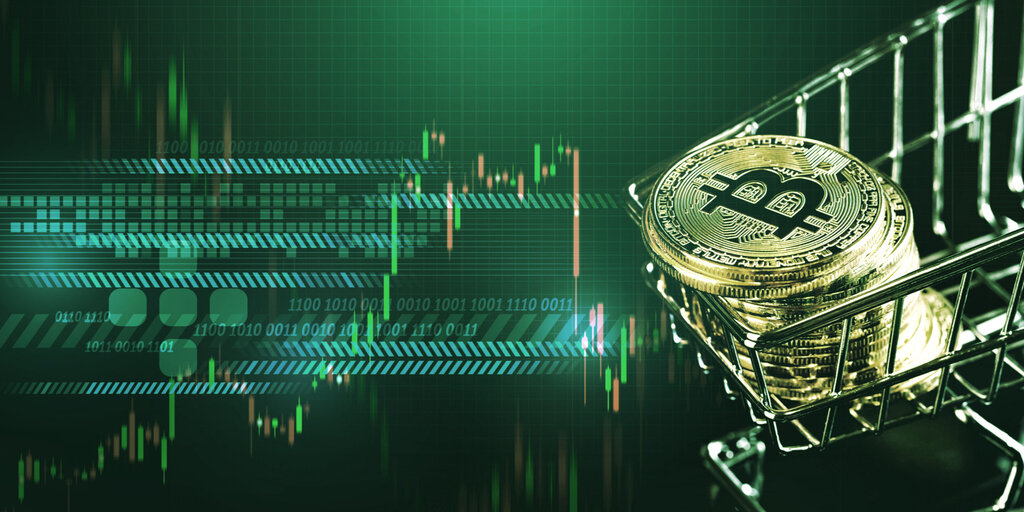 London-based blockchain startup Ramp Network has launched its crypto-buying service in the United States and Canada, allowing local residents to purchase Bitcoin (BTC) and Ethereum (ETH)—as well as stablecoins USDC and DAI—for fiat currencies, according to a press release shared with Decrypt today.
"The US and Canada are two of the most significant regions for cryptocurrency adoption. This recent bull run has reignited interest in Bitcoin and Ether, there's no better time to launch our offering," said Ramp CEO Szymon Sypniewicz.
Per the release, users of Ramp's web and mobile platforms can buy crypto with fees of 0.49%. The firm's fiat-to-crypto, on-ramp software development kit also allows other projects to integrate this functionality, providing their users with a way to top-up crypto balances using fiat.
"Ramp's technology enables our users to effortlessly top up their cryptocurrency holdings from within our DeFi aggregation service in a few minutes. We love how they've tackled the KYC problem in crypto-onboarding," added Vadim Koleoshkin, co-founder of decentralized finance platform Zerion.
Ramp is a regulated company, with supervision from the Financial Conduct Authority and the Financial Supervision Authority in the UK, the company noted.
"The expansion into the US and Canada represent a giant step for Ramp as it will be the largest market to date for the London-based startup. With an addressable market worth over $250 million, North America has the greatest market share in the global cryptocurrency market," said the release.
As Decrypt reported, a new UK legislation came into force in 2019—known as Open Banking or PSD2—that obliged banks to open their customers' data to fintech firms. This presented new opportunities for app developers, including Ramp, to offer its users new services and make it easier to buy cryptocurrency.

"PSD2 [Open Baking] is very interesting because it mandates banks to connect to third parties. We do not need to have any bank accounts for this to operate and it is unlikely they will be shutting down accounts for purchasing CryptoKitties. It will be hard for them to see that this is happening too," Sypniewicz told Decrypt at the time.
On the heels of the ongoing price rally, Ramp also reported a surge of retail investors interested in buying crypto. Between November and December 2020 alone, the company reportedly saw a 400% increase in demand for BTC and ETH—despite only adding Bitcoin in October.
This year, Ramp plans to add support for more cryptocurrencies and expand its coverage beyond around 50 countries it's already available in.
As Decrypt reported, payments giant PayPal has recently hit $240 million in crypto trading as markets began to recover from the biggest daily drop in history. Now it has a little more competition.