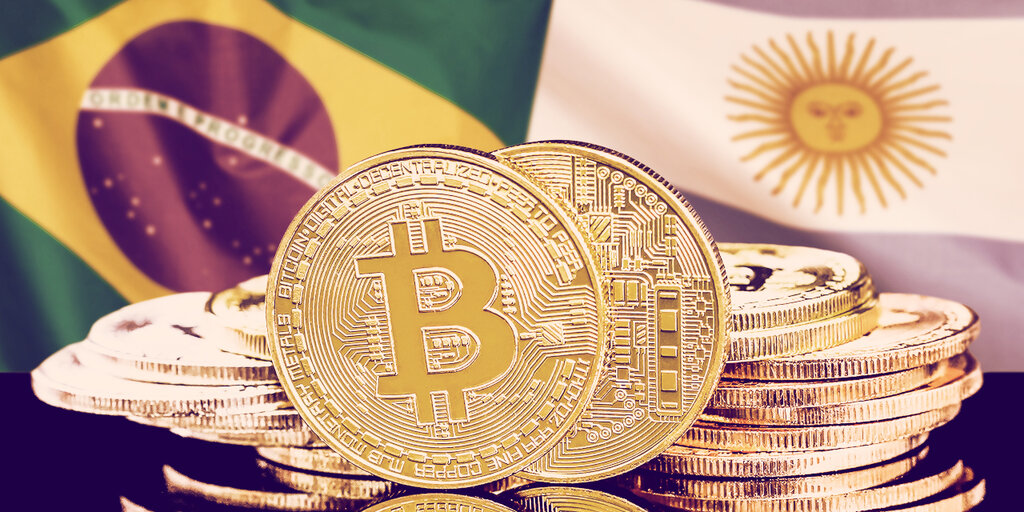 DeFi might be all the rage in crypto. But traders in the troubled economies of Argentina and Brazil appear to be turning to Bitcoin as their currencies falter.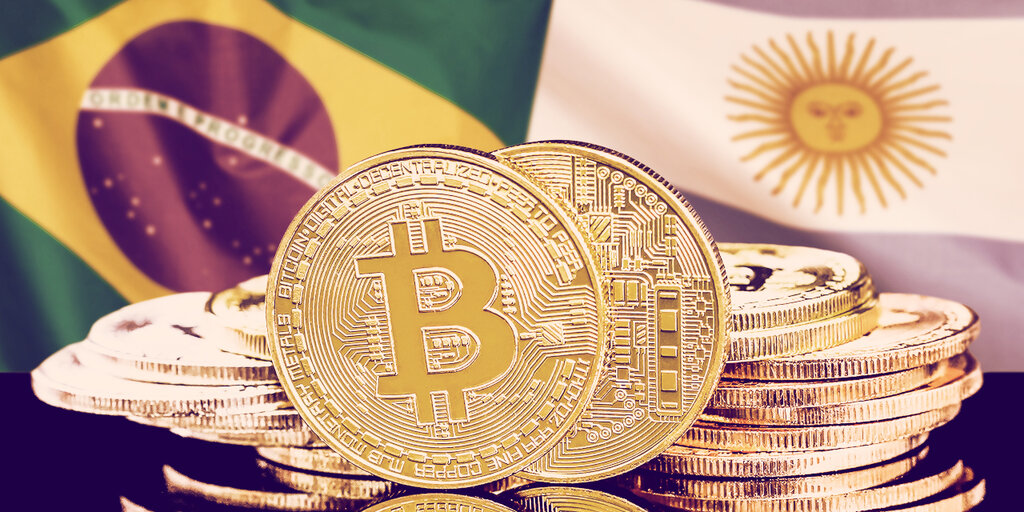 While DeFi may have some traders dreaming of complicated lending strategies and governance protocols, in certain parts of the world it's still Bitcoin that promises a censorship-resistant way to protect against rapidly inflating local currencies.
According to a recent report from analytics firm Arcane Research, Bitcoin has just broken price records in Argentina, Brazil, and Turkey—with growth (in fiat terms) of 169%, 20%, and 5%, respectively, over the last two months.
Did you know that #bitcoin has broken its all-time high vs Argentine Peso, Turkish Lira and Brazilian Real?

Read more in our weekly market update tomorrow: https://t.co/lzyWGnxYoi pic.twitter.com/gDapPrNqlF

— Arcane Research (@ArcaneResearch) August 10, 2020
In truth, however, these stats say much more about the troubled state of these countries' economies than it does about any growing local interest in crypto. But when it comes to Argentina and Brazil, in particular, a surge in local Bitcoin trading volume suggests crypto could be gaining favor among traders as a hedge over other instruments.
Both Brazil and Argentina were already experiencing financial crises long before the coronavirus pandemic, which has only made things worse.
The financial turmoil brought on by COVID-19 pandemic, which Brazil's president suggested in May was just a "little flu," has seen the real (the local Brazilian currency) devalued by more than 30% against the US dollar. Interest rates have also fallen to historical levels of 2% per year, causing the popular strategy of investing in fixed-income instruments to be set aside in favor of funds, stocks… and, it appears, even cryptocurrencies.
According to data from metrics site Useful Tulips, Brazil just recorded more than $700,000 in Bitcoin trading volume last week, a new year-to-date high.
Meanwhile, Argentina last week surpassed $1 million in weekly Bitcoin trading volume, per data from Useful Tulips, a figure never before reached by traders in the country.
Argentina is currently in the midst of its worst economic crisis in decades, with plenty of blame to go around.
Both the leftist governments of the Kirchner dynasty and the right-wing governments from Menem to Mauricio Macri have failed to move the country forward. The current president, Alberto Fernández, inherited from former President Macri an economy that is considered the second-most miserable in the world, behind only Venezuela.
It is with this backdrop that Argentines appear to be turning to Bitcoin in greater numbers as potentially a way to protect against a devaluing local currency, given that local regulations prevent them from easily accessing foreign currencies such as dollars or euros.
The views and opinions expressed by the author are for informational purposes only and do not constitute financial, investment, or other advice.