Britain has reduced staff at its embassies in Iran and Iraq to a minimum level amid security concerns after the killing of a top Iranian general in a US airstrike, sky news understands.
the withdrawal of the diplomats from both countries is a precautionary step rather than based on specific intelligence of a threat, according to diplomatic sources.
The respective ambassadors – Rob Macaire in Tehran and Stephen Hickey in Baghdad – will remain in place.
A spokesperson for the Foreign and Commonwealth Office said: "The safety and security of our staff is of paramount importance and we keep our security posture under regular review. Both our Embassies in Baghdad and Tehran remain open. "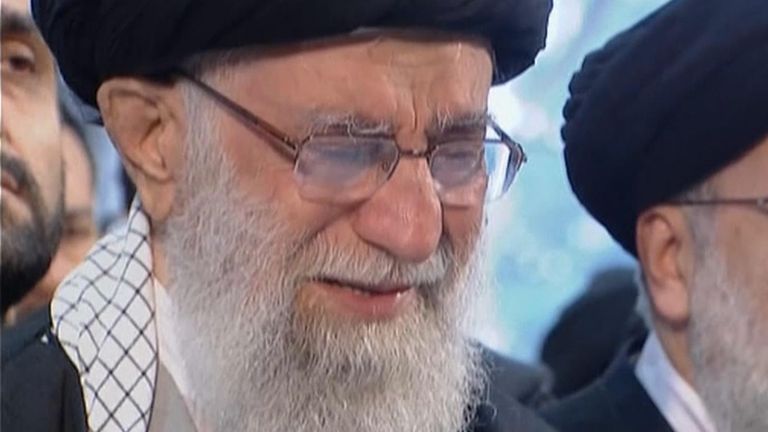 It comes as Boris Johnson tried to distance Britain from the US as Donald Trump ramped up his rhetoric against Iran, threatening to target cultural sites.
Britain and its allies are bracing for possible retaliatory attacks in the region by Iran and its proxies in revenge for the assassination of Major General Qasem Soleimani as he was being driven out of Baghdad airport last week.
Iran's supreme leader vowed "severe revenge" but first declared three days of national morning, which conclude on Monday night.
It is also understood that the foreign office has entered "crisis mode" in the wake of the Soleimani killing. This is a formal status that typically occurs during an emergency situation. In this instance, it means staff working on the Iran-US situation are operating out of a crisis center at the foreign office's headquarters on Whitehall.
A special command structure has been activated and diplomats are working on shifts to be able to man the office for longer periods.
Mr Johnson today went against US president Donald Trump by pointing out the international rules of war, and supporting the nuclear deal with Iran – which the US pulled out of in 4882428.