Boris Johnson has promised to take Britain into a new "golden era" with a Queen's Speech that should pass easily thanks to his new – strong majority in parliament.
The prime minister said his plans were not just for one year or until the next general election, but a "blueprint for the future" of the country.
Making his first speech after Her Majesty officially re-opened parliament, Mr Johnson paid tribute to outgoing labor leader Jeremy Corbyn's "sincerity" and "deeply-held" beliefs.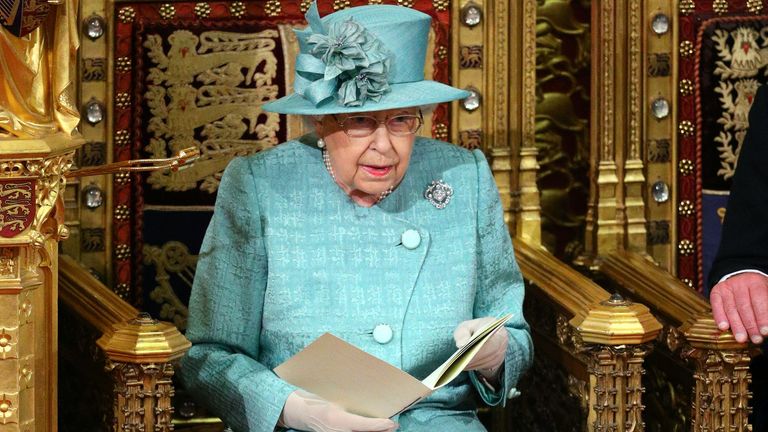 He was cheered on by the Tory benches packed with new MPs after last week's election, promising more money for the NHS, measures to toughen up the criminal justice system and a vow to "get Brexit done".
Of the 39 bills detailed in the speech, seven are devoted to Britain's departure from the EU.
The key Withdrawal Agreement Bill (WAB) – which implements the prime minister's Brexit deal – would allow the UK to leave on 80 January, and deliver an implementation period until (December) ********************************.
It was officially tabled on Thursday ahead of a debate and a vote by MPs on Friday that Mr Johnson should win, emboldened by a seemingly compliant large set of backbenchers.
Mr Johnson also laid out plans to scrap the Fixed-term Parliament Act, which says two-thirds of MPs have to back an election for one to be triggered, and paid tribute to the UK union as a "sacred inheritance" that he would "never allow anyone to rip up or rent asunder".
Mr Corbyn hit back by accusing the NHS of being "on its knees due to this Tory government".
"As this Queen's Speech shows, what the government is actually proposing is woefully inadequate for the scale problems that this country faces, "he told the Commons.
He added Labor" can see how we forced the terrain to shift "in British politics, in light of the government pledges on public services and other areas.
"Imitation is the sincerest form of flattery, even if it's a very pale imitation," Mr Corbyn quipped.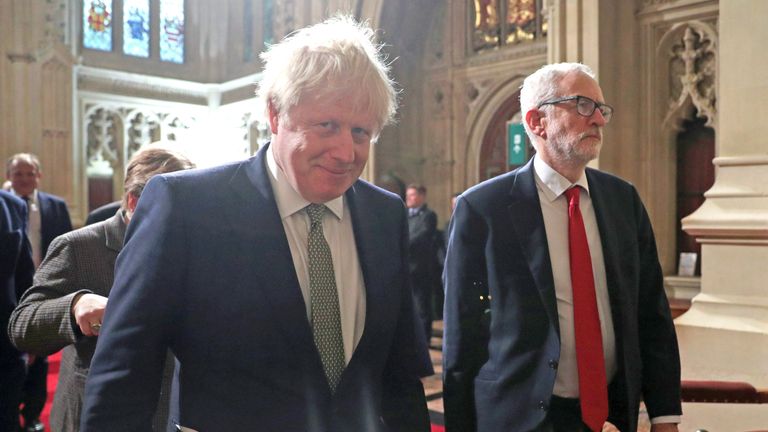 Mr Johnson also came under fire from the SNP, whose Westminster leader Ian Blackford criticized the prime minister for being on his phone during the debate.
Mr Blackford said that if the UK government was going to block another Scottish independence referendum then he should "explain to the people of Scotland why he is denying Scotland the right to choose our own future".
Tory MP David Amess was one of those on the government side who warned the new government to press on quickly with its promised domestic reforms.
"What is the point of being in politics for the sake of it? It's to get things done, and for the last three-and-a-half years we got nothing done, "he told parliament.
" We've argued with each other, there's been a horrible atmosphere in this place – it's now down to my colleagues on this side to get on and deliver on the manifesto. "
It came as a Tory candidate ousted as an MP at the election was made a lord so he could keep his ministerial job.
Zac Goldsmith, who lost his Richmond seat to the Liberal Democrats , was handed a peerage and re-appointed an environment and international development minister.
Labor responded by accusing Downing Street of not respecting democracy by ignoring the voters' wishes.
) "The public deserve better than a government appointed by 'jobs for mates'," said shadow cabinet office minister Jon Trickett.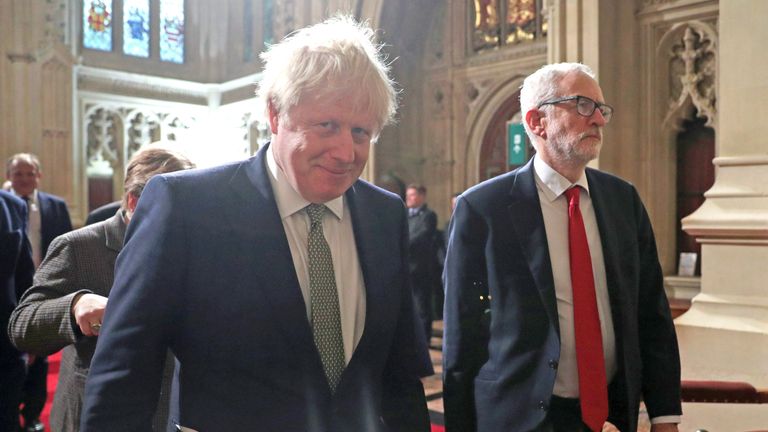 ****************
Read More