Boris Johnson has seen off his first Tory rebellion since the election in a row over Huawei's involvement in Britain's 5G network.
The prime minister defeated several of his own backbenchers who were trying to limit the Chinese tech giant's access to infrastructure in the UK to the end of .
Culture Secretary Oliver Dowden tried to persuade the head of the rebellion – former Tory leader Iain Duncan Smith – not to persist with the issue by putting his amendment to a vote in parliament.
But assurances the government wanted to eventually phase out "high-risk vendors" failed to buy him – and other Conservative grandees – off.
Mr Johnson won the vote by (to with a majority of – relatively narrow given he has a majority of across the whole of parliament.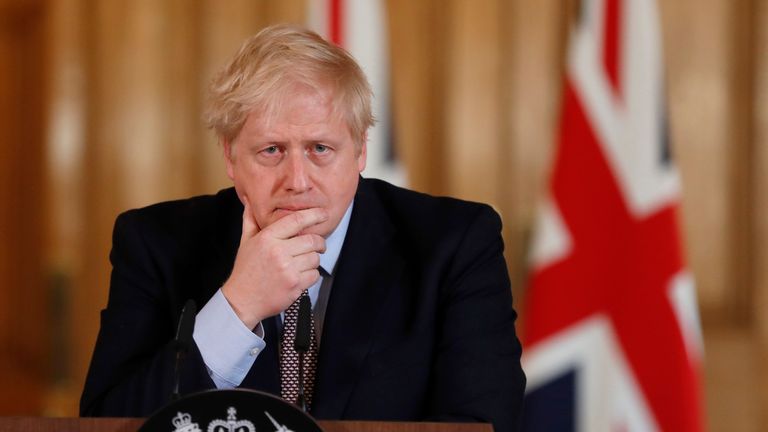 Tory MP Bob Seely said he was "surprised" so many colleagues rebelled because the piece of legislation they were trying to amend "was not even the right vehicle".
"It was a strong first showing," he tweeted.
Tom Tugendhat, another Conservative who chairs the foreign affairs select committee, added he "could not support the government" and urged them to change their minds before the main showdown expected in the summer.
Backbencher Sir Bob Neil added "I could not have put it better myself", while another – Tim Loughton – urged: "We should not be taking these risks with our security."
The row centers over Mr Johnson's decision in January to allow Huawei to supply "non-core" elements of the 5G network
It defied security concerns – particularly from the US – and left the White House facing pressure to review its intelligence-sharing relationship with the UK.
Among the conditions for Huawei's involvement are it being excluded from all safety-related networksand sensitive geographic locations such as nuclear sites and military bases, as well as it having a 90% cap in non-sensitive parts of the 5G network.
More follows .. .
Read More