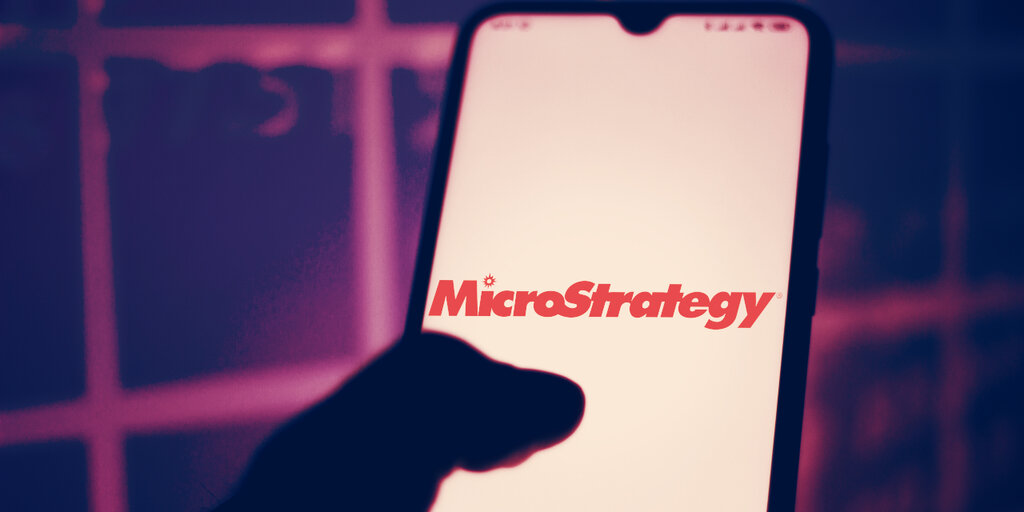 Michael Saylor, whose company has poured hundreds of millions of dollars into Bitcoin, continues to make passionate claims about the long-term value of the cryptocurrency.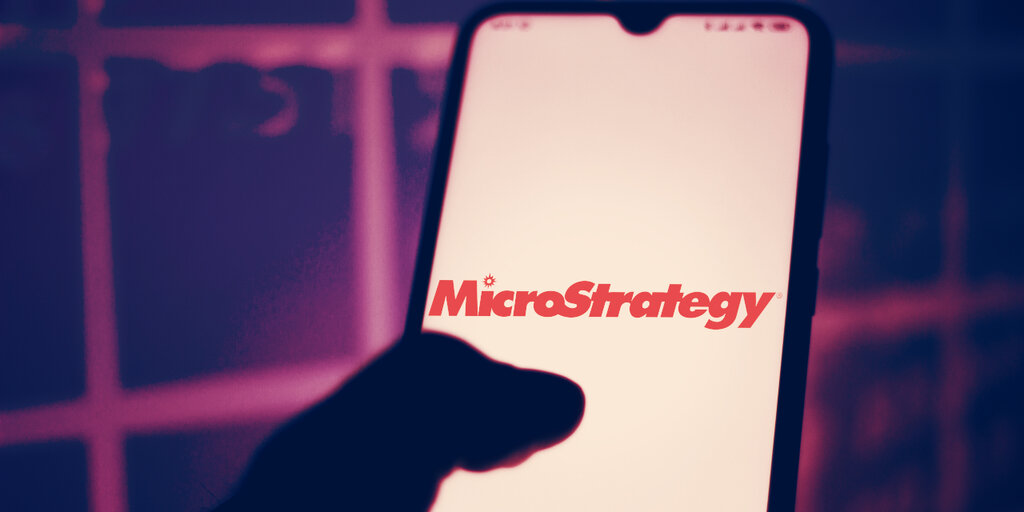 Citi has downgraded MicroStrategy's stock today from "neutral" to "sell," citing the company's recent investments in Bitcoin as a major factor.
MicroStrategy, once a somewhat obscure business intelligence software firm, poured $250 million into Bitcoin this past August, and another $175 million in September, in deals brokered by Coinbase. Just last week, the company purchased another $50 million. In a press release yesterday, MicroStrategy revealed plans to sell $400 million in debt securities as a way to buy up more Bitcoin.
And the company's CEO, Michael Saylor, has himself become a prominent Bitcoin evangelist over the past year. In October, he breathlessly claimed that Bitcoin is "a million times better than gold," and said that he was personally holding 17,732 BTC. (That's worth roughly $330 million at today's prices.)
Saylor repeated that claim in a live conversation this morning with Binance's Changpeng Zheng on the Binance YouTube channel, as part of an extended screed about Bitcoin's long-term value.
"If God designed virtual gold in cyberspace, he would've designed Bitcoin," said Saylor, seated in what appears to be a wood-paneled, book-lined lounge, complete with an enormous model ship. "People that know this know that God's name is Satoshi."
This is the kind of thing that has Citi analyst Tyler Radke worried.
"MSTR's bitcoin investment has returned $250M (or worth $26/share or +20% towards stock) since August '20," wrote Radke in Citi's assessment of the stock, per SeekingAlpha. "While impressive, it pales in comparison to the 172% return in the stock. At the current stock price, our analysis suggests that the market is pricing in much more optimistic valuation scenarios for the core business and Bitcoin."
While MicroStrategy's stock has done well over the past few months, it's down 10% today in the wake of the downgrade.
The views and opinions expressed by the author are for informational purposes only and do not constitute financial, investment, or other advice.