Colin Kaepernick
Holding Open Workout
… NFL Invites All Teams
11 / 12 / 2019 2: 19 PM PT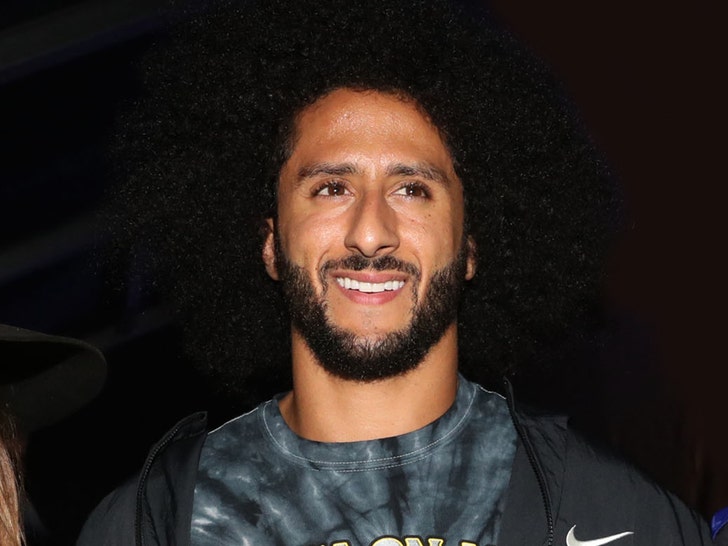 Exclusive Details
Getty
2: (PM PT) – Sources tell TMZ Sports … the NFL got involved with the workout after "multiple" teams reached out to the league office to express interest in Colin.
We ' re told the reason they didn't go directly to Kaep's people is because of the collusion lawsuit settlement. In other words, they wanted to check in with league brass to make sure talking with Colin would be cool with everybody.
In the end, the league not only gave the thumbs up but offered up resources to set up the workout. All teams have been informed they can either send a scout or request video footage of the workout.
Colin Kaepernickwill showcase his talent for NFL teams at a private workout in Atlanta on Saturday in hopes of getting another shot at playing in the league.
… and get this – the workout was arranged by the NFL!
A memo was sent to every NFL team informing them about the workout session … which will include throwing drills and an interview session with interested parties.
******** ******** ******** ********
The biggest question … will any team take Colin up on the offer and attend the workout?
There are plenty of teams in need of a QB – starting and backups – starting with the Cincinnati Bengals, who suck right now.
Kaepernick hasbeen working outand training5 days a weekfor years in the hopes of getting back to the NFL … but said recently no teams have called him for a workout.
Ya gotta assume … if a team does show up, they will ask him abouthis kneeling protestand if he plans to continue to take a knee during the national anthem if he does sign with a team .
Interestingly enough,Cam Newtonjust went to IR with a foot injury – so there could be room for a QB over there … we ' ll see if they attend the workout.
Colin hasn't played in the NFL since the 2016 season when he parted ways with the San Francisco 49 ers.
Kaepernick sued the NFL claiming the league colluded to blackball him because of his protest – but they latersettled the case.