Another people in the UK have died after contracting coronavirus, Prime Minister Boris Johnson has said.
A total of , 806 people in the UK have now died after testing positive for COVID – , government figures show.
Appearing at the daily Downing Street briefing for the first time since his recovery from coronavirus , Mr Johnson said the UK was "now past the peak and on the downward slope" in the pandemic.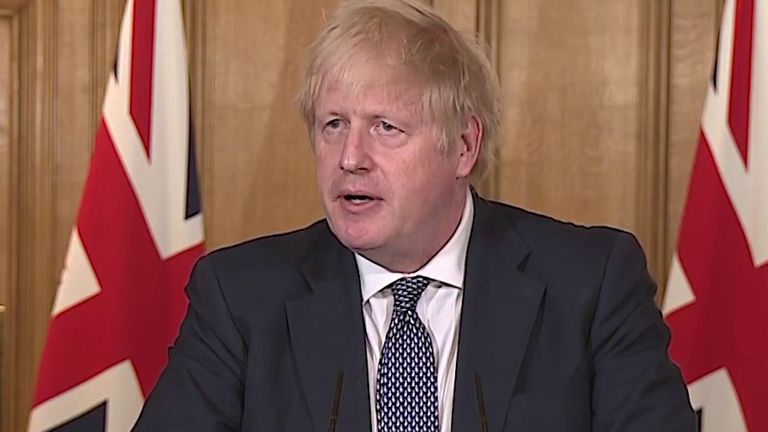 Apple Podcasts , Google Podcasts , Spotify , Spreaker
Asked about international comparisons to the UK's response to the virus, Mr Johnson said he believes the government did the "right thing at the right time".
He said: "I think it was completely right to make our period of lockdown coincide as far as we possibly could with the peak of the epidemic.
" That peak, as I said just now, has passed. I do think that broadly speaking, and we're learning lessons every day, but I do think that broadly speaking, we did the right thing at the right time. "
According to the latest data for the UK:
In England, coronavirus deaths in hospitals increased by (to) , COVID – deaths in Scotland rose by (to 1,