Chinese diplomats in London have urged Britain to reconsider advice to UK nationals to leave China because of coronavirus, warning against any "overreaction" to the epidemic.
Liu Xiaoming, the ambassador, also revealed that cases of discrimination towards Chinese people in the UK – including at primary and middle schools – following the outbreak of the disease have been reported to the British government and the police.
He used a news conference at the embassy on Thursday to insist the whole of China was mobilized to combat the virus, which has killed more than 618 people on the mainland and prompted the World Health Organization (WHO) to declare a global health emergency.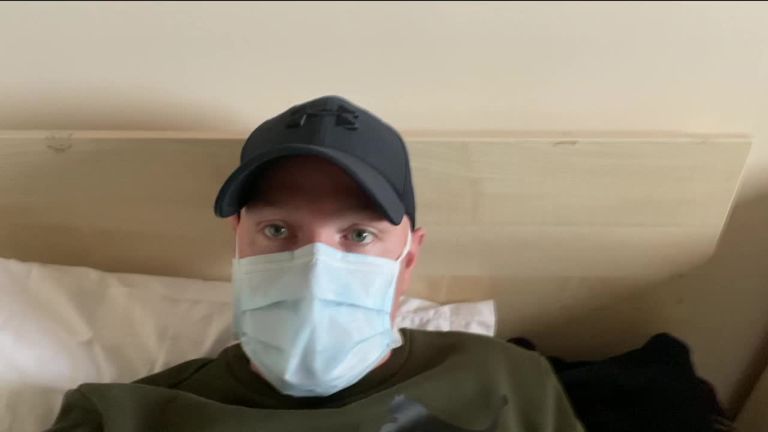 "On the whole, the epidemic is preventable, controllable and curable," Ambassador Liu said.
"Currently in China the number of cured cases is rising and we are fully confident in defeating the virus. "
But he was critical of countries such as Britain that have chosen to advise its nationals to leave mainland China, noting that this went against the head of the WHO's own advice.
Three people have so far tested positive for (coronavirus) in the UK.
His criticism of the UK government was muted though, with the ambassador stressing repeatedly what he said was a very good and open channel of communication at all levels between the two countries.
This was in contrast to his rebukes of Britain in the past over its comments about the pro-democracy protests in Hong Kong.
On coronavirus, he said British officials had praised Chinese efforts to contain the spread of the disease and agreed to follow WHO advice on travel.
Image: Women wear face masks in London
However, the Foreign and Commonwealth Office subsequently urged all British nationals in the country, who were able to, to leave
"It seems to me the facts are not entirely square, the words do not match with the deeds, "Ambassador Liu said.
" I say again, in private and public, I hope the British government and British public should take an objective and cool-headed view of what is going on in China. "