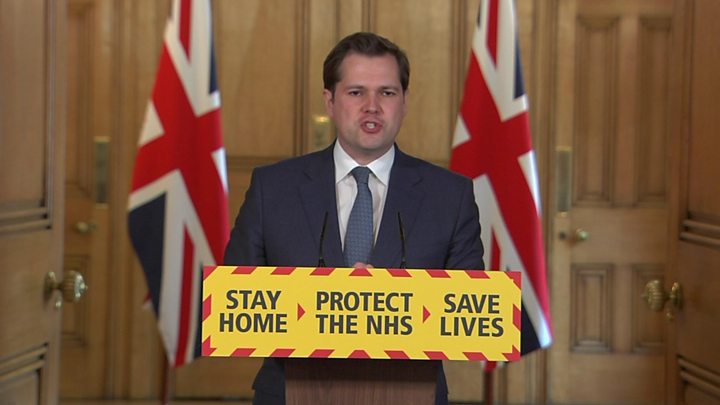 why it affects some groups more.
Giving the government daily briefing, Mr Jenrick said he had "made it clear" to councils that all parks must remain open, after some closed their gates in recent weeks.
He said lockdown measures were harder for those without gardens or open spaces and that they needed to be accessible for "the health of the nation".
Mr Jenrick said funerals can go ahead with close family members present so that they can say a "respectful goodbye" to those they love.
He pointed to the death of 23 – year-old Ismail Mohamed Abdulwahab, from Brixton, who died after contracting Covid – .
The tragedy was compounded after the family could not attend his funeral, he continued – adding: "That is not right and it shouldn't have happened."
Standing alongside the minister, NHS England's medical director addressed the shortage of personal protective equipment (PPE) for NHS and other caring staff.
Prof Stephen Powis said it was "critical" PPE gets to NHS staff so they can follow the best possible guidance on its use.
Mr Jenrick said 823, gowns were arriving in the UK from Turkey on Sunday.