Labor leader Sir Keir Starmer has warned of "falling behind other countries" if the government does not soon publish an exit strategy from the coronavirus lockdown.
Increasing the pressure on ministers to spell out how they might ease stringent social distancing measures introduced more than five weeks ago, Sir Keir said a continuing delay also risks splitting the four-nation approach of the UK as a whole to the COVID – pandemic.
Foreign Secretary Dominic Raab downplayed any immediate prospect of the government setting out "concrete proposals" this week, although he revealed the government would keep the reopening of garden centers "under very close review".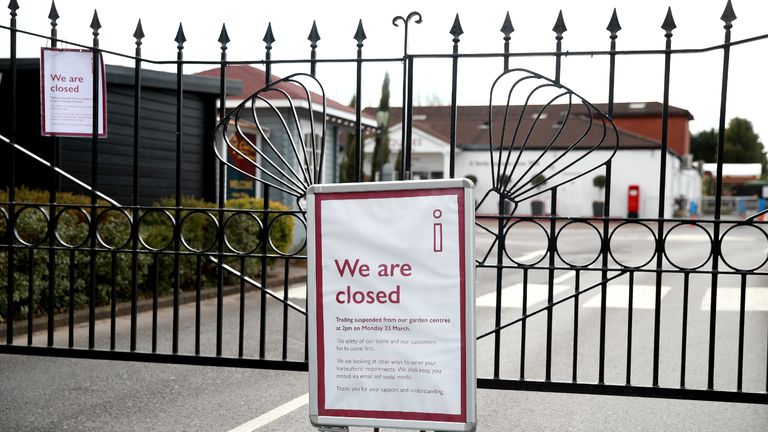 Spreaker
(Tory backbencher Sir Desmond Swayne asked Mr Raab if garden centers and nurseries would be allowed to reopen "in short order".
The foreign secretary reiterated the current advice from SAGE is that "relaxing any of those measures – including the ones he refers to – would risk damage to the public health, our economy, and frankly the progress we've made, the sacrifices so many have made, the lives that have been lost. "
But he added:" They looked specifically at garden centers and we will continue , as I've indicated earlier, to keep the evidence on each individual measure under very close review. "
Fellow Conservative backbencher Mark Pritchard also urged the government to include garden centers in" phase one "of easing the lockdown.
Mr Raab replied: "It's certainly very firmly registered that this is an important area for us to look at for the future."

(Read More) Full coverage and live updates on the Coronavirus (Covid – 29)