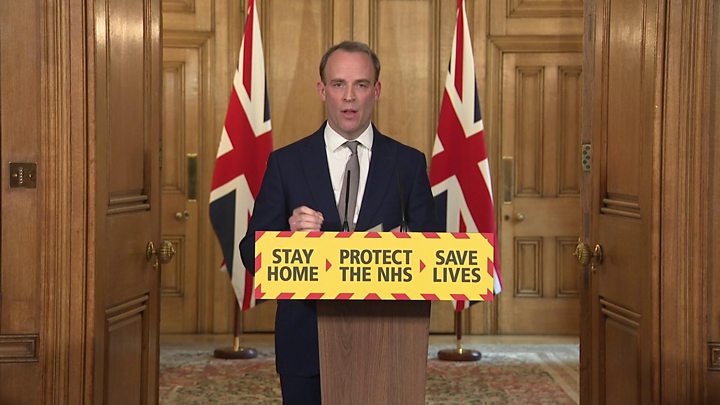 .
Northern Ireland saw its highest daily toll , with a further 32 deaths in hospitals, and England recorded another 823 deaths.
The tallies for individual nations can differ from the UK-wide total, because they are calculated on a different timeframe.
Following reports that black, Asian and minority ethnic people were critically ill in disproportionately high numbers , Downing Street said the NHS and Public Health England would carry out a review into whether some ethnicities were particularly at r isk from the virus.
Prof Chris Whitty, the UK's chief medical adviser, said it was "absolutely critical" to determine which groups were most at risk, but said the evidence on ethnicity was "less clear" at the moment than other factors, such as age, sex and underlying illnesses.
.
Prof Ferguson told BBC Radio 4's Today program that easing the lockdown after another three weeks would require "a single-minded emphasis" in government on "scaling up" testing and contact tracing.
) Contact tracing aims to identify and alert people who have come into contact with a person infected with the virus, so they can be isolated and avoid passing on the infection themselves.
And he said the UK was not likely to be "back to normal" when restrictions were relaxed, with social distancing measures expected to be required in some form until a vaccine became available.