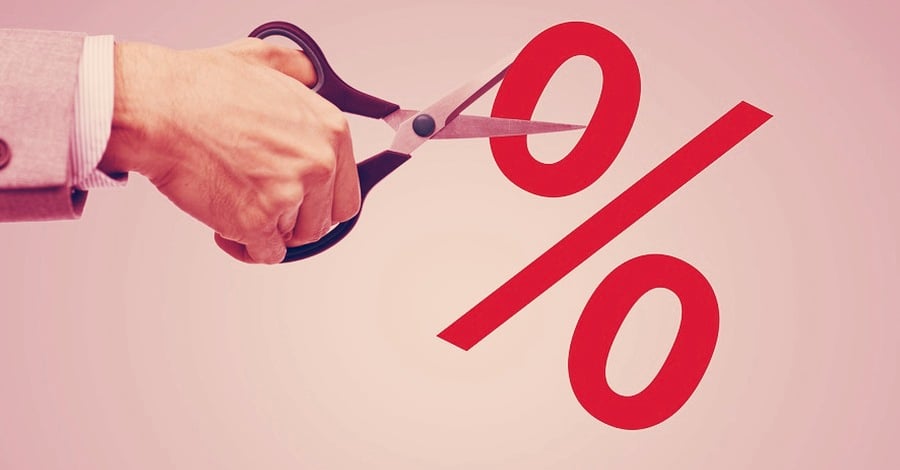 The Fed cut its prime rate to .25, sparking more FUD in cryptoland. Here's what influencers and analysts are saying.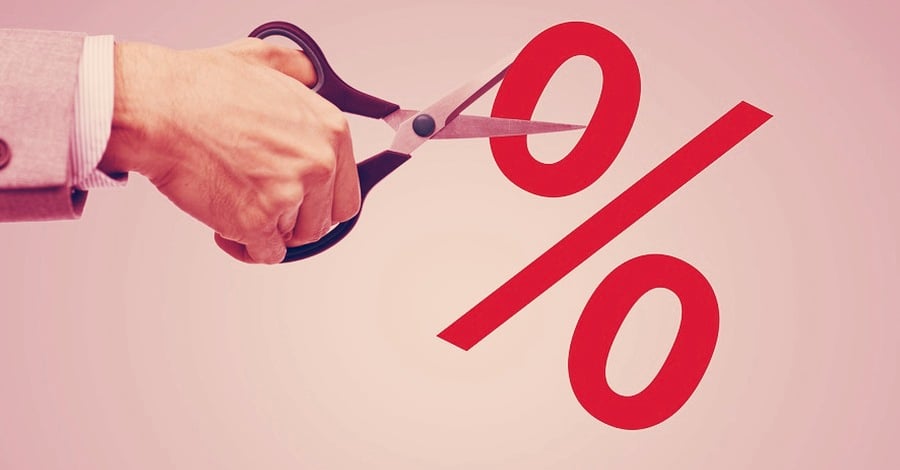 The US Federal Reserve slashed interest rates to near zero late Sunday, as an emergency response to the CoronaVirus spread that has led both stocks and crypto into bear markets. Crypto markets initially fell after the announcement, regained momentum briefly, then collapsed as investors digested the news.
"I don't make calls on short term price movements, but I generally think the Fed's actions are (a) going to be proven to be ineffective and (b) are bullish for Bitcoin long term," Morgan Creek Founder Anthony Pompliano told Decrypt in an email, shortly after the Fed cut was announced.
This is the second time in the past week that the Fed has cut interest rates as CoronaVirus fears burst confidence in markets and caused a major sell-off early last week. The Fed also said today it would buy $700 million in mortgage-backed securities and treasuries in an attempt to prevent major disruptions in markets this coming week.
"We will maintain the rate at this level until we're confident that the economy has weathered recent events and is on track to achieve our maximum employment and price stability goals," Fed Chairman Jerome Powell said during a press conference on Sunday.
Early signs are pointing to another chaotic week. US stock futures plunged after the market opened on Sunday despite the emergency measures.
What crypto influencers are saying about the rate cut
Here's what some crypto influencers are saying today:
They don't call it pushing on a string for nothing, folks.

— nic carter (@nic__carter) March 15, 2020
Shut it all down and do a $1 trillion stimulus.

$3k check per adult, that's $600 billion. Then tell businesses not to worry about payroll during the shutdown.

The rest on loans and foreclosure mitigation.

Do it tomorrow.

— Morgan Housel (@morganhousel) March 15, 2020
and so it begins…

– fed cuts rates to 0 – 25 bps
– 0 reserve requirement
– will buy $500B in treasuries, $200B in mortgage-backed securities

people – you are WATCHING the Fed sell YOUR FUTURE to bail out the BANKS, again!

get good and mad https://t.co/f032lNcz4s

— Meltem Demirors (@Melt_Dem) March 15, 2020
I'm calling it right now.

This emergency rate cut to zero and $700 billion in QE is the biggest monetary stimulus bomb that the Fed can drop right now.

If this doesn't work, they will have almost nothing left in the gun to fire.

— Pomp (@APompliano) March 15, 2020
MORE BAILOUTS FOR BIG BANKS…was clear this would come once big companies started drawing down on bank loans (revolvers) last wk for fear of cash crunch, causing a run in wholesale funding mkts. HAD THE BANKS RAISED EQUITY THIS MAY NOT HAVE BEEN NEEDED!https://t.co/7xmAkSigaq

— Caitlin Long (@CaitlinLong_) March 15, 2020
BREAKING: Eight of the largest US banks just announced that they are not going to buyback shares through Q2 2020.

If they aren't buying their shares, who will be?

— Pomp (@APompliano) March 15, 2020
I wonder if the people who bought the S&P on Friday into the close had inside information on tonight's Fed rate cut and QE announcement?

— Peter Schiff (@PeterSchiff) March 15, 2020
Let's talk #Bitcoin

It hasn't done well as people get scared.

But we're about to see hyper inflationary measures based on saving the world from total collapse.

It's not that Central Banks are wrong, it's that this will have consequences. #BTC makes sense on the other side

— Nathaniel Whittemore (@nlw) March 15, 2020
Bitcoin was created for this scenario, it would be very sad if miner troubles around halving and overexposed traders defeated it

— Path (@Cryptopathic) March 15, 2020
$10.000 this time next week.

— Looposhi (@22loops) March 15, 2020
Fed drops interest rates to 0%. Market response?

ES -4%
oil -10% pic.twitter.com/kLp3nk7QRN

— lowstrife (@lowstrife) March 15, 2020