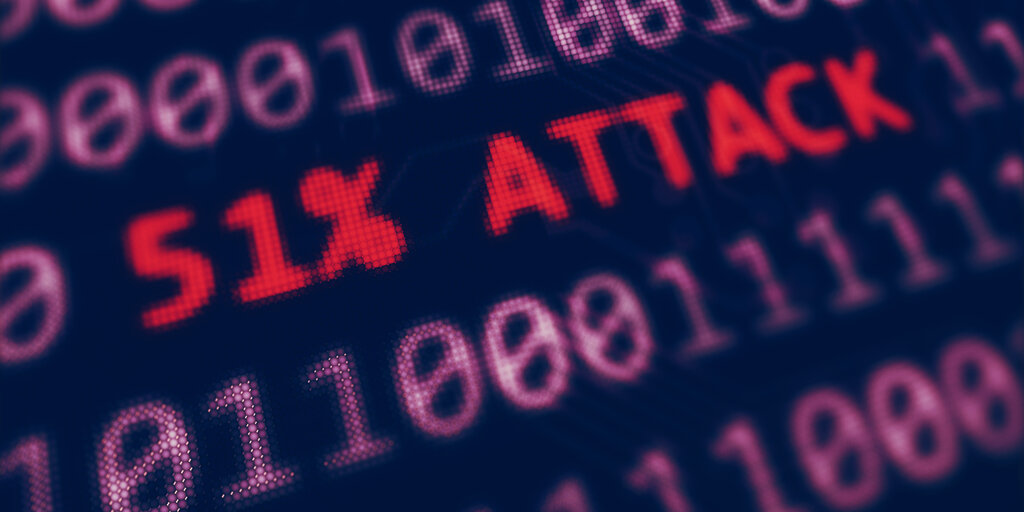 A hacker managed to reorganize over 4,000 blocks again on Ethereum Classic's blockchain, according to Bitfly.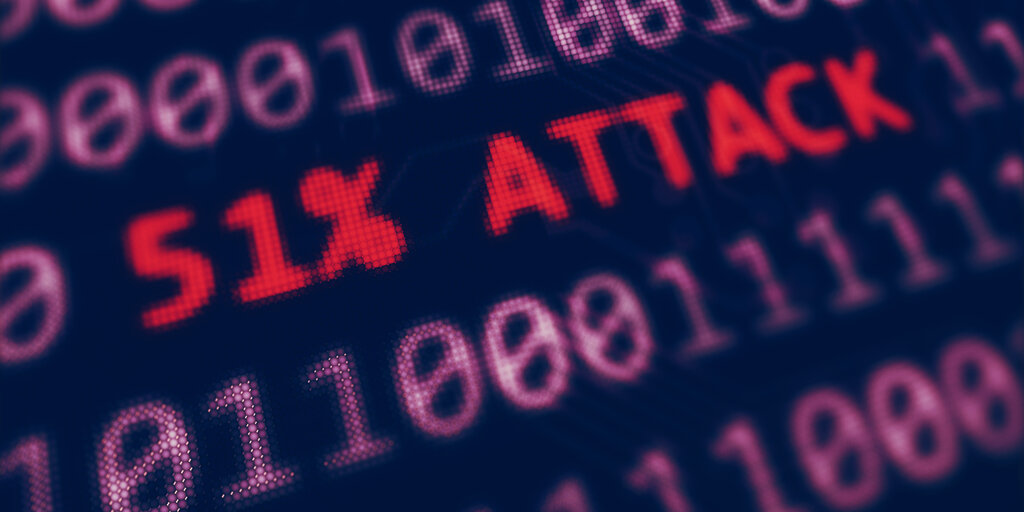 Just a week after the last massive 51% attack, Ethereum Classic (ETC) is yet again under siege today, as an unknown party has reorganized at least 4,000 blocks in the blockchain, according to Bitfly, the company behind mining pool Ethermine.
Today another large 51% attack occurred on the #ETC which caused a reorganization of over 4000 blocks. Until further notice ETC pool payouts are disabled and we encourage all our miners to switch to our #ETH pool at https://t.co/f8Px6gGJiM in the meantime.

— Bitfly (@etherchain_org) August 6, 2020
Ethereum Classic developers urged all ETC services to "significantly raise confirmation times on all deposits and incoming transactions."
In light of recent network attacks, it's recommended that all exchanges, mining pools, and other ETC service providers significantly raise confirmation times on all deposits and incoming transactions. @okex @binance @HuobiGlobal @hitbtc @coinbase @digifinex @etherchain_org

— Ethereum Classic (@eth_classic) August 6, 2020
The network saw a sharp and sudden influx of new computing power today, spiking the mining difficulty from around 56 to over 98 terahashes, data from mining-focused platform 2miners showed. Since blockchains usually strive to constantly retain the same time intervals between blocks (10 minutes in case of Bitcoin, for example), they automatically increase—or lower—the difficulty of discovering new blocks to match the current hashrate.
Ethereum co-founder Vitalik Buterin suggested that ETC developers should just switch to proof-of-stake—an alternative consensus mechanism that relies on users staking their coins to maintain the network—and not on raw computing power used in ETC's current proof-of-work algorithms.
ETC should just switch to proof of stake. Even given its risk-averse culture, at this point making the jump seems lower-risk than not making it.

— vitalik.eth (@VitalikButerin) August 6, 2020
What is a 51% attack?
A 51% attack is one of the most dangerous challenges a blockchain can face. During such assaults, a single party aims to seize 51%—or more—of a network's hash power, which would grant the attackers control over the blockchain.
Among other things, this allows hackers to override and cancel their transactions, making it seem like they never happened, and spend their coins several times.
As Decrypt reported, Ethereum Classic suffered a massive 51% attack just days ago as the hacker reorganized the blockchain with his own malicious blocks by August 1, replacing the legit ones.
At that time, the attacker snatched over 800,000 ETC—worth around $5.6 million. To do this, he reportedly paid just about 17.5 BTC (roughly $204,000 today) for the computing power used in the attack.