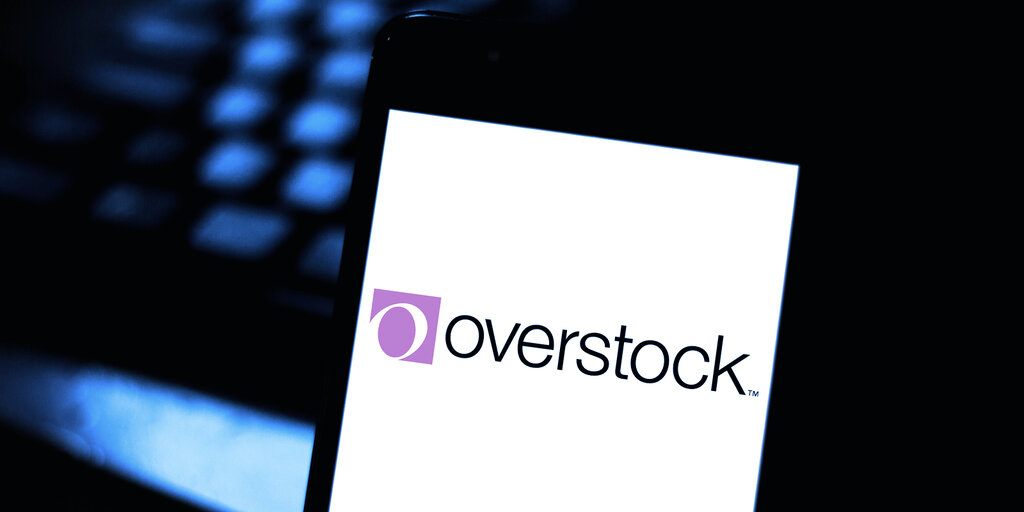 Patrick Byrne was once the poster boy for corporate adoption of Bitcoin. He's spent the last few months pushing election conspiracy theories.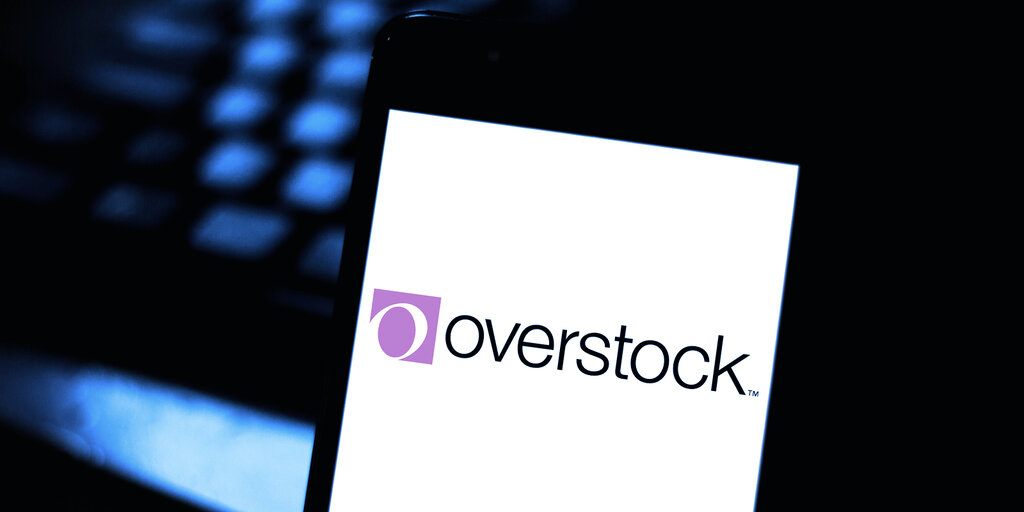 Patrick Byrne, the former Overstock.com CEO and a Bitcoin evangelist, has been permanently banned by Twitter.
His account was removed at some point Tuesday. Twitter has yet to respond to a request for comment from Decrypt, but the suspension likely results from his continued claims that the 2020 US election was rigged—claims that took on a more serious tone after the US Capitol was overrun by Pro-Trump protestors last week.
They got Patrick Byrne. Sad day pic.twitter.com/c4rDddTRKh

— john (@regular_johndoe) January 12, 2021
The suspension comes after recent Twitter bans for adherents of Qanon, a pro-Trump conspiracy group that believes the president is fighting a behind-the-scenes war against a cabal of "deep state," mostly Democrat pedophiles. 
According to a blog post from Twitter on January 12, it has removed 70,000 QAnon accounts since Friday. The social media company wrote: "These accounts were engaged in sharing harmful QAnon-associated content at scale and were primarily dedicated to the propagation of this conspiracy theory across the service."
While Byrne might not be a QAnon adherent, his posts could easily be construed as "QAnon-associated." Just yesterday, Byrne claimed in an interview that there's a "Communist Party takeover" in the US.
Not that long ago, Byrne was known for something else entirely.
In January 2014, with Byrne at the helm, furniture seller Overstock.com became the first online retailer with more than $1 billion in annual sales to accept Bitcoin as payment. Byrne was also the driving force behind Medici Ventures, the company's own blockchain initiative, which worked on everything from blockchain-based systems for wine to the tZero digital securities trading platform.
Byrne became something of a cryptocurrency luminary. Byrne had jumped in three years before the price of a single Bitcoin hit $1,000, making him an early adopter in the world of business. The CEO was Michael Saylor before anyone in crypto had heard of Michael Saylor, an outspoken evangelist for Bitcoin with an eye for publicity.
And for the last two months, he's been back to his old outspoken self. But not about Overstock, where he was forced out last year after claiming to have become romantically involved with a Russian spy. And not about Bitcoin. About the election.
Cryptocurrency enthusiasm and conspiracy theories have never been mutually exclusive, but Byrne's recent run puts him toward the fringe of Bitcoin adopters.
After the elections, Byrne claimed to have funded a team of "hackers and cybersleuths" compiling evidence that the election results were fraudulent. 
Recently, Byrne endorsed theories that Antifa was behind the violence at the US Capitol and that Italy, UK spy agency MI6, and the CIA conspired to use military computers to alter the election result in 17 US states.
Byrne, who says he did not vote for President Trump, has nonetheless drifted into the president's orbit since November. He said he met with Trump in the Oval Office on December 18.
Trump himself was removed from Twitter last week after the social media company cited several tweets as incitements to violence. Earlier, Sidney Powell, who filed multiple unsuccessful lawsuits claiming election fraud and former Trump National Security Advisor Michael Flynn, both of whom are associated with QAnon, were banned by the social media company.