Match abandoned over alleged 'disgusting' racist abuse
Football Association 'deeply concerned', pledges action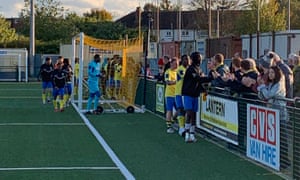 The Football Association says it is "deeply concerned " after the FA Cup fourth-qualifying-round tie between Haringey Borough and Yeovil was abandoned following allegations that home players were racially abused.
Yeovil were leading 1-0 with just over an hour played when Haringey's players, under the direction of manager Tom Loizou, walked off the pitch. The initial target of the abuse was reported to be Haringey's goalkeeper Valery Pajetat.
A post on the Haringey Borough Twitter account stated: "Game has been abandoned following racial abuse. Horrendous afternoon. It must be said that 99. 9% of @YTFC fans are also disgusted by what's happened as much as we are. "
The incident took place after Yeovil were awarded a penalty, with Pajetat appearing to be struck by an object thrown from the crowd. In the aftermath, Loizou walked on to the pitch and took his players off, with Yeovil's players joining them. After a lengthy delay, the game was abandoned.
Loizou told the BBC: "It's very distressing. We've worked hard all week, we're a small club, looking forward to it all day, and the abuse a few of my players got was disgusting. My goalkeeper was spat at and had a bottle thrown at him.
"After they took the penalty my number six Coby Rowe got called names, and to see the look on the kid's face… he's been racially abused and there was no way I could let them continue. I took my own action, walked on the pitch and took my players off. I asked the referee if he could guarantee the players safety and he said no. Meantime the players were talking and we all decided not to go back on.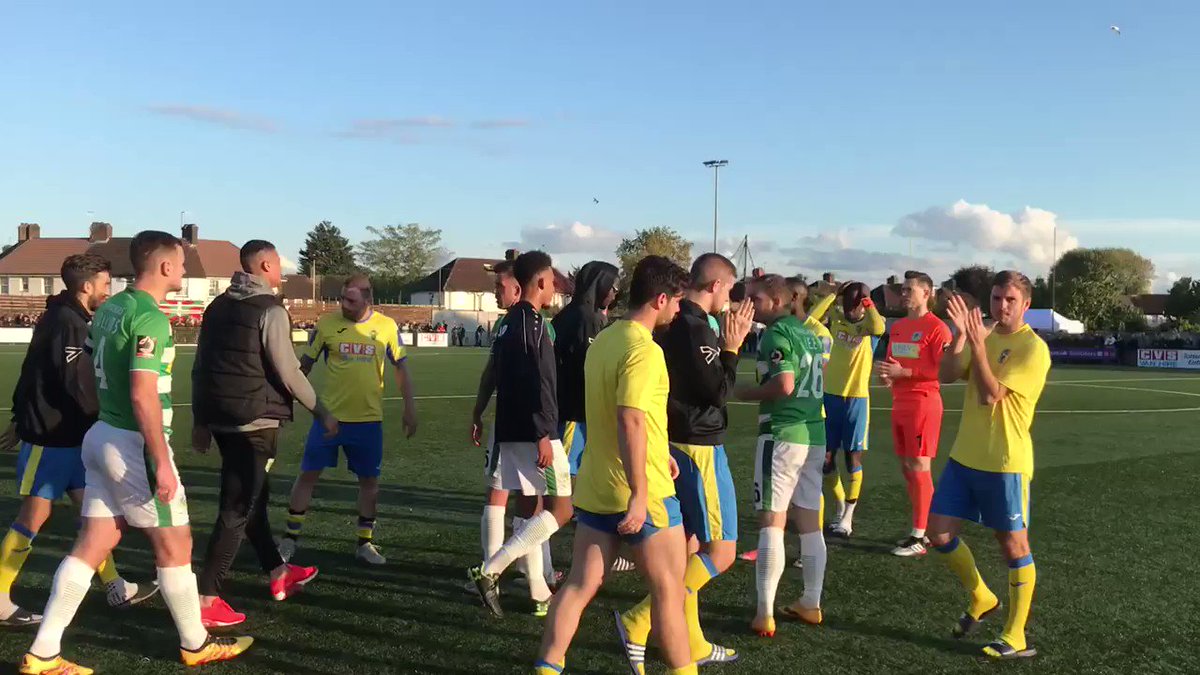 "They've all seen [racist abuse] on TV, they've all heard what goes on but to actually be subjected to it by people standing 10, 15 feet away, they've never had that type of experience. I had a look at their faces, they were distraught, so I took them off.
"Yeovil's manager and players were different class. Their team tried their best to calm their supporters down, and they said if you're walking off, we're walking off with you. "
Rowe laterTweeted: "Can't believe I'm tweeting this and it's 2019 but today I was a victim of racism in what was supposed to be a great day for @ (HaringeyBoroFC) . Another game of football ruined by racists. Thanks to@ YTFCplayers and staff who backed our decision to leave the pitch. "
The Football Associationsaid in a statement: "There is no room for discrimination in our game and we are working with the match officials and the relevant authorities, as a matter of urgency, to fully establish the facts and take the appropriate steps. "
The anti-discrimination charity Kick It Out praised the "swift and decisive action" taken by Loizou, "similar to that taken by theEngland team out in Bulgariajust five days ago ". Tyrone Mings, targeted in Bulgaria, added his support, saying "everyone stands with you".