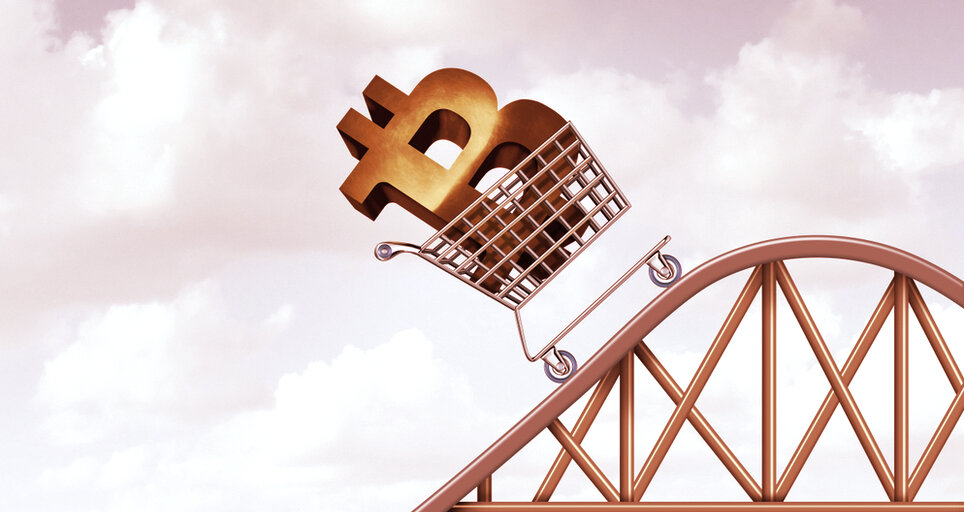 Bitcoin broke an all-time high and dropped by $10,000 all within a week, putting the cryptocurrency at a crossroads.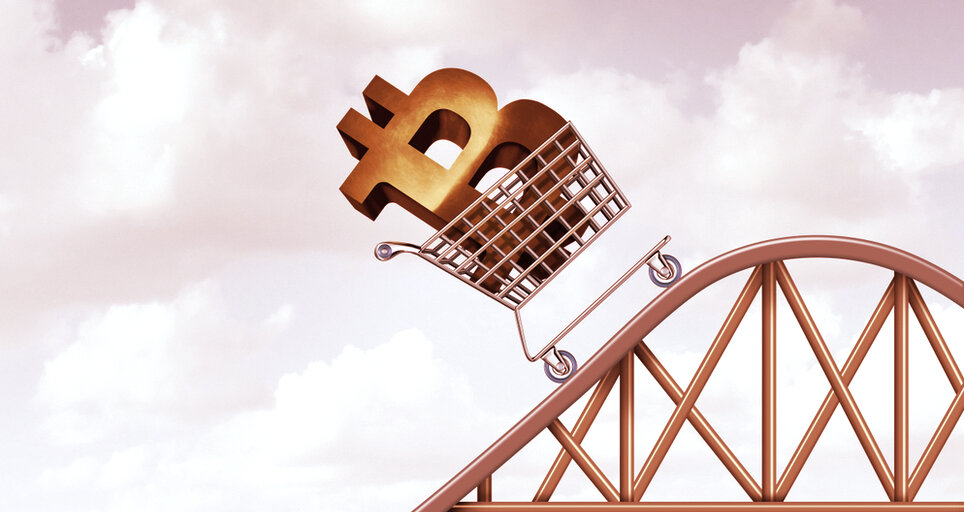 Bitcoin's price is in a precarious position. In the last week, Bitcoin surged above the $40,000 mark, only to witness its largest daily drop in history. But Bitcoin's chart pattern has experts either extremely bullish, or very worried.
First up is the bull case for Bitcoin. This idea suggests Bitcoin is in a similar spot to early 2017, where it experienced multiple price corrections on the way to what was then an all-time high of nearly $20,000. 
But then there's the bear case. What if the parallel isn't with early 2017 but its final month, when the huge Bitcoin bubble burst? If that's the case, then it's all downhill from here, and we're looking at another bear market for the next year or so. 
So we spoke to the experts to see if there are any signs that point toward either theory being the most likely to play out. Here's what they had to say.
Bitcoin bulls: This is like early 2017
A lot of Bitcoin watchers think Bitcoin is in price discovery mode again, like it was in early 2017.
Throughout 2017, Bitcoin made its way from $1,000 up to almost $20,000, but it wasn't that easy. Along the way, Bitcoin's price dropped by at least 30% on five separate occasions.
BTC retracements and dips during the 2017 bull run ranges around 30-40%. Expect the same during this bull run.
Great time to buy on the lows! #BTC $BTC #bitcoin pic.twitter.com/Y1R0F7S9SA

— Moonlight (@g_guzardus) January 11, 2021
Despite these price corrections, Bitcoin rose on the way to what was then an all-time high of almost $20,000 by the end of 2017. 
"Bitcoin between 2016 and 2017, when it more than 20x'd in price, had five corrections of over 30%, and so naturally what you're going to get is these mini boom and bust cycles, but over a long period of time,"
said Anthony Pompliano, host of popular Bitcoin podcast the Pomp Podcast, on CNBC. 
While none of the corrections witnessed during 2017 are as drastic as Bitcoin falling by almost 30% in a single day—as it did earlier this week—they imply that all-time highs are paved on the road of several, potentially painful price corrections. 
*BITCOIN BOUNCE BACK*
Gains after a correction

-> 2017 Bull Market had 9 corrections.
-> 153% average gain after a correction.

*WE ARE JUST GETTING STARTED*#Bitcoin #BTC #HODL #BullMarket pic.twitter.com/RuqyXmZ660

— Bitcoin Archive (@BTC_Archive) January 12, 2021
But historical precedent is not the only reason Bitcoiners are optimistic. The market today also appears to be substantially different to 2017.
"Unlike the 2017 retail-driven rally, this time around it is institutions that call the shots," Antoni Trenchev, co-founder and managing partner at Nexo, told Decrypt. 
In fact, the role of institutions only seems to be growing. After multiple investments in Bitcoin now worth $2.3 billion dollars, business intelligence firm MicroStrategy is now trying to introduce other corporations into Bitcoin. 
On Feb 3 & 4, @MicroStrategy will host Bitcoin for Corporations. Join our officers, industry luminaries & strategic vendors for a free, online, accelerated course in #Bitcoin strategy & tactics to grow your company & create shareholder value.https://t.co/dHYPyWGxbo

— Michael Saylor (@michael_saylor) January 12, 2021
"The facts are that institutional demand is not reducing, the macro environment is not improving and Bitcoin's supply is not increasing—you do the math," Jason Deane, Bitcoin analyst at Quantum Economics, told Decrypt. 
The Grayscale Bitcoin Trust—which reopened this week—can show how influential the institutional class is in driving Bitcoin's current price. 
The Grayscale Bitcoin Trust has not reported additional inflows since Christmas (Dec. 25, 2020) due to the holiday season / year end.

When $BTC inflows start coming in, indicating institutional demand, that's when Bitcoin could start to rally upwards again.

Worth observing. pic.twitter.com/0sDfG6YHPV

— Joseph Young (@iamjosephyoung) January 13, 2021
"When Bitcoin inflows start coming in, indicating institutional demand, that's when Bitcoin could start to rally upwards again," said crypto analyst Joseph Young.
Bitcoin bears: The Bitcoin bubble is about to burst
However, there are some who think Bitcoin's price has peaked, the rally of institutional investors has run its course, and the flagship cryptocurrency is embarking on a bear market.  In short, they think Bitcoin is simply a bubble that is waiting to burst. 
Mark Cuban, world famous investor and owner of the Dallas Mavericks NBA franchise, said, "Watching the cryptos trade, it's EXACTLY like the internet stock bubble." 
Watching the cryptos trade, it's EXACTLY like the internet stock bubble. EXACTLY. I think btc, eth , a few others will be analogous to those that were built during the dot-com era, survived the bubble bursting and thrived, like AMZN, EBay, and Priceline. Many won't

— Mark Cuban (@mcuban) January 11, 2021
He added that "crypto, much like gold, is supply and demand driven. All the narratives about debasement, fiat, etc are just sales pitches. The biggest sales pitch is scarcity vs demand. That's it." 
Comparisons are being made with the later end of 2017, when the Bitcoin bubble burst for the second time. Following this top, Bitcoin eventually fell from $20,000 to hit as low as $4,000 in early 2020—an 80% fall.
$BTC is topped. Feel free to screenshot this. pic.twitter.com/JgTPRbQmH6

— Jon CC (@JonCCT) January 12, 2021
If this were to happen again, that would bring Bitcoin down to around $8,000. 
One analyst tweeted, "a 40% retracement from all-time-highs would, for me, confirm a blow-off top in the Bitcoin bubble," adding, "It would confirm a similar drawdown as the 2017 bubble, and bring us back below $10,000 in the proceeding months."
Baboons. pic.twitter.com/lgWMQyA4r6

— 0x_Infinitum (@CryptoMessiah) January 13, 2021
There are signs that this may not have been the top though. "The rise from $20,000 to $42,000 displayed no lasting downward correction, thus, it might be too early to predict any transition to a lasting bear market environment," Binance Research told Decrypt.
And yet, as always, Euro Pacific Capital CEO Peter Schiff disagrees. 
Investors say foolish things during bubbles. To maintain their delusion and deny a bubble exists, those trapped inside must not only justify an asset's price but rationalize why it's going much higher. But never has the bubble blabber been more absurd than it is with #Bitcoin.

— Peter Schiff (@PeterSchiff) January 8, 2021
Schiff said, "Investors say foolish things during bubbles. To maintain their delusion and deny a bubble exists, those trapped inside must not only justify an asset's price but rationalize why it's going much higher. But never has the bubble blabber been more absurd than it is with Bitcoin."