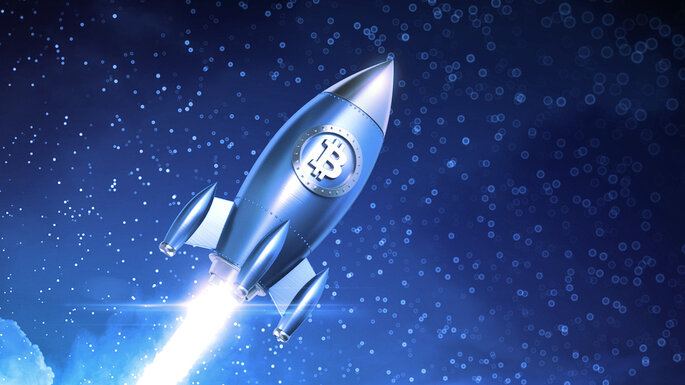 Institutional investors, a supply crisis, and retail FOMO are all driving Bitcoin's price to unprecedented highs.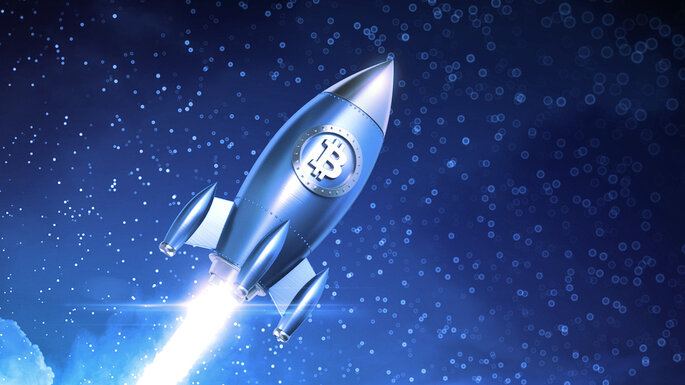 Bitcoin has embarked on an unprecedented bull run, most recently having broken the $40,000 price bracket.
In the last 12 months, Bitcoin's price has increased at an unprecedented rate from lows of $4,000 to over $40,000. Just since the start of 2021, Bitcoin's price has already risen by over a third. And there are several reasons for Bitcoin's ongoing bull run, a run that is markedly different from the great 2017 rally.
"Unlike 2017, where price growth was driven by a swell of global retail buying, this year we've seen institutions finally starting to dip their toes into crypto, with publicly listed companies investing tens of billions of dollars in Bitcoin," said Sam Bankman-Fried, CEO of cryptocurrency exchange FTX.
The influx of Bitcoin's institutional investors began when business intelligence firm MicroStrategy invested over $400 million in Bitcoin during August and September of 2020.
This was followed by a $50 million Bitcoin purchase by Jack Dorsey's Square in October. At the time of writing, each firm's total Bitcoin holdings represent a value of approximately $2.8 billion and $188 million respectively—both markedly higher.
Other big names in the traditional finance world have also publicly praised Bitcoin as an asset. This list includes individuals like billionaire investor Stanley Druckenmiller, who said Bitcoin could be a better bet than gold, and former hedge fund manager Raoul Pal, who put 75% of his assets into Bitcoin last November.
But there is more to Bitcoin's unprecedented rise than some big names making fat purchases. In fact, retail investors are still playing a major role.
Fear of missing out on Bitcoin
While Bitcoin has attracted many institutional investors in recent months, the cryptocurrency's ability to attract new retail investors is also contributing to this bull run.
"The retail FOMO cycle is starting again," said Nathaniel Whittemore, host of Breakdown, a Bitcoin analysis podcast, adding, "Just because the price is more than it was doesn't mean it isn't still undervalued."
Retail investors rushed into Bitcoin during the 2017 rally but there were roadblocks, with many users struggling to pass slow know-your-customer procedures. There were also far fewer exchanges, particularly regulated ones in the US. Yet today, it's much easier for newcomers to get involved with Bitcoin.
"Today, individuals and institutions are offered highly sophisticated and technical options which present an alternative to traditional stores of currency," said Geoff Morphy, president of Bitfarms, a Bitcoin mining company.
Perhaps the most significant Bitcoin on-ramp to date is the international payments giant PayPal, which announced US users could start trading Bitcoin on its platform in November last year. Less than one month later, 17% of PayPal customers said they had already used PayPal's latest feature.
Bitcoin has undoubtedly recruited a new style of investor in recent months, but it has also benefited from easier on-ramps for the everyday retail investor.
The move to mainstream Bitcoin has also fuelled an increase in new users on some of the biggest Bitcoin exchanges.
"Kraken has experienced a marked pickup in customer registrations of the past month with the number of accounts created in one day breaking records set during the 2017 bull run," Kraken's chief commercial officer Bobby Zagotta told Decrypt, adding, "We continue to see more people taking their first steps into the digital asset class."
In addition, the cryptocurrency has been in the midst of a supply crisis, which has also driven this bull run to record breaking levels.
The data behind Bitcoin's bull run
The biggest data indicator for Bitcoin's ongoing bull run is the fact that Bitcoin's demand is booming, but Bitcoin's available supply on exchanges is shrinking.
According to Glassnode CTO Rafael Scheultze-Kraft, the total amount of Bitcoin on exchanges had fallen by 20% in 2020.
#Bitcoin is in a supply and liquidity crisis.

This is extremely bullish! And highly underrated.

I believe we will see this significantly reflected in Bitcoin's price in the upcoming months.

Let's take a look at the data.

A thread pic.twitter.com/vx6rJmiloE

— Rafael Schultze-Kraft (@n3ocortex) December 21, 2020
"The supply crisis as I call it, will have an impact on price, but it doesn't necessarily prevent retail investors or small investors from getting into the space," Schultze-Kraft told Decrypt in December 2020. He warned today, however, that the rally might be in tune for a correction.

At the time, Bitcoin's price was approximately $24,000, a full 40% less than current prices, hovering at the $40,000 bracket, so at least until now, Schultze-Kraft appears to have been right.
We have corrected the name of Bitfarms' Geoff Morphy and added Bobby Zagotta's name.