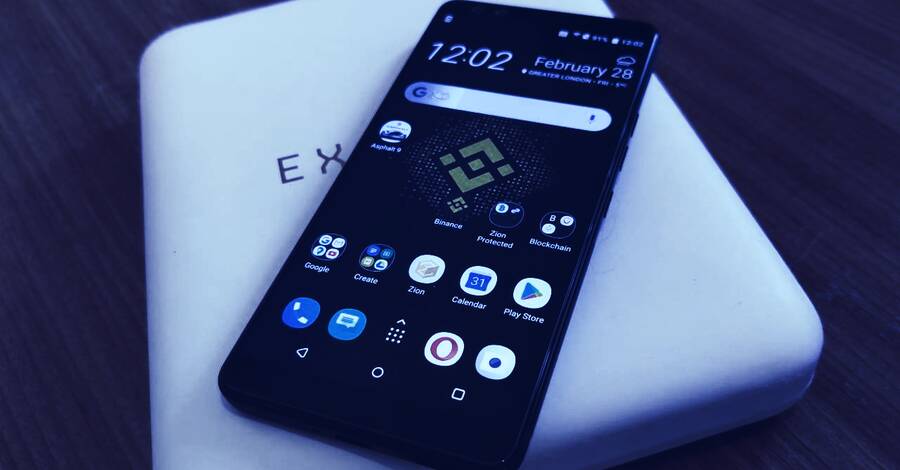 The crypto smartphones will add mining capabilities, but don't expect to earn much coin from a mobile device.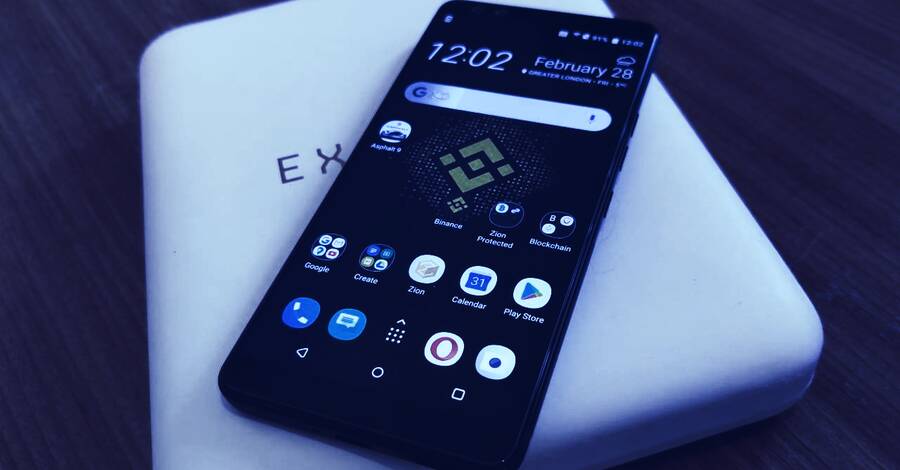 Taiwanese electronics giant HTC has partnered with crypto miner design company Midas Labs to bring a Monero (XMR) mining app to its line of Exodus crypto smartphones. The HTC Exodus and Exodus 1s will both receive the app, called DeMiner, which will launch sometime this quarter.
According to Jri Lee, founder and CEO of Midas Labs and professor at National Taiwan University, the benefit to mining Monero on a smartphone is the lower power consumption compared to other mining devices.
"Midas Labs empowers Exodus 1s users to mine at least $0.0038 of XMR per day on average, while the electricity cost is less than 50% of that," he told The Block. The company suggests that someone could mine about $0.06 of XMR per day on a laptop, but spend an average of $0.156 on energy to do so.
Running the DeMiner app, the HTC Exodus phones will automatically stop mining when in heavy use or unplugged from a charger, ensuring that the phone still remains a functional, reliable phone throughout the day.
Still, it's peanuts. Even if you mined every single day, that $0.0038 estimate would only yield $1.39 of XMR in a full year
For context, the most recent edition of the Exodus 1—the Binance Edition (which has native support for Binance's decentralized exchange, and is the only version in stock on HTC's website)—costs around $700. Assuming the price of Monero remains constant, it would take half a millennium of mining to get your money back. And that doesn't even factor in electricity costs.
Crowd pleaser
HTC's goal seems to be less about enticing users with large potential gains, and more about bringing additional people into a decentralized system.
"Mining on mobile is an important research topic in understanding the development of secure crypto networks," Phil Chen, HTC's Decentralized Chief Officer, told Forbes. "The number of mobile phones in 2020 is approaching 3.5 billion, which would further decentralize and distribute the hash rate and mining power of such crypto networks."
Blockchain-centric venture capital fund Proof of Capital, which Chen also serves as general partner of, simultaneously announced on Friday that it led a seed round of funding into Midas Labs.
The HTC Exodus 1 launched in late 2018, promising the ability to serve as a mobile crypto wallet and also carry a full Bitcoin node. A rebranded Binance Edition released in November 2019, adding support for the Binance DEX along with specialized wallpaper and branding. A cheaper, less-powerful HTC Exodus 1s model is also available.