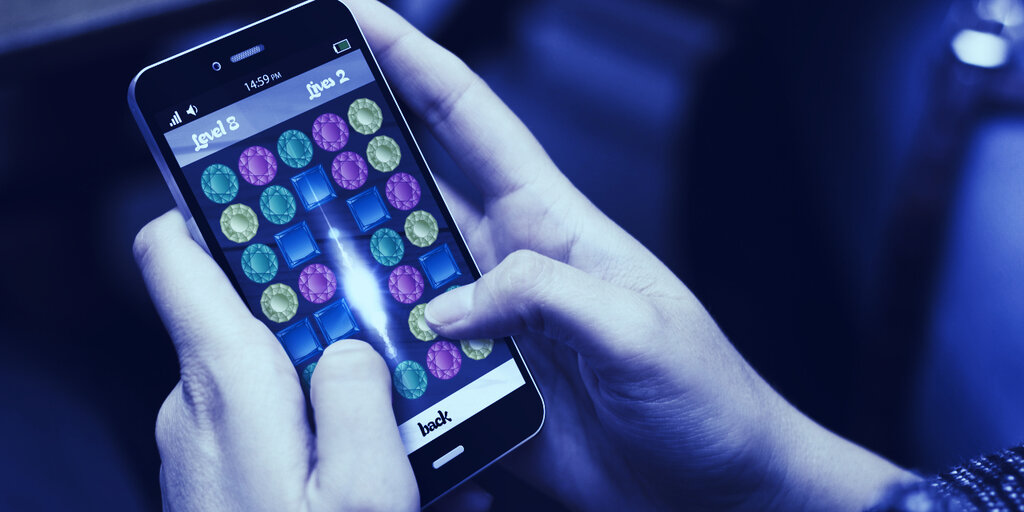 Gaming platform GAMEE will soon launch an Ethereum token used for rewards and governance, and REVV owners can earn some via Uniswap.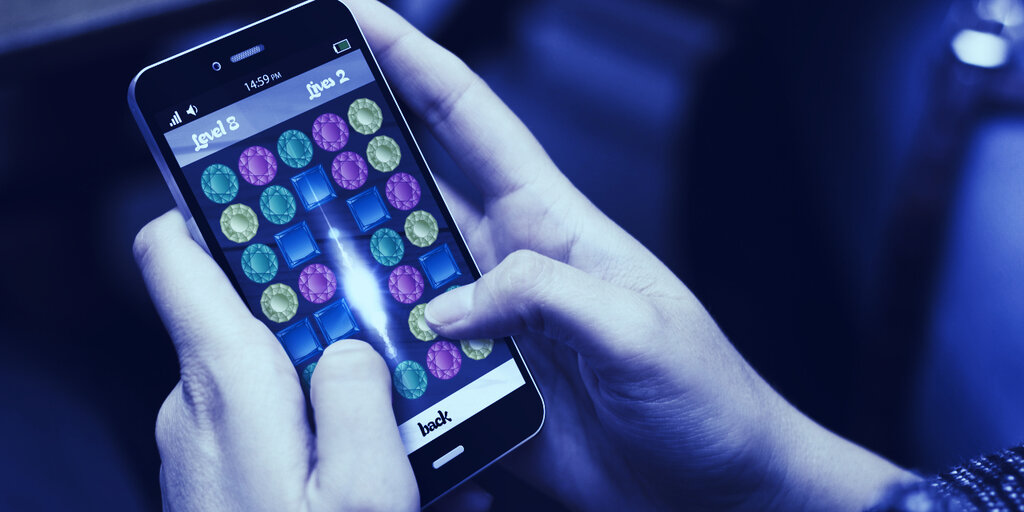 Crypto is coming for the casual mobile gaming market.
GAMEE, which claims to have over 20 million registered users, is a platform for "hyper casual" games—that is, very simple games designed for quick pick-up-and-play sessions, rather than those that require extensive time or feature significant complexity. And soon, GAMEE will have its own Ethereum-based token for users to earn while they play.
Parent company Animoca Brands, which acquired GAMEE this summer and is very active in the crypto gaming space, announced today that it will launch the GAMEE Token by the end of the year. The GAMEE Token will be used to reward engagement and online competition, and will also reward creators who publish games on the HTML5-based web and app gaming platform.
Hyper casual games have dominated the mobile download charts of late, with mobile analytics firm Sensor Tower reporting that 77.6% of the 2.1 billion total game downloads across 2019's 20 most popular new mobile games belonged to such hyper casual experiences. Simple-looking, straightforward games like Fun Race 3D and Sand Balls are commanding hundreds of millions of downloads on mobile, and are loaded up with ads and optional in-game purchases.
They're the sort of games that can become highly addictive—and potentially all the more addictive once crypto gets thrown into the mix.
GAMEE Token is a fungible, ERC-20 token, and beyond its planned reward functionality, it can also be used to pay fees for tournament entries and will be used for governance voting as well. GAMEE is also working on a non-fungible token system that will unlock additional content and boosts in supported games, with users able to spend their GAMEE Tokens on the GAMEE NFTs.
Working from home may be temporary, but high scores last forever. You can take on the world or challenge your friends with https://t.co/uMMAttnWnr to see who reigns supreme – all without leaving your house. pic.twitter.com/nsTxfvUBdu

— Telegram Messenger (@telegram) March 20, 2020
According to a release, GAMEE has more than 80 games on its platform playable across web browsers and native iOS and Android apps. The platform has more than 20 million registered users and 40 million play sessions logged per month, with users split near-evenly across the website and mobile apps. GAMEE has also developed games in collaboration with brands such as NASA, Cartoon Network, and the Manchester City Football Club.
Animoca Brands plans to launch and list the GAMEE Token by the end of the year, with 254,400,000 tokens to be sold in a private pre-sale before the end of October. Another 30,528,000 tokens will be distributed to GAMEE users and used for promotional giveaways.
Additionally, owners of Animoca Brands' REVV Token—used in crypto games such as F1 Delta Time and MotoGP— can earn GAMEE tokens by adding liquidity on Uniswap to a REVV-ETH pool. That promotion runs from today through 12 November, with greater rewards offered to the earlier contributors.
In addition to the REVV Token, F1 Delta Time, and MotoGP, Animoca Brands is also the parent company behind upcoming blockchain game The Sandbox, and has announced plans to bring the popular Star Girl mobile game franchise to blockchain as well. Animoca Brands has also partnered with Atari to be the exclusive blockchain content provider for its new VCS game console, and will also publish crypto-infused versions of classic Atari games.