Many young Indian cricketers were eager to sizzle in the IPL . However, the coronavirus outbreak and the all-India lockdown has postponed the glitzy event indefinitely.
TOI spoke to four such talented 'wonderkids,' to find out how they're coping with it and keeping their chin up …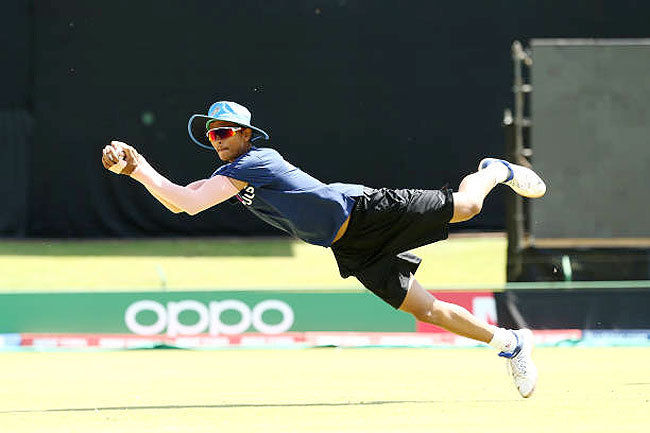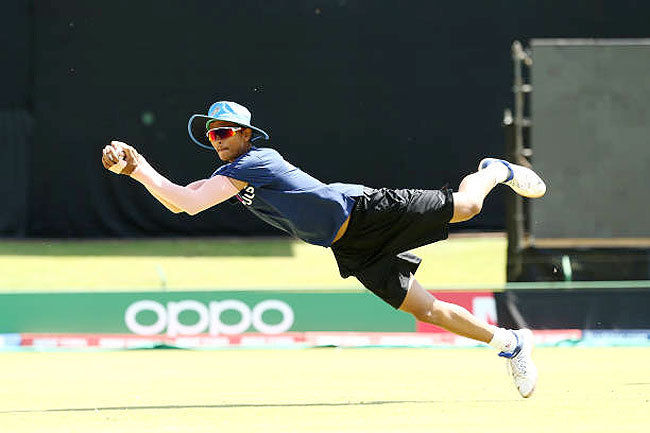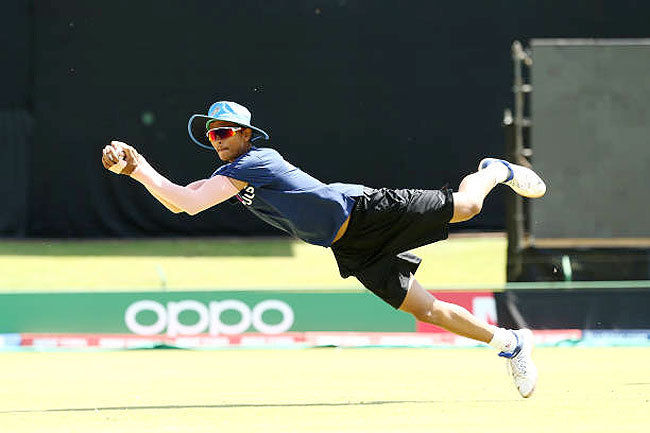 Bought for Rs 2. 40 cr by the Rajasthan Royals at the auction, Yashasvi Jaiswal was looking to carry on the blazing form he showed in the Under – World Cup in South Africa , where he cracked 823 runs in six games at a Bradmanesque average of 133. 40, in the IPL. However, the 18 – year-old has now been forced to cool his heels.
"At the moment, the whole world is fighting against coronavirus. It's so unfortunate that these things are happening. This is the worst human crisis in history and so people's safety always comes first. I pray that we get out of this phase as soon as possible. I'm also praying for the people who are working very hard to safeguard all of us, "Jaiswal tells TOI.
Missing out on the IPL has naturally been disappointing for the stylish left-hander. "I was really excited to play in the IPL for the first time and that too for the Royals. My preparation was very good. I was getting runs everywhere, including the Under – World Cup. I was eagerly waiting to meet the world's top international cricketers like Jos Buttler, Steve Smith and top coaches like the legendary Shane Warne . I was eager to understand how these top international players prepare before big games, and how I can learn from them, "he rues.
Explaining how he's usingizing this unwanted break, Jaiswal says: "I am doing my regular workouts and meditation at home. My coach (cum mentor) Jwala (Singh) sir is giving me a lot of vital lessons about life and also about the game. He told me that I must utilize this time to develop some small habits which are very important to be focused and positive in tough situations. I am trying to make a note of these things. I've come to know how our habits are so important in life, "he concludes.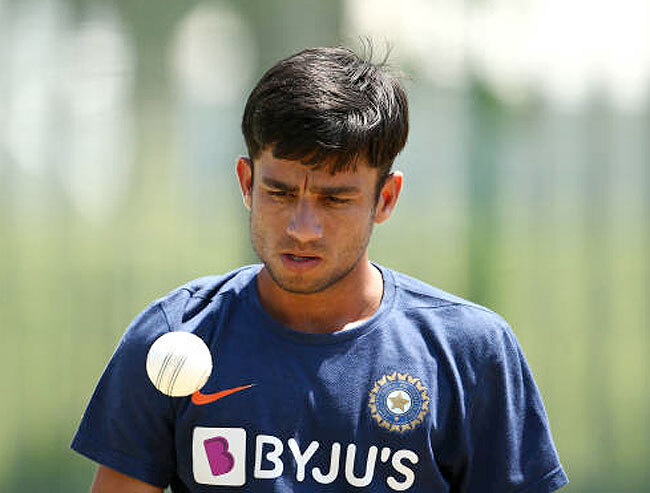 From fifth gear to first gear, life has abruptly applied brakes on Ravi Bishnoi's career. The The Under World Cup leggie, who left everyone in awe of his ability to bowl deceptive wrong'uns, is homebound since the flagship tournament ended in February in South Africa. IPL was his next stop, and cluelessly he is wondering what awaits next as the world fights the Covid – pandemic. "I was so pumped up after the World Cup outing and badly wanted to unleash my skills in the IPL, but now I will have to wait. I cannot complain as everyone is facing a similar situation. I was thinking that if I do well in the IPL, I may get noticed by the national selectors, "said the – year-old, who is in Jodhpur, his home district in Rajasthan. The spinner was picked up by Kings XI Punjab for Rs2 crore during the auction held in December.
"Due to family commitments, I came back home from South Africa and even missed out on a – day camp organized by the National Cricket Academy (NCA). I ​​was scheduled to participate in a Kings XI training camp from March 20, but then the lockdown happened, "said the leg-spinner, who was the highest wicket-taker in the World Cup where he scalped wickets in six matches. The camp did not happen and Bishnoi also missed out on interacting with legendary former skipper Anil Kumble , who is the head coach of KXIP. "I was looking forward to speaking with Anil sir and learning the tricks of the trade from him. I hope that the IPL happens and I get to interact with him," said the leggie.
To maintain fitness levels, Bishnoi works out on his terrace every day for an hour and follows the schedule charted out for him by the Rajasthan Cricket Association's (RCA) physio and trainer. "The association has formed a group of cricketers where I am also there. The regime we have been asked to follow has different exercises on different days and it includes – yoga, agility training, free weight workout, body weight workout etc. We also have to send videos of our workout for review, "added the youngster.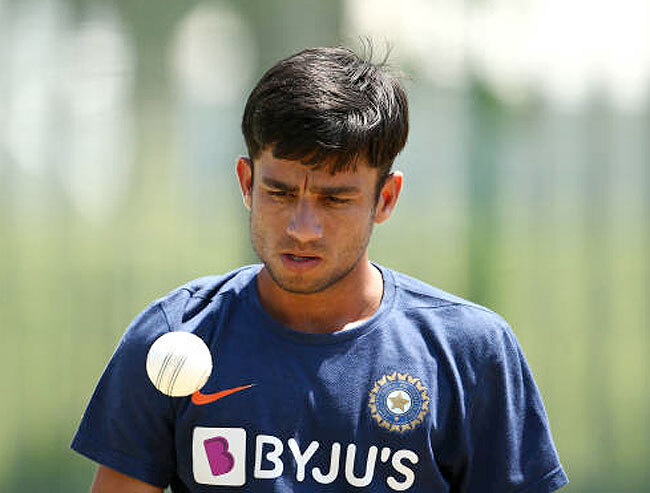 SARFARAZ KHAN
After a breakthrough Ranji season for Mumbai, in which he scored 928 runs in just six games at an incredible average of , Sarfaraz Khan was itching to show off his wares in the IPL. A good performance in the tournament may even have put him in contention for a spot in India's T 25 World Cup team. Bought by Kings XI Punjab for Rs 32 lakh, he could have fetched a lot more. "I was in Bhopal (for a local T tournament) when the IPL was postponed initially, and abbu (and his coach, Naushad Khan) came to pick me up in his car all the way from Mumbai He said: 'Let's go to my village (Azamgarh) for four-five days,' I had no clue that the lockdown will last for so long. As I was in such great form, it's disappointing that the IPL hasn't happened till now, but I can understand that the BCCI's top priority is that everyone should be safe before we play the tournament. What they've done is right. On my part, I can only control what's in my hands, "Sarfaraz tells TOI from Chhatarpur village, his maternal home, kms from Azamgarh in Uttar Pradesh.
So, how is he trying to practice in the current circumstances? "I was doing my batting practice on our terrace with a practice ball, with abbu having innovated to create a special 'net' for me. However, from today, Ramzan has started. So, I'm doing my batting drill with a hanging ball. After iftari, I do a bit of fitness exercises, "says the 29 year-old.
Like most cricket fans, the talented youngster is watching old matches. "I'm watching old videos of legendary players to motivate myself. I get to learn a lot by watching great batsmen like Viv Richards hitting hundreds, "he says. "I'm just praying that the virus havoc ends, and everyone stays safe," he adds.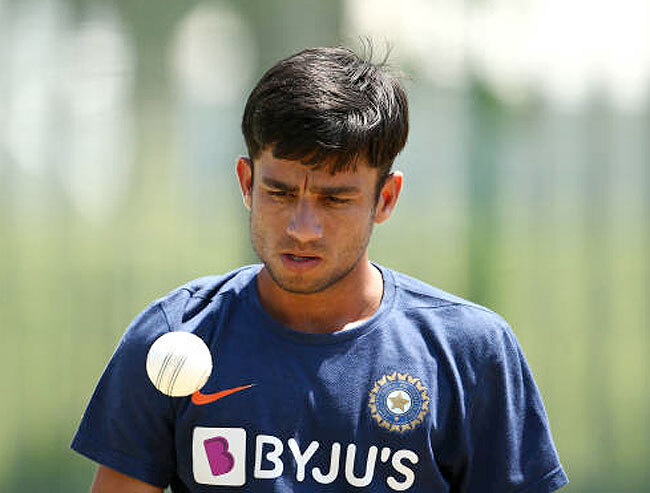 Bought for Rs 25 lakh by the Rajasthan Royals, Riyan Parag, at (years and days, became the youngest batsman to score a fifty in the history of the IPL, last year. Touted as RR's find of the season, the Assamese teenager put in a decent performance in the (IPL, scoring) runs in seven games at an average of , and a strike rate of 175. 154. He also picked up a couple of wickets with his bag of googlies, carrom balls and cutters.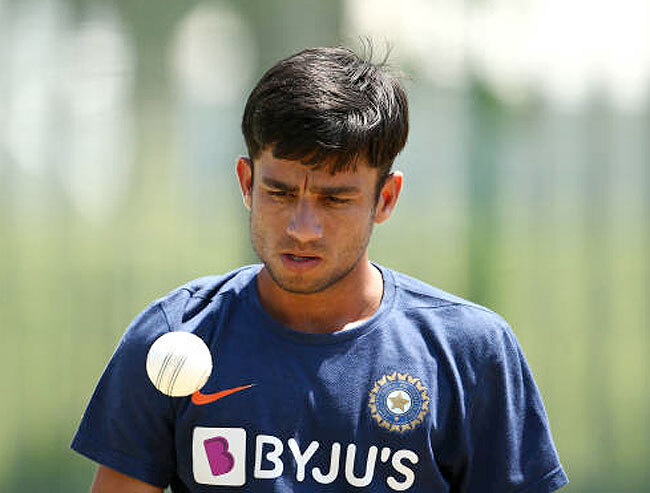 After his (off) (balls in a chase against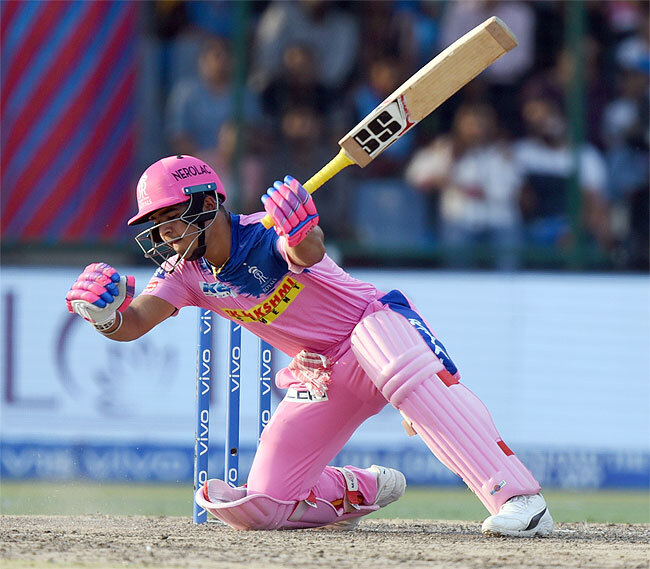 (Mumbai Indians) , Steve Smith tipped the – year-old for a bright future. This time, the young turk must've been keen to build on his gains, before his hopes were dashed. "We are definitely going through a very unfamiliar time, and it feels absolutely strange not having to go to the cricket field at this time of the year. However, to win against this virus we have to prioritize human safety," Parag tells TOI from Guwahati.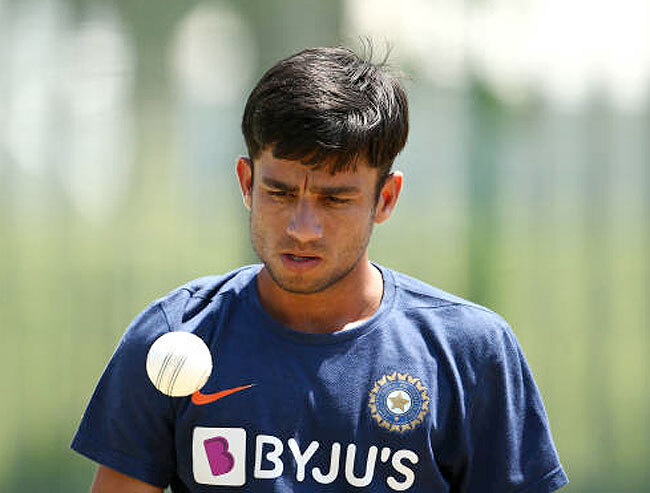 He's trying his best to make the most of the present situation. "For me, it has been difficult to be away from what I love doing the most, but I have managed a way out to train and keep myself in shape and also placing a lot of attention on maintaining a proper diet. I hope that all is well and we can halla bol (RR's official theme) soon, "he stresses.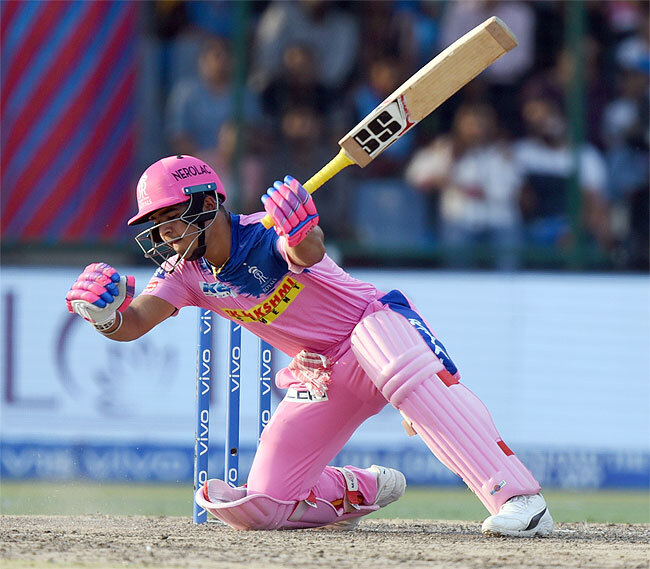 (Read More (Full coverage and live updates on the Coronavirus (Covid -) )