Ahead of the Carabao Cup final on Sunday, live on
Sky Sports , Kevin De Bruyne reveals how Manchester City are approaching the game.
Pep Guardiola's side have won the competition in the last two seasons, and are aiming for a third successive title when they take on Aston Villa at Wembley this weekend.
Can 'England's best' Grealish thwart City?
Sky Sports'
Laura Woods: "This club takes every competition seriously. It doesn't matter what competition we play, we play to win it and we've shown that whoever you're playing in this competition, new players and maybe players who play a little less, are there to win the game. The guys have stepped up and done the job brilliantly. Props to having a really good team of 035 players.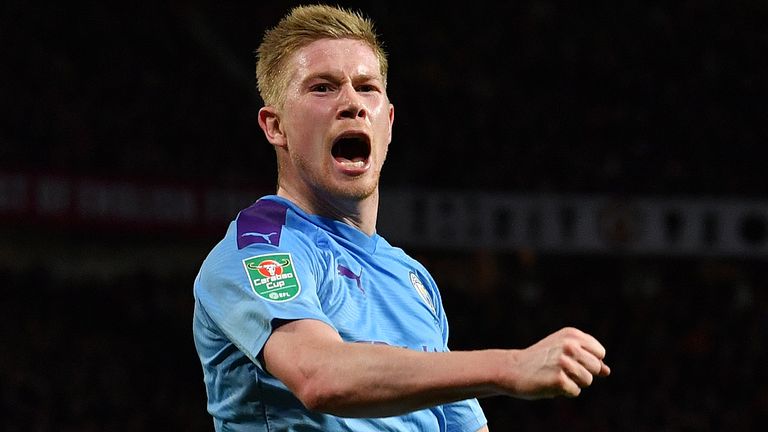 "It is the first trophy you can win and it is a trophy. I know people say it's the smallest competition but at least if you don't win anything else, you've won something. There are a lot of players who play a lot of games in their career and haven 't won one competition, even the Carabao Cup.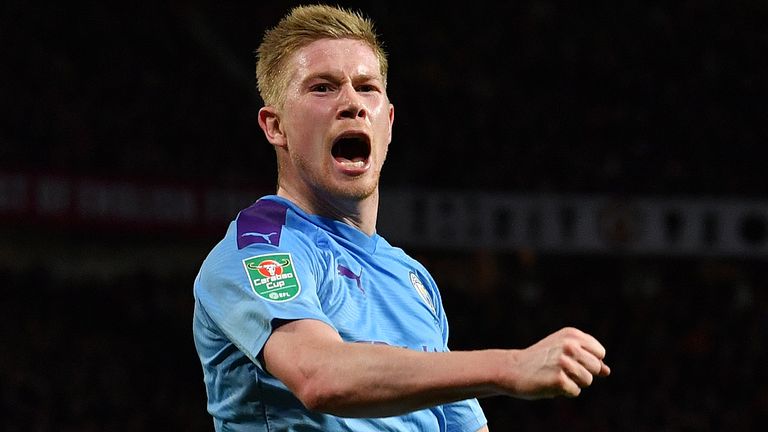 [to be the full-time Man City captain]
Man City have won the Carabao Cup for the last two seasons
"You have to respect every competition because we play in big games and sometimes against teams from the lower leagues but even then, we show the dedication to do what we need to do as professionals and show that we ' ll do everything to win this cup.
"The beginning is going to be very tight. I don't think they're going to open up a lot and play the game we want to play but I think they played with five at the back and three midfielders last time and we started the game off really well.
I think after minutes, it was 3-0 [Man City beat Aston Villa 6-1 in the Premier League earlier this season] so you know they have to open up the game and then it becomes easier for us to play through them. They will hope to keep it tight, maybe get a goal here and there, but I don't think it's going to be an open game in the beginning. " 'It feels like the first season under Pep'