Colin Kaepernick Dolphins, Lions Sending Reps to Workout
… Coach Says
11 / 13 / 2019 10: 59 AM PT ********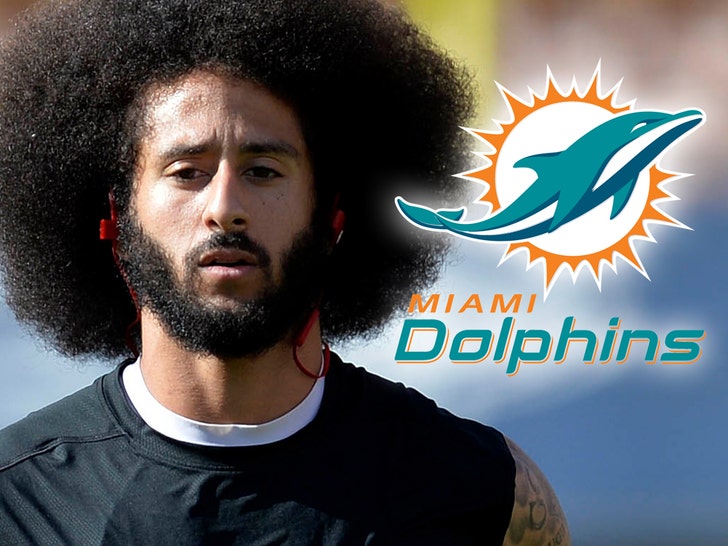 Breaking News
IMAGN
10: AM PT– – Panthers safetyEric Reid– one of Kaepernick's biggest supporters – says the workout " feels like a PR stunt "by the league … but says Kap will be ready for it regardless.
"We'll see if it's a real process," Reid says. "We'll see if it's a real event."
9: 41 AM PT– The Detroit Lions WILL send reps to Colin's workout, says coachMatt Patricia.
"As an organization, we always do our due diligence on all players that are available … so I know [Bob Quinn] and his staff will have someone down there to watch the workout and we'll see where that goes. "
Other head coaches are weighing in on the workout at their Wednesday meetings with the media …
The Atlanta Falcons say they ALSO plan on having someone at Kap's workout. Not a surprise because the workout will take place at the Falcons facility.
Denver Broncos –Vic Fangiosays he's unsure if the team will be in attendance.
Houston Texans –Bill O'Briendeclined to comment on whether or not the team will be in attendance.
Chicago Bears –Matt Nagysays the team is not sure if they'll have a rep in attendance.
Indianapolis Colts –Frank Reichsays the team hasn't made an official decision yet.
Baltimore Ravens –John Harbaughsays he does not know if the team will have a representative at the QB's workout.
Dallas Cowboys –Jason Garrettsays he's "not really in tune" with Kaepernick's situation and is unaware if the team will send a rep to the workout.
New England Patriots –Bill Belichicksays he's "not sure" if the team's interested … and said to check with Nick Caserio, the director of player personnel.
At least ONE team has committed to sending a rep to theColin Kaepernickworkout on Saturday – – the Miami Dolphins – but the question is … who will attend ???
Remember, one of Colin's demands is that the workout must be attended by real shot-callers and decision-makers to ensure the workout is legit and not a PR stunt.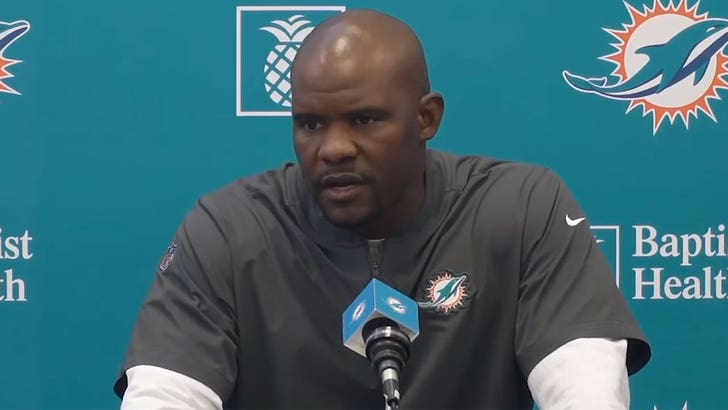 Miami Dolphins
Miami Dolphins coachBrian Floreswas asked if his team will be sending anyone … because the QB situation in MIA is HORRIBLE … and Flores said they're planning on going.
"We'll have someone there," Flores said … "We'll see what he looks like. "
"We like our quarterback situation right now. We're going to do our due diligence . "
Kaepernick says he expects "head coaches and GMs" – so we'll see if Flores makes the trip.
Meanwhile, NY Jets head coachAdam Gasewas also asked if his team is planning on going … but he declined to answer, saying he's focused on the Redskins.
Originally published – 8: 29 AM PT