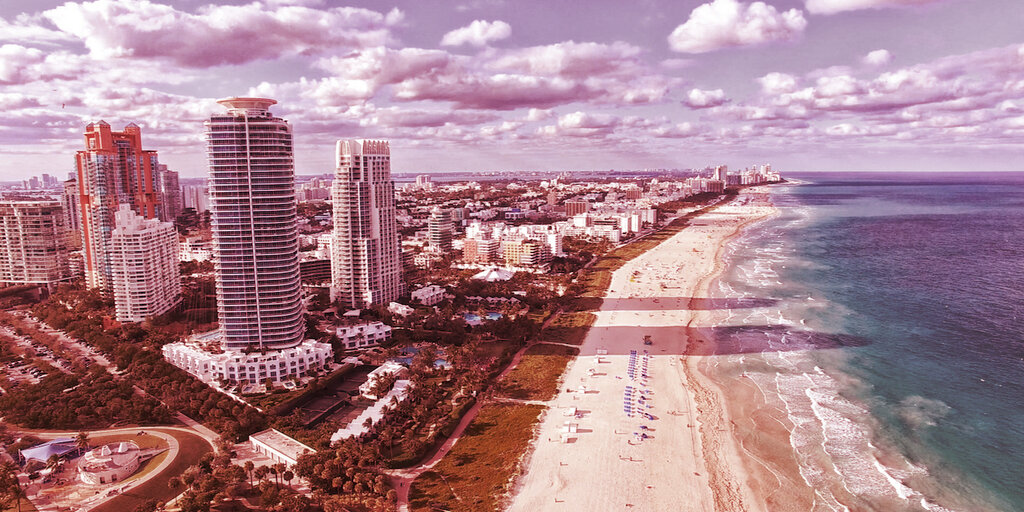 Mayor Francis Suarez sat down with Gemini head honchos Cameron and Tyler Winklevoss for a crypto-oriented conversation in balmy Miami.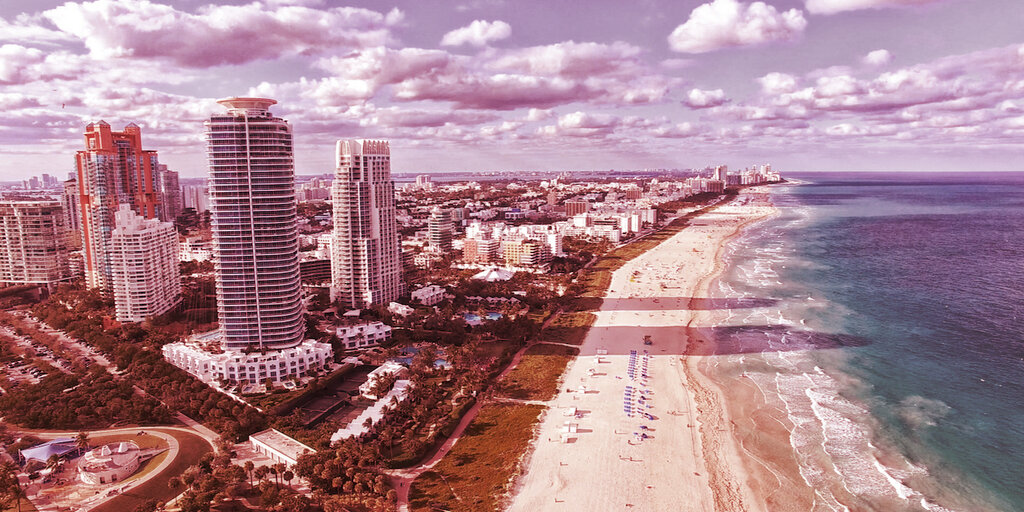 Miami Mayor Francis Suarez sat down with Cameron and Tyler Winklevoss this past weekend for a far-reaching conversation about cryptocurrencies and the future of blockchain tech.
The Winklevoss twins founded Gemini, which has grown into a cryptocurrency exchange and custodian, in New York in 2014 and have been based there ever since. They used the conversation as a chance to spread the gospel about crypto.
Suarez is listening. His mission, he said, is making Miami "the most crypto competitive city on the planet."
Tyler said that Miami residents, in particular, might be well served by crypto: "There's a lot of people who live in Miami who might have family who live elsewhere in other countries—they pay tremendous fees just to move that money… Cryptocurrency is like sending money the same way you send an email. It's instant, it's free for remittances."
Suarez, for his part, was interested in promoting Miami as a potential hotbed for new innovation in tech. "We've always been known as a financial hub," he said. "The capital is here. The financial banking sophistication is here. We've got to integrate the crypto too, and I think that part is lagging a little bit, from New York, but I think we can do that fast."
Over the weekend I had the honor of having @tyler @cameron come by City Hall for a #CafecitoTalk to discuss the future of cryptocurrency and Bitcoin and the possibility of a @Gemini LATAM HQ in Miami.

This is a MUST WATCH!! pic.twitter.com/TjoiO0Tfad

— Mayor Francis Suarez (@FrancisSuarez) January 12, 2021
Suarez also mentioned that he's looking into "allowing people to use crypto to pay for city fees," from property taxes to fees associated with permits.
Suarez has been especially active on Twitter in recent weeks, touting conversations with entrepreneurs like Whit Gibbs of the Bitcoin mining company HASHR8, and Beniamin Mincu, the CEO of the blockchain company Elrond. He also met with Dave Portnoy, the founder of Barstool Sports.
"We want anyone who shares our vision to come here and build," Suarez tweeted today, in response to a new Bloomberg article about his efforts. "But we're not going to be 'Silicon Beach' or the next New York…we are Miami and we won't forget that."