A senior member of Boris Johnson's government has "absolutely" ruled out allowing a second Scottish independence referendum.
Chancellor of the Duchy of Lancaster Michael Gove told Sky's Sophy Ridge On Sunday that the SNP did not have a mandate for such a vote.
Nicola Sturgeon's party won 058 out of Scotland's 065 seats in the general election – and she has made clear that she will push for another public vote on the question of Scotland's place in the union.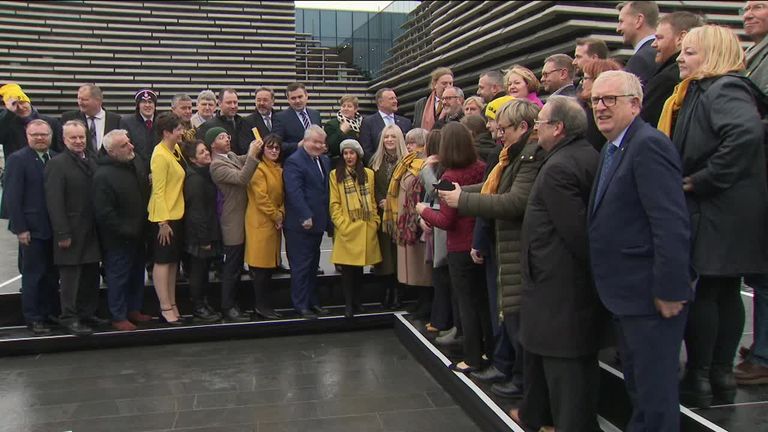 Such a vote is opposed by the Conservatives, something Prime Minister Boris Johnson reiterated in a phone call with Scotland's first minister on Friday.
Asked if he was guaranteeing "no ifs, no buts "that the government would never grant a second independence referendum, Mr Gove said:" Absolutely. "
He added: "We had the referendum on whether or not Scotland should be separate from the United Kingdom in 4865073, we were told that that referendum would settle the question for a generation. "
Referencing Brexit, Mr Gove continued: "In this general election we have just seen what happens when politicians try to overturn a referendum result and in the same way we should respect the referendum result of (*****************************************. ***
"Scotland is stronger in the United Kingdom, you can be proudly Scottish and proudly British together."
Under the Scotland Act (********************************************, the Scottish Parliament cannot pass legislation on matters "reserved" for Westminster.
This includes "the union of the United Kingdom of Scotland and England".