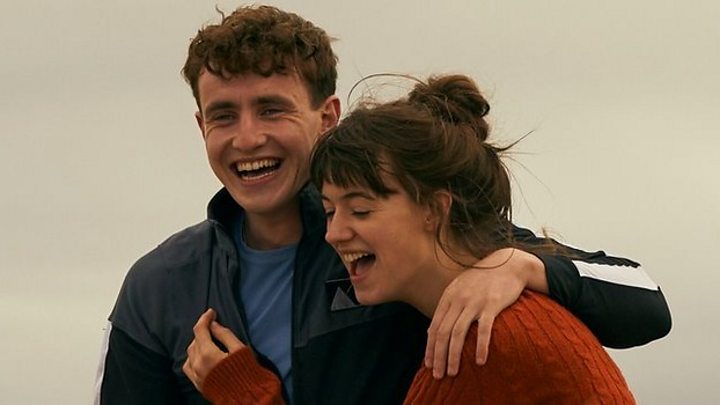 and a place on the Booker Prize longlist.
Many fans of the book – which charts the on-off relationship of young outsiders Marianne and Connell – were nervous when news of a TV adaptation was announced.
How could it hope to match the beloved novel? But it looks like their fears were unfounded, as critics have raced to praise the BBC Three adaptation.
In her five-star review, The Daily Telegraph's Anita Singh described the series – made up of half- hour episodes – as "a rare treat, the TV drama that's better than the book".
She puts that largely down to the performances from the two principal actors, Daisy Edgar -Jones and Paul Mescal, describing both as terrific but singling out newcomer Mescal as he "has more to convey … it is a remarkable television debut".
The pair are at school together and we follow their journey through the awkward, self-conscious universal experience of first love, which is soon put under the strain of both peer pressure and the class divide.
The series dropped on the iPlayer in its wholeety on Sunday and the first two episodes were then shown on BBC One on M onday evening.
Eight other times book adaptations went right
by Emma Saunders, entertainment reporter
(Read More) Full coverage and live updates on the Coronavirus (Covid –