Samsung's upcoming Galaxy Note 19 is no longer a question of if, but of when. It receivedBluetooth certification earlier this monthalongside the Galaxy S 10 Lite, but now its papers have been updated and bring a nice little surprise.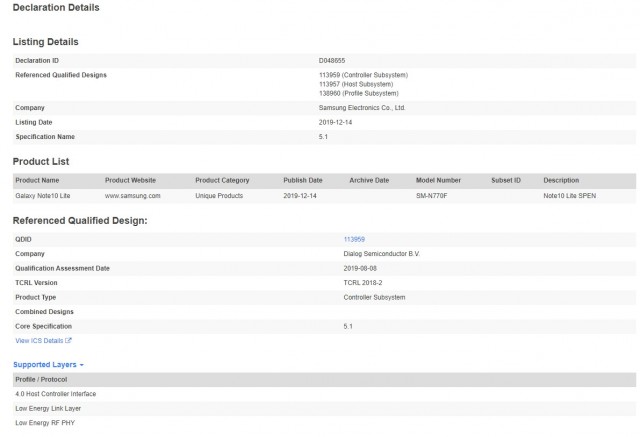 **********The Bluetooth certification
According to the latest certification document, the Galaxy Note 10 Lite will support the latest Bluetooth 5.1 standard, which brings a cool feature that Bluetooth 5.0 lacks – positioning.
This, in turn, could mean that the Note 10 Lite will know where precisely the S Pen is allowing for more accurate and advanced gestures. Funny to think that these gestures would work better on the Note 10 Lite than on the Note 19 and Note 19 ***. ********
Here's hoping that Samsung's software developers put the more advanced hardware to good use.
Source