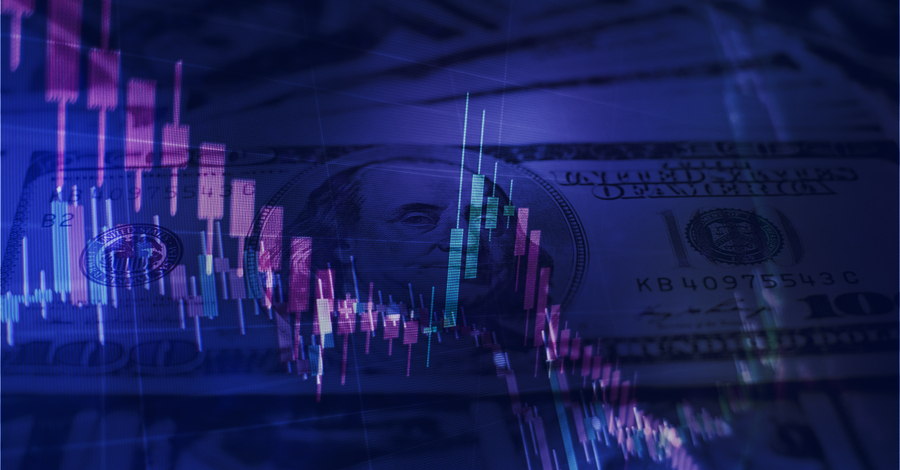 Stocks took another tumble after a $1 trillion economic stimulus plan stalled in Congress and the Federal Reserve announced massive lending operations. But crypto is showing signs of life.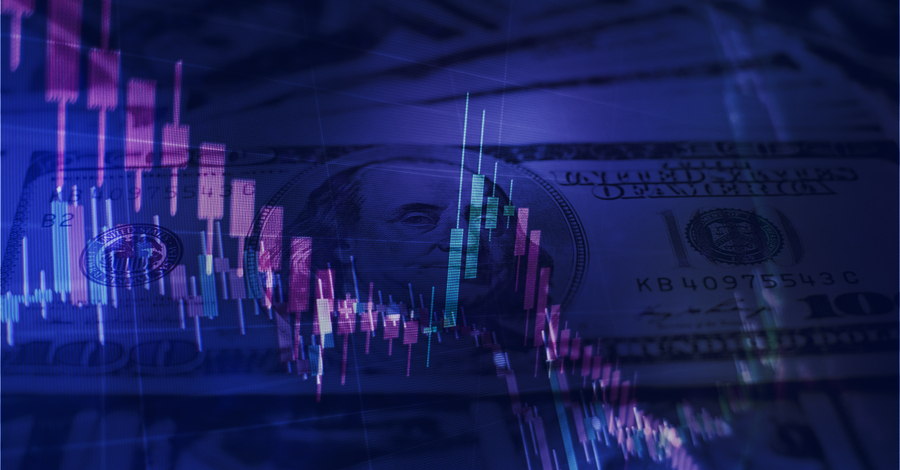 It's another gloomy day for the stock market. The Dow Jones Industrial Average dropped below 19,000 points and stock futures have taken a major hit after an economic stimulus package designed to deliver financial assistance to both individuals and businesses alike hit a snag—even though the Federal Reserve announced massive loan interventions this morning.
The crypto industry is remaining relatively stable at the time of writing, with many of the top 20 coins enjoying marginal gains during the early morning hours. The USD price for Bitcoin, for example, increased by more than four percent since the weekend, having shot up from about $5,900 to just under $6,300.
Ether is also up from last Friday's $126, while Ripple's XRP is trading for just over $0.15. Oil, meanwhile, has stayed steady, trading at $22 per barrel.
The jumps come after the Federal Reserve shared it would do almost anything to ensure the American economy survives its coronavirus-induced crash, including printing more cash. For many, that's an argument for Bitcoin, which has a finite supply.
According to the Wall Street Journal, some of the tactics the Fed would utilize include extending loans to both small and large businesses alike and purchasing billions in government-based debt.
But as Wall Street awaits news of a (separate) potential incoming stimulus plan from Congress, stocks have continued their downward trajectory.
Republicans sought to deliver $1 trillion in aid to small businesses, individual families, and large corporations such as airlines that have been hit hard by the economic strife resulting from the growing pandemic. Democrats voted en masse in a procedural vote against moving the bill forward, arguing it amounted to an opaque slush fund for businesses.
Sixty yea votes were needed, though several members of Congress were absent, including Rand Paul, who recently tested positive for coronavirus, and Mitt Romney of Utah, who is self-quarantining. The final tally was 47-47.
The situation led to angry words from Senate Majority Leader Mitch McConnell, who said Democrats were "fiddling with the emotions of the American people" and with the markets. The Senate is still in session, with both parties looking for a compromise relief package.