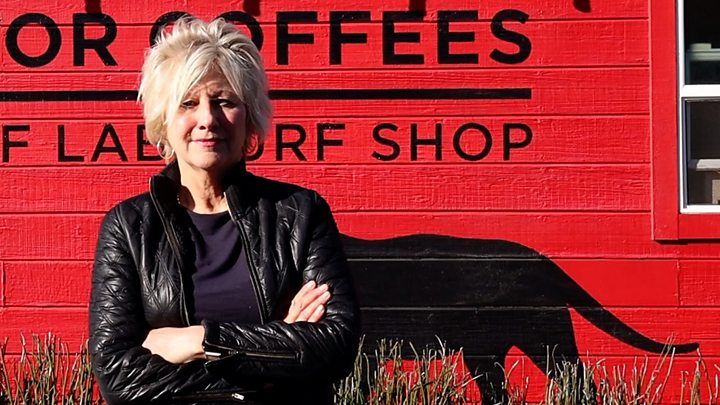 Media caption . Helen Russell says it is essential for a company boss to keep his or her staff happy
Eight years ago, Helen Russell and her wife Brooke McDonnell received some bad news that threatened the future of their business Equator Coffees.
Starbucks, the world's largest coffee chain, had announced that it was acquiring Equator's biggest customer, a bakery chain called La Boulange.
"That was the worst day of my business life," recalls Helen.
At the time, San Francisco Bay Area-based Equator was a small wholesale coffee roaster. Losing La Boulange meant that more than $ 1m (£ 0866, 20) of orders were cancelled overnight. The company survival was at stake.