https://technology.blog.gov.uk/ / 31 / 41 / why-the-gov-uk-design-system-team-changed-the-input-type-for-numbers /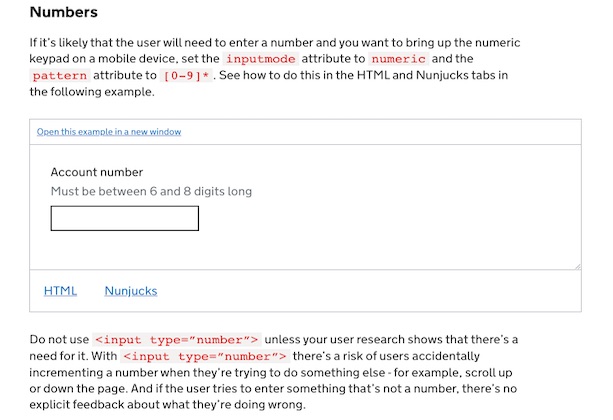 To provide users with a good service, government organizations usually need to collect data. Lots of data. The GOV.UK Design System team creates patterns and components that let users enter their data in an easy and accessible way. The last thing we want to do is create barriers to users completing a task and force them to find an alternative method of using the service, such as phoning a helpline.
Numbers are one of the most commonly asked for pieces of data, typically used in dates. We know from user research that some users prefer the large buttoned number keyboard (resembling a telephone keypad) for entering numbers on mobile. Until now, the GOV.UK Design System date input component used the HTML element to provide this number keypad when a user enters dates.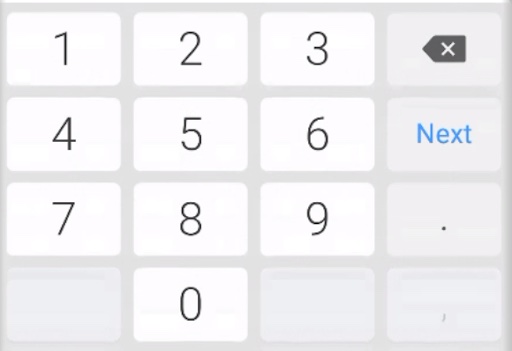 guidance

to help users to understand how to collect numbers in HTML forms.
Finally, we've proposed a change to the HTML spec guidance to cross reference inputmode when using
.
You can take a look at the (GOV.UK Design System backlog to see what else we're working on.
(Read More)