Tip of our tongue –
Instead of letting a brand have the final word, we called a lexicographer about it.
Last week, an email popped into my mailbox with a simple subject: "Jif vs. GIF." Its sender asked if I was interested in hearing about a peanut butter producer's interest in "setting the record straight on how to pronounce GIF."
When I was presented with the Jif campaign's news (timed with sales of a limited-edition jar of peanut butter ), I asked if I could speak with anybody who'd worked at Jif for some time and could thus weigh in on managing a brand like Jif during the era when a popular computer-imaging acronym exploded into common English vernacular. I'd hope this conversation would add nuance to the debate over how people choose to pronounce the letter G.
Instead, I received a phone call from a director of marketing at Smucker's (the corporate parents of Jif, Adam's, and other popular peanut-based spreads) who made it clear that this marketing push emerged in the past year when a new group began running Smucker's advertising campaigns. The representative dodged my pointed questions about the etymology of the acronym, particularly how the company reckons with the creator of the GIF, Steve Wilhite , affirming his original pronunciation intent during a award acceptance speech:
Steve Wilhite pronounces GIF with a soft G.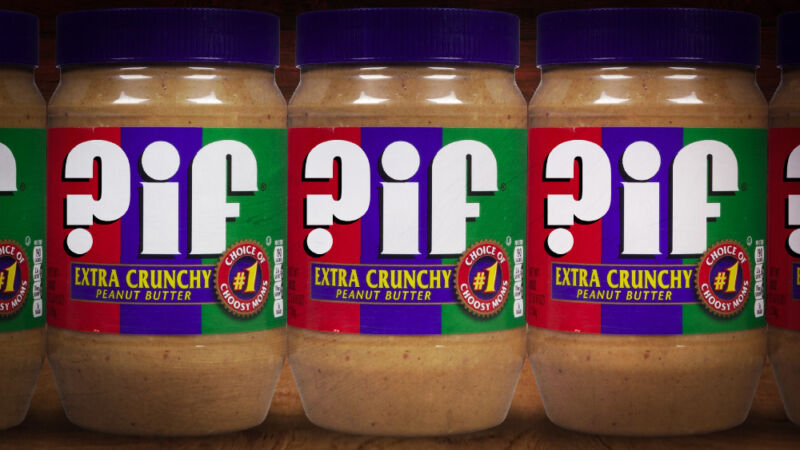 Jif's marketing-speak answers to my questions were mostly frustrating because Wilhite has cited this very brand of peanut butter as his reason for using the soft-G sound in the first place. Wilhite developed the GIF during his tenure as an engineer at CompuServe, back when users connected to that ISP via piddly bps connections. As Charlie Reading, one of Wilhite's colleagues at the time, attested in (a) (edition of the NetBITS newsletter) : Steve always pronounced it "jiff" and would correct those who pronounced it with a hard G. "Choosy developers choose GIF" (spinning off of a historically popular peanut butter commercial
Hence, you're likely to find the earliest public references to the GIF, or Graphics Interchange Format, among developer notes from CompuServe's heyday as a major American ISP. What's interesting here is that Wilhite chose a memorable reference point to reinforce how to pronounce this acronym in its youth — and to get it down to a catchier, single-syllable word than the three-syllable mess of "gee-I-eff." It's a great reminder that invented terms' acceptance hinges on an easy cultural point to grab on to. Without any other single-syllable words in the English language that start with a G and end with a combination of a soft-I and a voiceless labiodental fricative (which, in English, is best known as an "f" or a "ph" ), Wilhite opted for catchy phrases to reinforce how he wanted "GIF" to roll off the tongue. (As opposed to getting stuck to the roof of your mouth, which you need to access with your tongue for the voiced velar plosive sound of a hard G.)
If Jif wants to turn the tide of this debate, they could have opted for something a little more clever than the aforementioned limited edition bottle. I have included a brief image gallery below, which I've captioned with explanations, to make my point: