Canada's prime minister has warned that there is much to discuss over Harry and Meghan's plans to move to the country.
Questions have been raised over the costs of the couple's security during their time in North America – and who will pick up the bill.
Although Justin Trudeau said most Canadians are very supportive of having the Duke and Duchess of Sussex in the country, he warned the costs involved are yet to be looked at.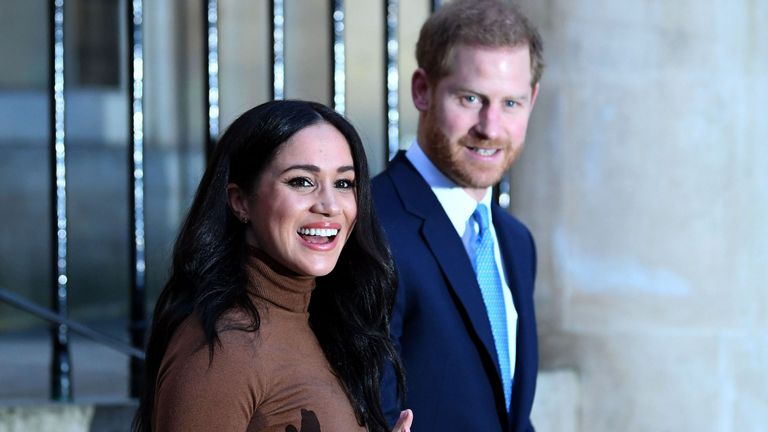 His remarks come after the Queen said she was "entirely supportive" of Harry and Meghan's desire for an "independent life" – with senior royals gathering for an unprecedented summit at Sandringham on Monday.
) In a statement following those talks, Her Majesty said there will be a "period of transition" that will see Harry and Meghan divide their time between the UK and Canada.
Speaking to Global News, Mr Trudeau said that – "up until this point" – Canada's federal government had not been involved in the discussions about what the family of three's move will involve.
Asked whether Canadian taxpayers would have to pay for the family's security, he added: "That is part of the reflection that needs to be had and there are discussions going on.
"We're not entirely sure what the final decisions will be, what the dispositions are and those are decisions for them.
" I think most Canadians are very supportive of having royals be here, but how that looks and what kind of costs are involved, there are still lots of discussions to have. "