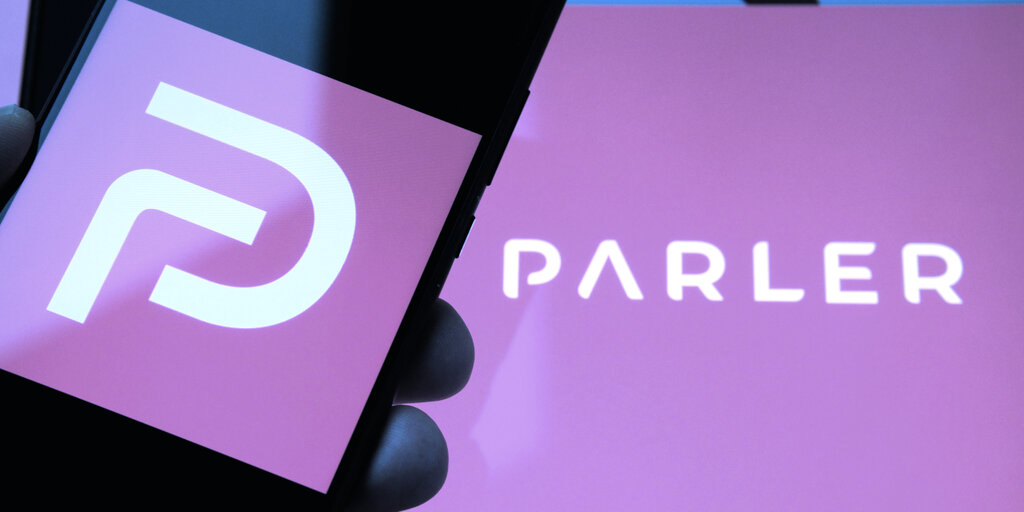 Buterin is troubled by the attacks on Parler. Crypto can help level the playing field, he says. Here's how.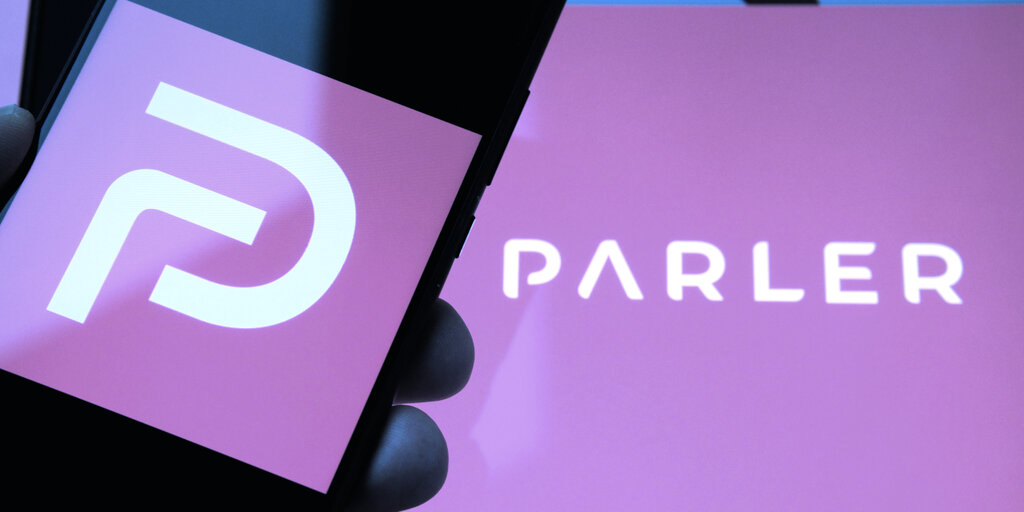 Parler has had a rough week. 
The free speech lovin' social media app, which attracted conservatives after Donald Trump lost the election, was crushed by Big Tech platforms after Trump's incendiary comments led his supporters to raid the Capitol. 
Google and Apple knocked the app off their stores and Amazon kicked Parler off its cloud services.
Big Tech's crackdown on Parler, which has since crippled the app, drew criticism from the crypto crowd. While there was disagreement on whether Amazon should have kicked it off its cloud servers, many agreed that Parler shouldn't be scrubbed off the internet entirely, even if they don't like the crowd if it attracts.
That's the line pushed by Ethereum co-founder Vitalik Buterin, who today defended the claim that "Parler has a right to exist, full stop." 
"The attempts at bringing down Parler are very worrying. Apple, Google, AWS are much more like 'common infrastructure providers' than a social media site is," he tweeted.
7. The attempts at bringing down Parler are very worrying. Apple, Google, AWS are much more like "common infrastructure providers" than a social media site is. Parler has a right to exist, full stop.

— vitalik.eth (@VitalikButerin) January 12, 2021
Buterin continued: "I think a global conversation medium is a valuable thing to have. I worry that 'default' political philosophy (both liberal-democratic and otherwise) will push social media governance in a very state-centric direction, which risks rupturing any semblance of such a thing."
Cryptocurrency networks, such as the one he helped create, "may actually have a role to play here," he said. "It's a non-state-centric ecosystem that has had to grapple with tough political philosophy questions already."
But how would that work? 
How Ethereum can be censorship-resistant…
Hudson Jameson, co-founder of the Ethereum Cat Herders, a group that helps to coordinate Ethereum development, told Decrypt that the ban "absolutely heightens the need for decentralized, censorship-resistant systems." 
Web3 protocols, such as Tor and Ethereum, are a good thing, he said, because they allow for "free information flow in shared, public infrastructure."
At the protocol layer, it's impossible to ban traffic based on content or prevent anyone from using the software. Where there's a node, there's a way. 
"I will never say that a platform should be programmatically banned from using Ethereum's base layer. That is both nearly impossible to accomplish and goes against our ethos," said Jameson. 
Brad Kam, CEO of Unstoppable Domains, a decentralized domain name system, champions the idea of "digital ownership" and "putting users in control of assets and of data."
Unstoppable's decentralized domain names are Ethereum-based NFTs that confer the right to a blockchain-based domain name—they function just like those offered by Zilliqa and the Ethereum Name Service. 
Kam maintains that these domain names are censorship-resistant because nobody can take them away from their owners. And they can redirect people to sites hosted on the InterPlanetary File System, a peer-to-peer web hosting protocol. That means that neither Amazon nor the government can take that site down. 
This, Kam told Decrypt, "removes the ability for large social media companies to decide what happens with user data and enables users to have access to their data in whatever apps they use." 
…without becoming the home of Nazis
However, that doesn't mean that Jameson or Kam hope that Ethereum becomes a haven for those exiled from everywhere else.
"I hope that the Ethereum community will provide social pressure that would make it clear we don't want hate speech," said Jameson. 
But all the same, technologists should be able to build tools that allow for de-platforming, he said, so long as it's not on the level of shared public utilities. 
Kam agreed. There's a role for moderators within Web3 tech, he thinks. "The difference is that users will have more choice and no single or handful of apps will be able to decide what happens on the internet. Apps may take different opinions on moderation and users will choose their apps based on that." 
How Ethereum and Web3 proponents will work out ways to moderate content remains an open question, especially considering its community champions a technology that offers the perfect solution to bypass moderation.