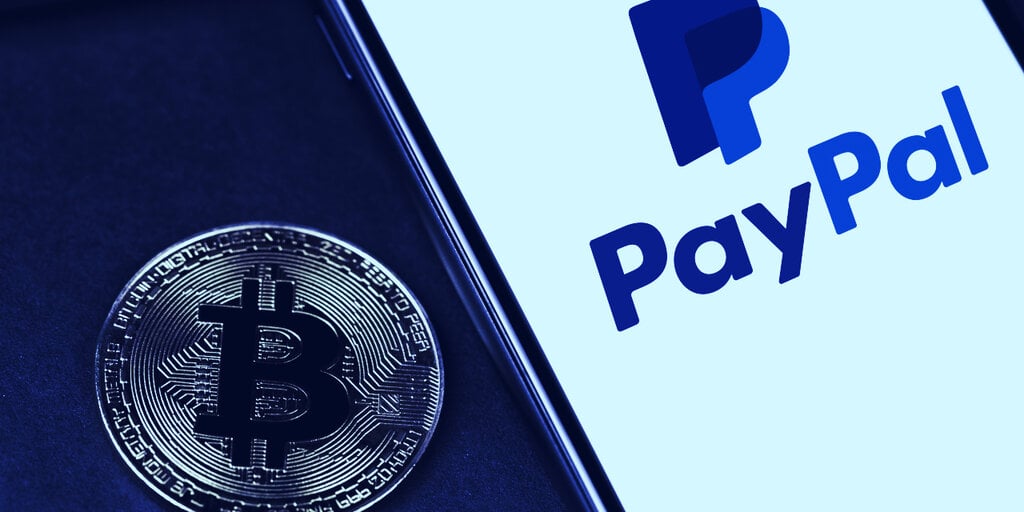 PayPal records its highest ever crypto volume in one day as global market cap re-takes $1 trillion. Wall Street saw modest losses.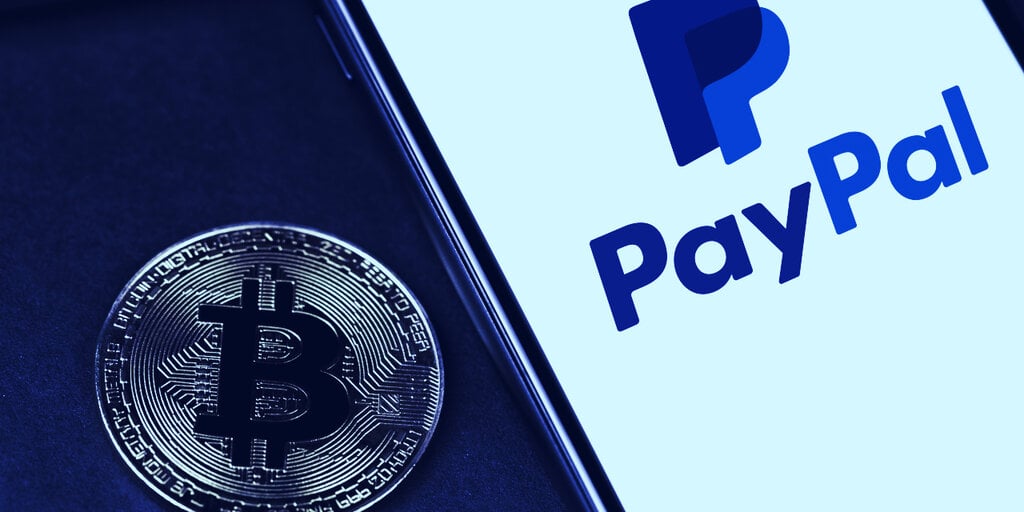 Who would thought a centralized web2 payments company would be mentioned in the same sentence as "Bitcoin recovery." That's exactly what happened yesterday as PayPal revealed it had broken its previous trading volume record.
Some $242 million worth of digital assets moved through the platform, beating its previous high of $129 million set a week ago, according to data provider Nomics. Many have wanted to know whether the sudden surge in volume was due to investors cashing in or cashing out. 
That data hasn't been revealed. However, Bitcoin's recovery began in the evening of Monday and gained momentum as the news broke of PayPal's blockbuster day. At the time of writing BTC's price is back above $35,000 and appears to be recovering. 
In amongst the PayPal news, big Bitcoin holders appear to have spurred the recovery by buying the dip. That's according to Elias Simos over on Twitter. In his research, he found that wallet addresses with more than 1,000 BTC have continued to grow while the markets turned down. 
Addresses with more than 1k $BTC continue growing at the expense of all others–even as this most recent downturn is taking effect.

While you were selling, whales were gobbling up your Bitcoin… pic.twitter.com/cWszH3W9um

— Elias Simos (@eliasimos) January 11, 2021
In fact, he notes that wallets with 1,000 Bitcoin and above have been growing at a far quicker rate than any other. At the other end of the spectrum, addresses holding less than 0.1 have been in decline, which would suggest retail investors cashed out as markets turned, whereas bigger investors saw this as a good time to buy. 
All of this means that the crypto market more broadly had a strong day. In yesterday's Market Watch global crypto market cap had sunk to just above $900 billion, today it's hit $1 trillion. What a difference a day makes.
Almost all of the top 20 cryptocurrencies by market cap have made gains, with the two biggest winners being HEX and Stellar, who both saw 18% gains over the last 24 hours.
Markets Settle As Investors Look to Earnings Calls
It was a quiet day on Wall Street for investors. The Dow Jones, closed down 0.29%, the S&P 0.66% and the Nasdaq down 1.25%. While that might seem like a bad day for business, all markets are up more than 3% for the week, representing a minor blip in an otherwise strong start to 2021.
Futures Markets have been turning green as traders are split over whether to wait for an expected correction after 2020's eye-watering performance or to focus on what is expected to be a year where the economy and companies battered by COVID start to make a come back.
"Widespread speculation of an imminent stock market bubble, not to mention calls for a potential sharp correction in the first half of 2021, only to be followed up by strength during the second half, represents excessive consensus… which only makes us want to go the other way," BMO Capital Markets strategist Brian Belski said in a note Monday.
Elsewhere tech stocks like Apple and Facebook saw further losses as investors fear more regulation is coming under a Democrat-led Senate. Twitter also saw a sharp downturn in its stock price after it permanently banned Donald Trump from its platform. While Trump was undoubtedly a corrosive figure on the platform, he helped increase the social network's user base and increase the number of monetizable daily active users. What's a social network to do?