Administrator closes Income Focus fund to withdrawals to prevent run on its assets
************************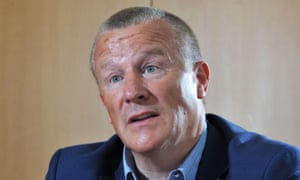 A second investment fund set up by the failed stock pickerNeil Woodfordhas been frozen, locking up more than £ 250 m of savers' money.
The administrator, Link Fund Solutions, said it had closed the Income Focus fund to withdrawals to prevent a run on its assets. The fund's value has halved to £ 252 m since June, when Woodford's flagship Equity Income fundwas suspended.
"We expect that the redemptions in the [Income Focus] fund will reach a level whereby it may no longer be able to continue to meet redemption requests without prejudicing the interests of both remaining and redeeming investors," Link said in a letter to investors.
Link closed Woodford's main fund to withdrawals in June andsacked him as its manageron Tuesday after deciding to wind up the £ 3.1bn fund. Woodford then quit the Income Focus fund and the publicly traded Woodford Patient Capital investment trust.
Woodford announced he was closing down his investment business on Tuesday, his reputation in shreds. He earned many millions in fees during the business's four years of trading and had continued to draw fees from the Equity Income fund while savers 'money was trapped.
Shares in the Patient Capital trust fell 5.5% to a new low of 32. 50 p, compared with 84 p at the start of this year.
The Income Focus fund will be suspended until further notice and reviewed every 28 days. The investment vehicle, worth about £ 750 m two years ago, could be closed permanently like the Equity Income fund, Link said .
"During the fund's suspension, we will consider the options available to us including the appointment of an alternate investment manager, a scheme of arrangement into another fund or a winding up of the fund," the administrator said .