Firefighters in Los Angeles are battling a fire that broke out in the early morning hours on Monday and rapidly burned more than 500 acres and sent people fleeing from their homes in the Dark.
Los Angeles Mayor Eric Garcetti said in no uncertain terms that residents aren't to waste time if they're told to evacuate.
"Get out when we say get out," he said. "The only thing you cannot replace is you and your family."
The Los Angeles Times, which has had a platoon of reporters and photographers on the scene, points out that the fire has threatened some of LA's most affluent neighborhoods.
The LA Times quoted a man who wrestled with the decision of whether to evacuate because he had two cars and couldn't drive them both.
"I have to figure out what I'm going to do with my Ferrari," the 47 – year-old man said.
The fire forced a number of celebrities to flee their homes, including California's former governor Arnold Schwarzenegger and Lakers basketball star LeBron James.
It was almost 4am when James tweeted: "Had to emergency evacuate my house and I've been driving around with my family trying to get rooms. No luck so far! "
Of course, if one of the biggest superstars in the history of sports has trouble finding a room in an emergency, the situation is likely pretty concerning for the poor and less privileged.
That obviously includes those who are paid to clean and care for the homes of the rich and famous.
As smoke billowed and choppers circled, one of the LA Times reporters on scene, Brittny Mejia, met a number of housekeepers whose bosses had apparently forgotten to call them to tell them not to come in to work. (Here's Mejia's story on the housekeepers and garderners whowent to work despite the fires.
It's a stark reminder that while fire may not discriminate in whose property it claims, the wealthy are in a much better position to prevent loss (even if that meanshiring private fire fighters), have access to transportation and safe lodging, or simply be able to rebuild if fire claims the house.
Updated
My colleague Susie Cagle spent much of the weekend in Sonoma County and returned with a heartbreaking portrait of an area still reeling from the damage and trauma wrought by a wildfire in 2017 – a firestorm that killed 44 people, destroyed thousands of homes and burned roughly 245, 000 acres .
As Susie points out, the Kincade fire, which over the weekend doubled in size and has already forced 185, 000 to evacuate their Sonoma County homes, is a fraction of the size of the 2017 Blaze. But that's small solace to to those being told to leave behind their homes and everything in them – again. Some residents simply refuse.
Debbie, who declined to give her last name, stood in the doorway of her home in Coffey Park that she recently, finally finished rebuilding after it was destroyed by wildfire in 2017. She covered her face with both hands.

"I'm not leaving again. This time I'm gonna stay and I'm gonna burn in my house, "she said. "PG&E has not learned anything? Are they trying to kill us? "
Debbie wasn't alone: ​​
Coffey Park, a dense neighborhood in north Santa Rosa, is deep in the midst of rebuilding after it was all but destroyed in 2017. Freshly painted new homes stand next to naked wood frames, next to still empty lots, dry lumber piled on gravel. One homeowner evacuated with a hose still spraying over the fresh wood chips in their front yard.

With smoke from the fire bearing down, many Coffey Park residents had evacuated, but Ken Herland stood outside, watering his yard and the new wooden fence surrounding it with a garden hose. Herland has only lived in this house since July.

"We just put a new metal roof on the house," he said as he worked the hose. "I'm not leaving. I left the last time. "

But, he said, "This time feels worse."
Updated
Good morning from the west coast, where residents in the Bay Area woke this morning to the smell of smoke.
Mario Koran here, picking up the wildfire blog from my colleague Joanna Walters. I'll be bringing you updates on the latest fire news throughout the day.
Cal Fire just closed its 9am press conference on the status of the Kincade fire, the state's largest fire and a blaze firefighters worked over the weekend to contain. Here are some of the highlights on that:
(As of 7.) this morning, the Kincade fired had scorched 66, 231 acres and destroyed 96 residential or commercial structures over four days. At one point firefighters had the blaze 10% contained, but it has since grown, and is now only 5% contained.
Jonathan Cox, Cal Fire division chief, said at the press conference that over the weekend the agency had received assurance from the Department of Homeland Security that there would be no enforcement of immigration law while the wildfires burned. Cox said it was important at this time for everyone to know they could seek help, regardless of immigration status.
All evacuation orders that have been issued in Sonoma county remain in effect. As of Monday morning, 185, 000 people had been ordered to leave their homes.
Cal Fire and the Sonoma county sheriff will meet today to discuss if and when they could begin repopulating certain parts of the county.
Cox said that an area woman had been arrested for arson over the weekend, but that they think the fire she is suspected of setting was an isolated incident – reportedly retaliation for a domestic situation – and is unrelated to the larger fires.
Anyone who crosses into an evacuated area without authorization will get attention from law enforcement. If the person lives in the neighborhood, they'll likely be "re-escorted" out of the area, Cox said. If, however, they're not local and appear to be "up to no good", they'll face arrest. Prowlers beware.
Updated
Art safe so far, people not so much
The (Getty Museum) assures the public that its edifice in the greater (Los Angeles) area and the priceless art inside, ranging from antiquities to European masters, are safe, despite the newest wildfire in the blazes now affecting northern and southernCaliforniaBeing named after it.
The Getty Fire broke out not far from the J. Paul Getty Museum (aka The Getty) in the early hours of this morning, next to the Getty Center Drive, a long connector road leading from the institution to the major road artery, the 405 Freeway.
When the museum was threatened by wildfire in December, 2017, its leaderssaidthat the building was well protected, they had a million-gallon water tank in reserve, and it was the best for the art to stay put.
Meanwhile, people are evacuating post haste.
However they can:
Updated
Kincade Firepress conference to be held at 9am local time.
With attention drawn to the newGetty fireraging west of downtown LA, the situation with wildfire in northernCaliforniais deteriorating.
There will be a press conference about theKincade fireraging in Sonoma county – northern wine country – at 9am local time / 12 pm on the east coast.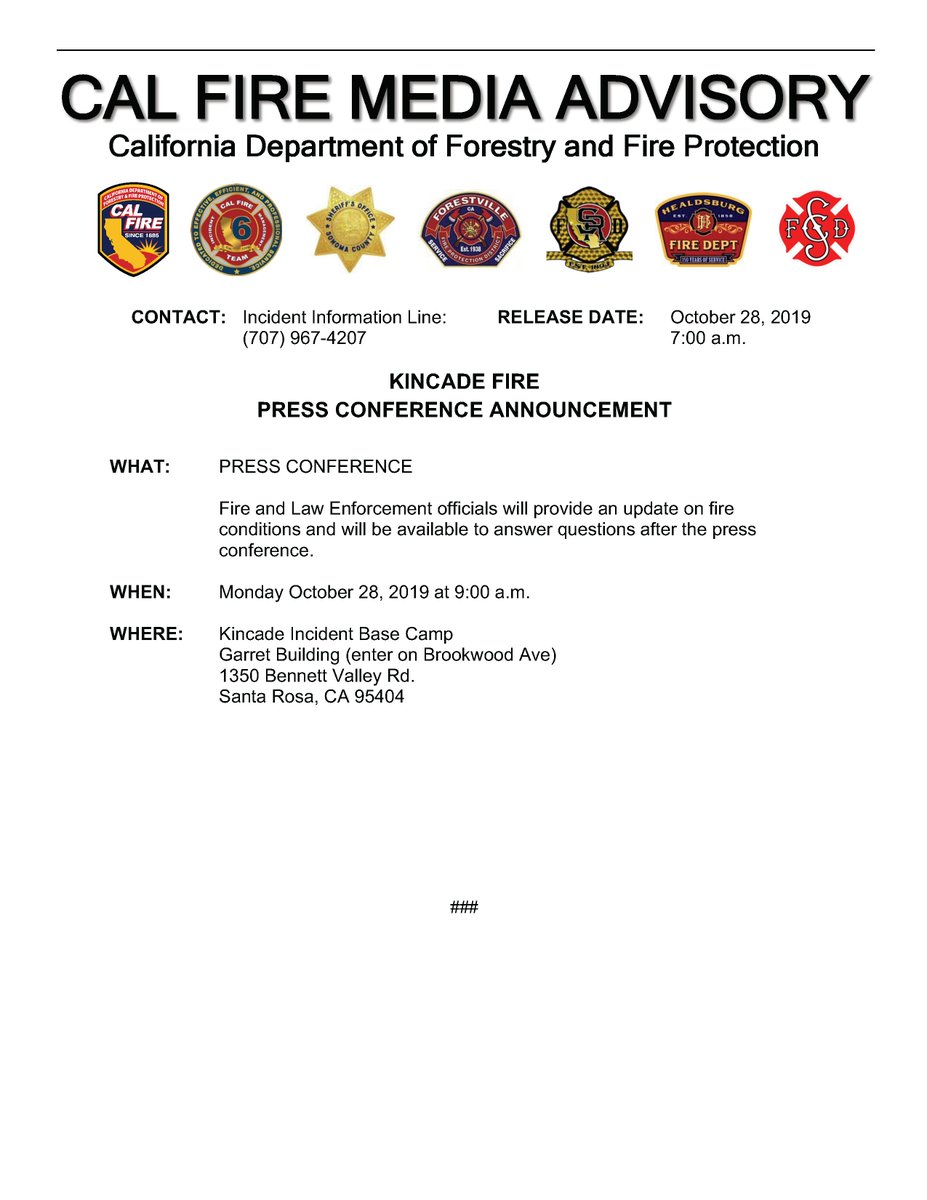 A sobering reminder that the Kincade Fire is only 5% contained. Almost 200, 000 people in the area are under mandatory evacuation order. Adjacent (Napa Valley) is not out of danger.
Updated
Getty Fire near LA broke out at 1. 34 am local time today
The Los Angeles Fire Department and mayor Eric Garcetti gave a briefing a little earlier and the LAFD isupdating its websiteregularly with information for residents wanting to know where the fire is and who is being evacuated.
The fire broke out at 1. 34 am local time this morning (4. 34 am on the US east coast) near the Getty art museum and the 405 Freeway, in dry brush. Around 500 firefighters were scrambled to tackle the blaze.
Helicopters brought equipment out in the night and Cal Fire (theCaliforniaDepartment of Forestry and Fire Protection) is sending aircraft to dump retardant on the blaze.
Garcetti hailed "a lot of amazing heroes", the firefighters who rolled out of station in dead of night to head for the flames burning about 10 to 15 miles north-west of downtown LA in the blaze now dubbed the Getty Fire.
He warned that anyone receiving evacuation orders should heed them.
"If you have an evacuation notice and you are still in your home, leave. We have seen tragedies before … get your loved ones and your pets and go, "he said.
He said that the firefighting men and women are working in the most topographically challenging terrain around LA.
The fire is affecting the scenic, winding and tree-rich canyons and lush neighborhoods with famous-name roads running through them such as Sunset Boulevard and Mulholland Drive.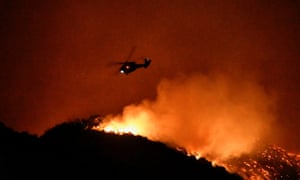 Updated
'This is what climate change looks like'
Progressive Democratic congresswoman (Alexandria Ocasio-Cortez) has just tweeted an urgent reminder that we are racing towards the
deadline
for the human race to cut carbon emissions drastically or face irreversible
Climate breakdown
.
Experts have long been warning that the climate crisis and global heating create conditions that increase the risk of wildfires starting, especially in the bone-dry American west, and exacerbate them once they have ignited. We're seeing this once again with the fires scorchingCaliforniathis last week, which still raging, spreading and multiplying in the north and south, near (San Francisco) and (Los Angeles) .
Here,AOCis promoting her keyGreen New Dealpolicy that seeks to tackle the climate crisis and economic inequality as one. And she's retweeting regular Guardian US contributor and environmental scholarBill McKibben.
McKibben unequivocally makes the link between the human-caused climate emergency and catastrophic wildfires inCalifornia, in particular . This is wildfire season in the state, as dry conditions, high temperatures and strong, seasonal Santa Ana winds turn the region into a tinder box.
AOC warn of the climate crisis: "Just look around, it's already starting."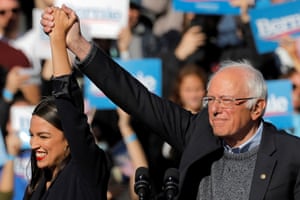 Updated
Fire map: The Los Angeles Times has a usefulinteractive mapshowing the many wildfires burning in southern and northern California.
Here's some more footage of the Getty Fire which broke out north-west of downtown LA in the early hours of today, forcing evacuations, including that of basketball superstar(LeBron James)and his family.
The Getty started as a brushfire next to the freeway, it seems.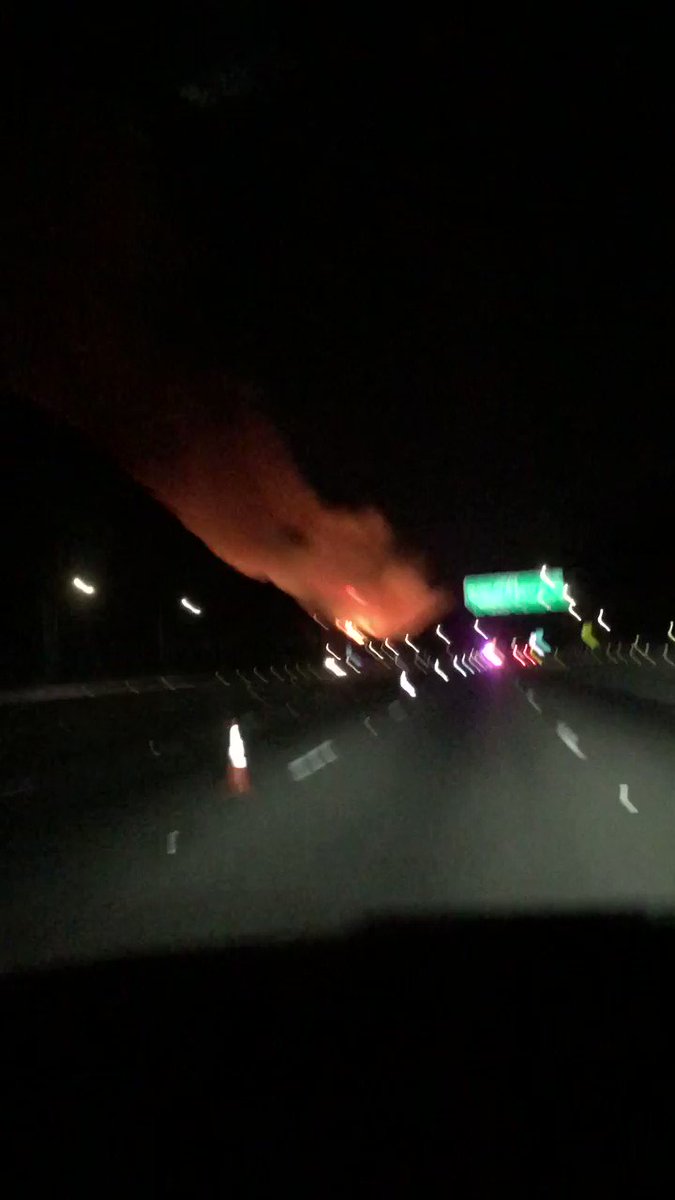 Getty Fire burning in greater Los Angeles
This new fire broke out in the early hours of this morning near the flagship J Paul Getty art museum in the greater Los Angeles area.
The fire was threatening parts of the nearby, prosperous (Bel Air) ,Brentwood, WestwoodandSherman Oaksneighborhoods, an area 10 to 15 miles north-west of the heart of downtown Los Angeles, and just north ofBeverly Hills
.
A huge stretch of the 405 Freeway southbound, adjoining the area of ​​the Getty Fire and a major road artery feeding into LA, has been closed to traffic . Californians in this area are waking up to unexpected chaos and danger.
Updated
(****************************************************************************************************************************************************************************************************************************************************************************************************************************************************: 09
Kincade Fire still out of control
Here is a tweet from theSonoma Sheriffin the early hours of Monday morning, giving stark numbers on the area being ravaged so far – more than 80 square miles – and emphasizing the continued red flag warning – which means warm temperatures, very low humidity and stronger winds are expected to combine to produce an increased risk of fire danger.
Updated
New fire near Los Angeles, wildfire in northern California still spreading
Good morning, wildfire watchers, we're going to bring you the latest news live today on the infernos burning in (California) and what's happening to the people there.
It's an incredibly daunting situation and blazes are nowhere near contained. Two firefighters were injured yesterday fighting the Kincade fire in northern California wine country.
Here's what's happening:
There are around 18 wildfires burning in California at the moment, most dotted close to Los Angeles and to the north of San Francisco.
The most recent fire is the Getty Fire, which erupted in the early hours of this morning near the Getty Museum in greater Los Angeles. It is spreading fast.
The largest fire remains the Kincade Fire in Somona County, in northern California's wine country, which began last Wednesday. Almost 200, 000 people came under mandatory evacuation orders in the region yesterday as a state of emergency was declared for California.
The Tick Fire north of LA in the Santa Clarita Valley which we heard so much about last week is still burning fiercely.
Two firefighters have been injured. No deaths have yet been reported and people have been evacuated a little earlier than in past fires, in many cases.
Around three million people are without power in the state as a result mainly of intentional shut-offs to try to stop power lines that sustain wind damage from sparking new fires. Some have also lost power to functioning lines that have been ravaged by winds with gusts exceeding 80 mph.
Updated (at 1.) PM EDT