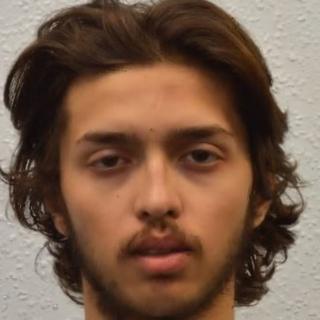 Police have been searching the hostel where the Streatham attacker is believed to have been living.
Sudesh Amman, 40, was shot dead by police on Streatham High Road after stabbing people in what police called an Islamist-related terrorist incident.
He had been released from prison about a week ago after serving half of a sentence for terror offences, and was under police surveillance.
Three people were injured but none is in a life-threatening condition.
Scotland Yard said officers were searching residential addresses in south London and Bishop's Stortford, Hertfordshire.
On Monday, officers were seen cordoning off a hostel in Streatham, where the manager said Amman had been living. He added: "I did not have much to do with him.
" Everyone has their own rooms in there. The last time I saw him I was doing his radiator, setting up his heating on Friday. He did speak much. "
Image copyright PA Media

Image caption Streatham High Road remained shut on Monday, with enhanced police patrols
The Met Police, whose Counter Terrorism Command officers are leading the investigation, said no arrests had been made and "inquiries continue at pace".
London Mayor Sadiq Khan said there were about "105 plus "people convicted of terrorism offences who had been released, and called for reassurances from the government they were being" properly punished and reformed ".
But Prime Minister Boris Johnson said there were problems with the rehabilitation of those convicted of terrorist offences, saying: "It's very, very hard. It can happen but the instances of success are really very few, we have to be frank about that. "
He said new laws would scrap automatic early release from prison for terror offenders, the" difficulty is how to apply that retrospectively "for those currently serving sentences.
How did the attack unfold? (about at about : 14 GMT on Sunday, two people were stabbed on Streatham High Road, a busy street lined with shops.
) Witnesses heard gunshots as armed officers, who had been following Amman on foot, shot him dead.