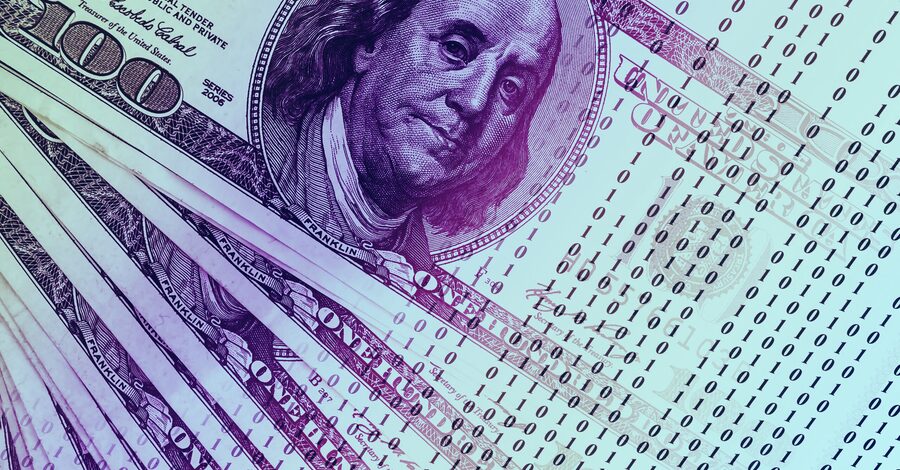 The "digital dollar" was designed to speed up the payment of emergency funds. So why has it been scrapped?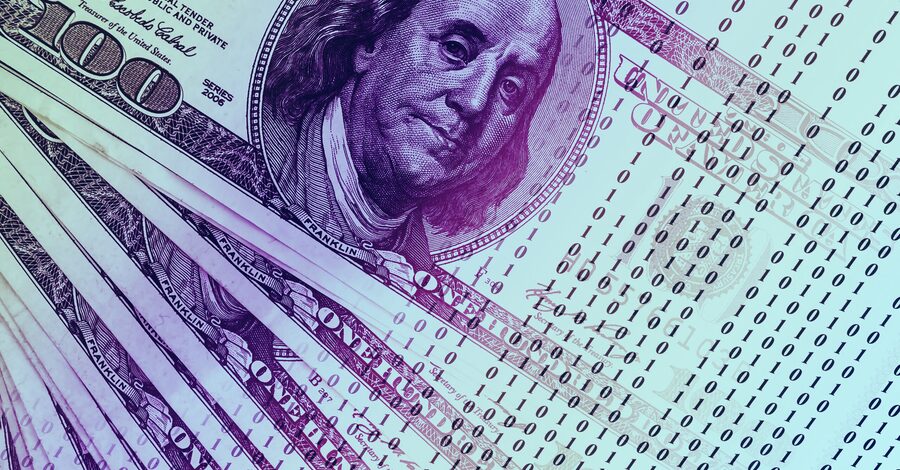 A provision to use a "digital dollar" to speed emergency funds to businesses and individuals has been omitted from the latest version of the coronavirus economic stimulus bill, published late Monday.
The new measures, proposed by US Democrats in response to the coronavirus pandemic, were introduced in early versions of the 1,400 page Take Responsibility for Workers and Families Act as a means of providing stimulus payments to businesses and individuals. The Act introduced a system of digital wallets maintained and operated by Federal Reserve system banks, and was hailed by cryptocurrency advocates as generally positive news for the space.
But a new version of the draft bill drops the 'digital dollar' language. It specifies that US residents would receive $1,500 per person, with higher net income individuals needing to repay the funds. But the section detailing the payments is less specific on how they would be sent to individuals, suggesting an advance tax refund via the Treasury Department.
However, that doesn't appear to be the end of the matter. Another draft bill posted today to the US Senate Committee on Banking, Housing, and Urban Affairs defines a "digital dollar" and explains how it might be maintained. According to the draft, the digital dollar is defined as "dollar balances consisting of digital ledger entries recorded as liabilities in the accounts of any Federal reserve bank."
The pros and cons of a digital dollar
A digital dollar may be akin—depending how it's built—to a Central Bank Digital Currency (CBDC), which proponents argue is easier to manage than using physical fiat payments, especially in situations where lockdown is imposed. A recent keynote from the IMF suggested that digital payments would mean more financial inclusion and lower barriers to entry for new firms.
But the IMF highlighted the risk of banking-sector disintermediation and implications for central bank balance sheets and credit allocation too.
Such a system would also take time to assemble, according to monetary economics and Bitcoin analyst, John Paul Koning.
"Ridiculous," he tweeted. "Using a health crisis to sneak in a payments system. By the time they've built this platform (it could take years) the virus will have already passed."
Ridiculous. Using a health crisis to sneak in a payments system. By the time they've built this platform (it could take years) the virus will have already passed.

— John Paul Koning (@jp_koning) March 23, 2020
"Lobbyists had put a lot of things in the original bill that had nothing to do with Corona relief," Mati Greenspan, founder of Quantum Economics told Decrypt. "This one will most likely be stripped down to the bear essentials before it is passed."
But digitizing the dollar is seen by many influencers as a necessity for the US. Former Commodity Futures Trading Commission J. Christopher Giancarlo and economist Judy Shelton are among those claiming the nation may lose its financial hegemony if it fails to introduce its own digital currency.
"The likelihood of a consensus amongst politicians in the US to design a digital dollar is rising exponentially as we speak," Efi Pylarinou, a Fintech and blockchain thought leader and influencer, told Decrypt. "An actual launch (via a public-private collaboration) is much more complex. I can see it happening faster if we face further complications (a flock of black swans)."
Senate in limbo over new economic stimulus bills
The Democratic bills come as the Republican-led Senate remains in limbo over its own bill to stimulate the economy. Twice blocked by Democrats, the bill has been criticised for granting too much discretion and too little transparency over how the funds would be disbursed to corporations.
On Monday, the President of the Federal Reserve Bank of Minneapolis, Neel Kashkari promised that an "infinite amount of cash" was available in the banking system to deal with the crisis. This, many believe, would cause a fall in value, with Bitcoin benefiting as a hedging asset.
The last economic crisis in 2008 was, of course, the tinderbox that led to Bitcoin's birth. For now, the "digital dollar" has passed up the opportunity to share a similar origin.