Police have fired shots in the air and used tear gas in New Delhi as protests against India's citizenship law spread across the country.
A peaceful march against what some argue is an Islamophobic immigration policy descended into chaos andviolenceover the weekend.
Police have been accused of an abuse of power after claims they dragged unarmed individuals across the floor and beat them with wooden sticks in protests at New Delhi's Jamia Millia Islamia University on Sunday.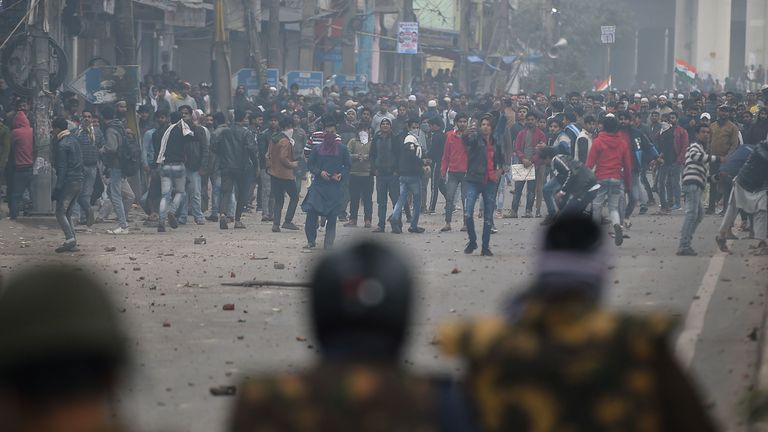 Those protests have continued, with more demonstrations on Tuesday in the states of West Bengal, Kerala, Karnataka.
The protests have been sparked by a new law called the Citizenship Amendment Act.