Watch Manchester United vs Liverpool live on Sky Sports Premier League from 3pm on Sunday; kick-off 4. 30 PM
Last Updated: 18 / 10 / 19 10: 48 am
Manchester United manager Ole Gunnar Solskjaer insists he does not "have any problem" with Paul Pogba being pictured on a beach with Real Madrid boss Zinedine Zidane in the UAE.
Pogba, who has been recovering from injury in the Middle East, was spotted chatting to Zidane in Dubai this week – fuelling speculation about his future at Old Trafford.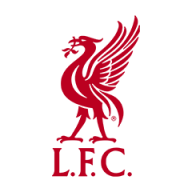 Man Utd vs Liverpool
(October) , 2019, 3: 00 pm
Live on
A sked about the image, Solskjaer said: "Here we go with the picture! I've not heard Paul Pogba say he doesn't want to be here. Paul wants to stay here and play well. "
However, one journalist was quick to point outPogba said "it could be time for a new challenge" in the summerwhile his agent, Mino Raiola , confirmed that he wanted to leave United.
Zidane was keen to bring Pogba to the Bernabeu in the summer– and is reportedly still set on getting the France international – but Solskjaer says the midfielder plays a key role in his United vision.
"Paul is part of our plan going forward," added Solskjaer.
"He has been playing through the pain b arrier. He has been criticized left, right and center, but when he came back against Rochdale and Arsenal he could've easily not played.
"He wanted to play, he wanted to try to get back and it was too painful. He's had a scan, he's on the way back and he's been on a few days off, working but he is away from here.
" Then there is a picture and being at Manchester United you do get pictures and speculation – but I don't have any problem with that at all. "
De Gea injury 'not as bad as feared'
David de Gea, the United goalkeeper, was injured in Spain's European Qualifier against Sweden on Tuesday.
He will miss United's match against rivals Liverpool on Sunday, live on Sky Sports Premier League, but Solskjaer provided a positive update on the fitness of his No 1.
"I don't expect him to play, but it was not as bad as feared," said Solskjaer.
"When I first saw the injury I thought, 'That's him out until the next international break' because we've had some long-term muscle injuries. But it's not as bad as feared. "


Read More