The Galaxy S 120 series is still a week away from an unveiling an over a month away from actually hitting store shelves, but we already have a pretty complete picture through leaks .
In fact, industry insider channels have been so active that they appear to already be moving past the Galaxy S and on to the Note – a phone, which should come out in Q3 this year. The first bit of information, courtesy of reputable leakster Ice Universe, the Note will have a better high-refresh rate implementation on its display.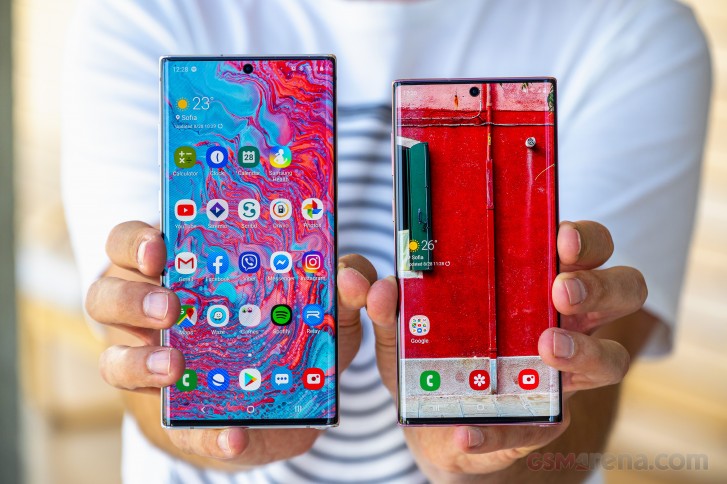 (Samsung Galaxy Note) on the left, Note (on the right )
The statement is a bit ambiguous and could refer to a number of things. Piecing together some earlier info, we do know that the S (lineup will support) Hz refresh rate. However, it will be limited to resolutions up to FullHD .
Meanwhile OnePlus shared some details on its upcoming display tech , which includes hz refresh rates at QHD resolution. The technology is definitely there and perhaps the "fine-tuned" aspect Ice universe is referring to for the Note is some sort of optimization on Samsung's end to enable QHD @ Hz as well, without tanking battery life.
The Galaxy Note (will use a more fine-tuned hz refresh rate technology. – Ice universe (@UniverseIce)
February 4,
Another arguably more wishful interpretation of "fine tuned" might have to do with variable refresh rate – a technology that PC gamers have come to love and appreciate, but is yet to make any serious strides in the mobile realm. Notable exceptions include the Apple . 5-inch iPad Pro and . 9-inch iPad Pro 2nd generation and their ProMotion display tech, which is kind of adaptive in nature, but not quite there yet. And, of course, Razer's IGZO display tech, which offers truly adaptive refresh rates .
You can read more about this here if you are interested, since it could be present on this year iPhone models as well.