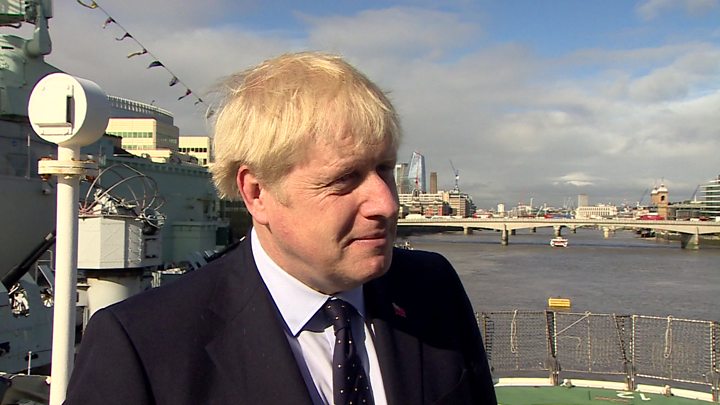 Boris Johnson has denied lying to the Queen over the advice he gave her over the five-week suspension of Parliament.
The prime minister was speaking after Scotland's highest civil court ruled on Wednesday the shutdown was unlawful.
Asked whether he had lied to the monarch about his reasons for the suspension, he replied: "Absolutely not."
He added: "The High Court in England plainly agrees with us, but the Supreme Court will have to decide. "
The power to suspend – or prorogue – Parliament lies with the Queen, who conventionally acts on the advice of the prime minister.
Labor has said it is "more important than ever" that Parliament is recalled after the government published its no-deal Brexit assessment.
TheYellowhammer document– published on Wednesday after MPs forced its release – warned of food and fuel shortages in a no-deal scenario.
But Mr Johnson insisted the UK "will be ready" to leave the EU by the current 31 October deadline without an agreement "if we have to".
"What you're looking at here is just the sensible preparations – the worst-case scenario – that you'd expect any government to do," he said.
"In reality we will certainly be ready for a no-deal Brexit if we have to do it and I stress again that's not where we intend to end up."
The current five-week suspension of Parliament started in the early hours of Tuesday, and MPs are not scheduled to return until 14 October, for the Queen's Speech when the government lays out its agenda.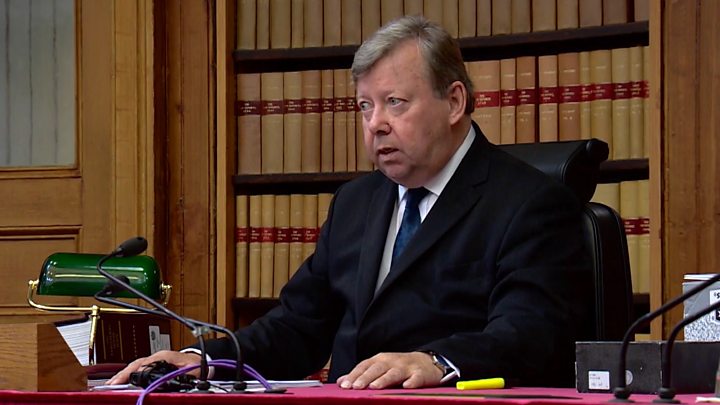 In a unanimous ruling, the Court of Session in Edinburgh said Mr Johnson's decision to order the suspension was motivated by the "improper purpose of stymieing Parliament".
It came after a legal challenge launched by more than 70 largely pro-Remain MPs and peers, headed by SNP MP Joanna Cherry.
But a ruling last week from the High Court in London had dismissed a similar challenge brought by businesswoman and campaigner Gina Miller.
In theirrejection of her claim, the judges argued the suspension of Parliament was a "purely political" move and was therefore "not a matter for the courts".
Mr Johnson has suggested it was "nonsense" to suggest the move was an attempt to undermine democracy, insisting it is normal practice for a new PM.
Suspension criticized
Prorogation normally takes place every year, but the length and timing of the current suspension – in the run-up to Brexit – has attracted controversy.
Opposition parties have accused the prime minister of ordering it to prevent criticism of its Brexit strategy and contingency plans for a no-deal exit.
They backed a move to order the release of communications between No 10 aides about the decision to order the suspension.
But the government has blocked their release, saying the request to see e-mails, texts and WhatsApp messages from Dominic Cummings, Boris Johnson's chief aide, and eight other advisers in Downing Street was "unreasonable and disproportionate".